The easiest salmon cakes you'll ever make! These paleo salmon cakes are made with canned salmon, paleo mayo, spices, and almond flour! Serve them as an appetizer or with your favorite veggie for a complete healthy meal.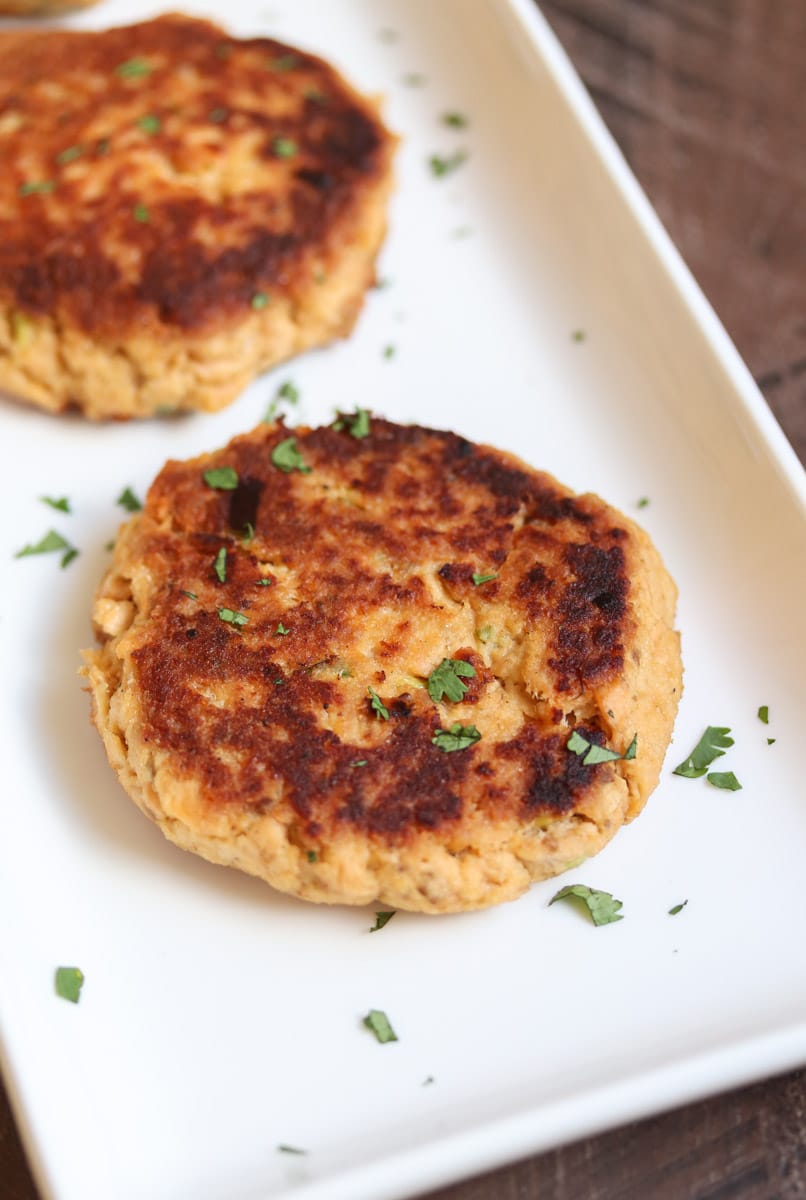 I love making easy meals, especially during the week. I'm also a huge lover of seafood, especially salmon and crab!
I've made crab cakes and tuna cakes many times but never salmon cakes until recently. Making salmon cakes at home is great because you control the ingredients that go into them which usually results in a healthier salmon cake, like these paleo salmon cakes. No wheat, no grains, no soy or canola. Just squeeky clean ingredients and salmon.