How to Truncate RSS Feed Posts and RSS to Email Campaigns in WordPress
How to Truncate RSS Feed Posts and RSS to Email Campaigns: A simple tutorial that walks you through the steps for setting up a truncated RSS feed with images. Also allows you to insert images into truncated Mailchimp RSS emails.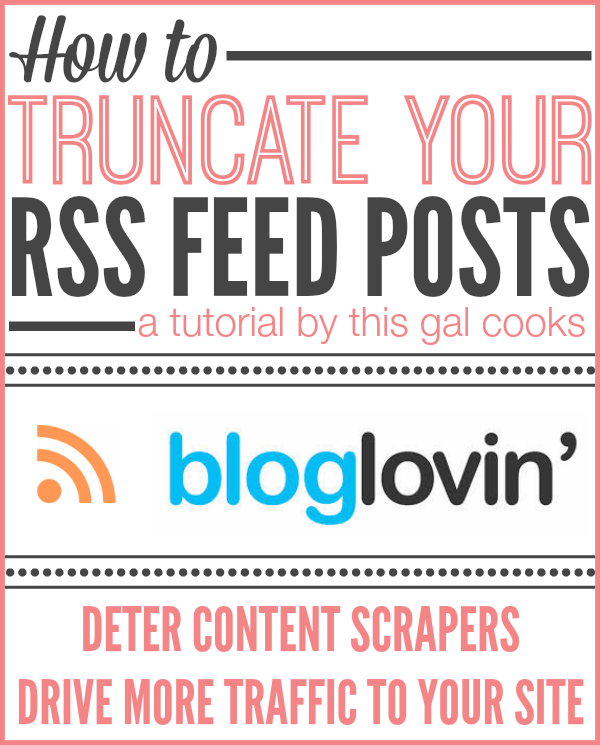 Have you ever wondered how to truncate your RSS posts in Feedburner or in Bloglovin'? I often wondered how to do it myself. After consulting with a few other bloggers and doing a little research, I figured out how to do it.
This question has come up a few times: "How can I get my feed posts to look like yours?" Always willing to help out a fellow blogger, I gladly pass along the information. But then gee golly one morning bells and whistles went off! Why don't I create a tutorial showing others how to truncate their posts?! From there it turned into this entire content series. Seriously, unable to sleep at 5am, I brainstormed an entire content series geared towards helping bloggers create truncated posts, email campaigns and so forth. In the coming weeks and months I will roll out those tutorials but for now, let's start with How to Truncate Your RSS Feed.
What exactly is truncating a RSS feed and why should I consider it?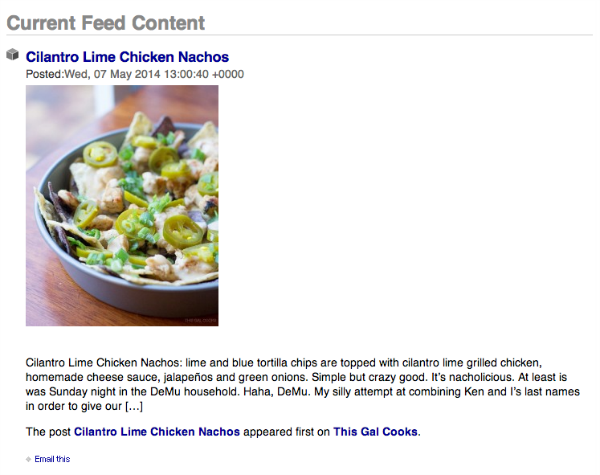 That photo up there shows a snapshot of my RSS feed through Feedburner. Did you notice the entire post isn't showing up? Truncated posts are basically summaries of your post content. The truncated post will typically show the first few sentences of your post and include a link to drive the reader to your site in order to continue reading the post.
There are two main reasons why you would want to do this:
Deter content scrapers (content scrapers steal content and post the content into their own websites. Of course, they could steal it from your site but stealing it from an email or RSS feed makes it even easier for them)
Drive more traffic to your site (if you can get the reader to your site, they may find more great content to read!)
Here's how to set up truncated posts for your RSS feed.
Download and install the RSS Image Feed plugin. There are a few of them in the plugin shop so be sure to choose the right one!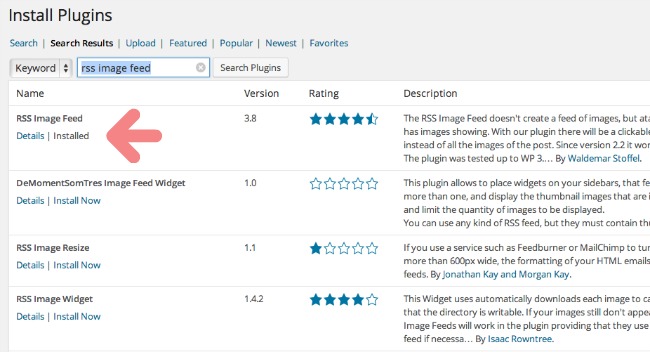 After installing the plugin, go to the plugin setting in Dashboard/Plugins/RSS Image Feed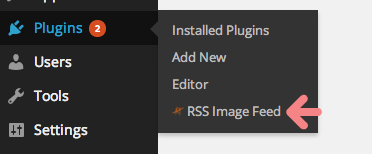 Change the settings of the plugin to your desired image size and number of sentences (Limit Excerpt) to show in the truncated post. Then click Save. I have my image size set to 300 and the Limit Excerpt set to 3. Apologize for the fuzzy image. I didn't want to cut anything off of the image!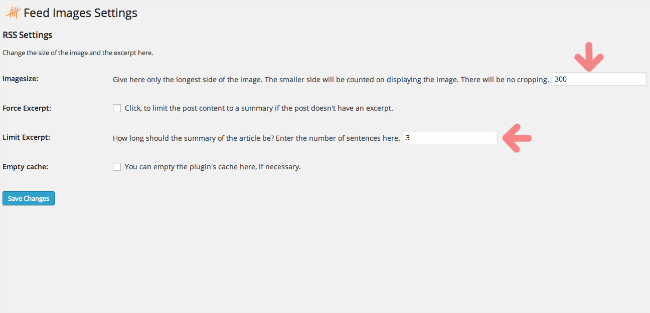 Next, go to Dashboard/Settings/Reading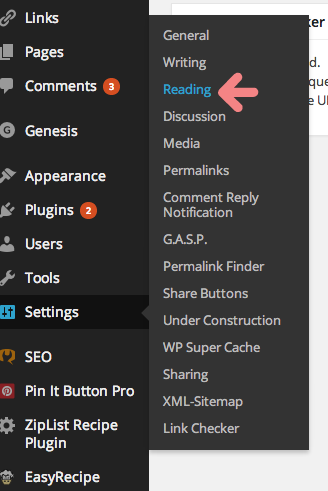 Change "For Each Article in a Feed, Show:" to Summary. Click save.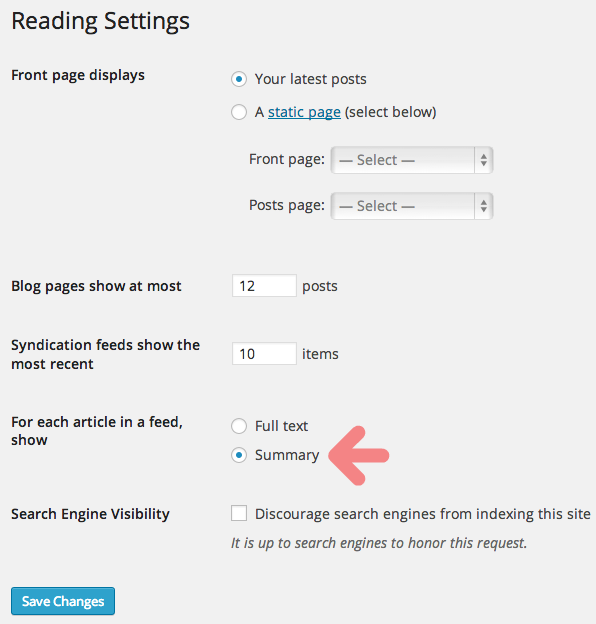 That's it. It really is super simple and crazy easy to set up. This method will truncate posts in your RSS Feeds in BlogLovin, Feedburner and Mailchimp. I have not tested out any other feed readers so I am not sure if it will work with those. But if you use those and follow this tutorial, let me know if it works for your feed reader.