About
Welcome to my blog This Gal Cooks. I'm Julie. Let me tell you a little bit about my blog and about me!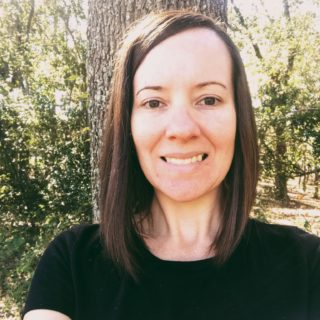 I began This Gal Cooks in 2012 when my love for cooking recipes and my love for surfing the web intertwined. "This Gal Cooks" was born as a way for me to save and share recipes with family and friends and creatively express my love of cooking. The inspiration for the recipes I share comes from magazines, cookbooks, meals I've had at restaurants and from other blogs. Sometimes I create my own recipes too!
About Me
I'm a Florida native, a wanderlust, a dark chocoholic, online shopping enthusiast, health and nutrition nerd, and aspiring photographer. I live with my boyfriend Ken and our pup McFluff. RIP to our beloved dog Kahlua.
I began my life in Gainesville, FL during the wee hours of the morning on a most likely hot September day. I was adopted when I was 5 weeks old and grew up in Lakeland, FL. I currently live in South East Florida in the small town of Stuart. I'm an accounting assistant Risk Manager by day, blogger by night. I love traveling – my favorite state to visit is North Carolina but I fell in love with Minnesota when I vacationed there for Christmas 2015 and Summer 2018. I also loved North Dakota and South Dakota when I visited there in Summer 2018.
Thank you so much for taking the time to visit my blog!
Let's Connect!
Instagram // Twitter // Pinterest // Facebook
Contact Me
thisgalcooks[at]gmail[dot]com
I hope you enjoy my blog. Thanks for stopping by.