You guys. I've been swimming in smoothies lately.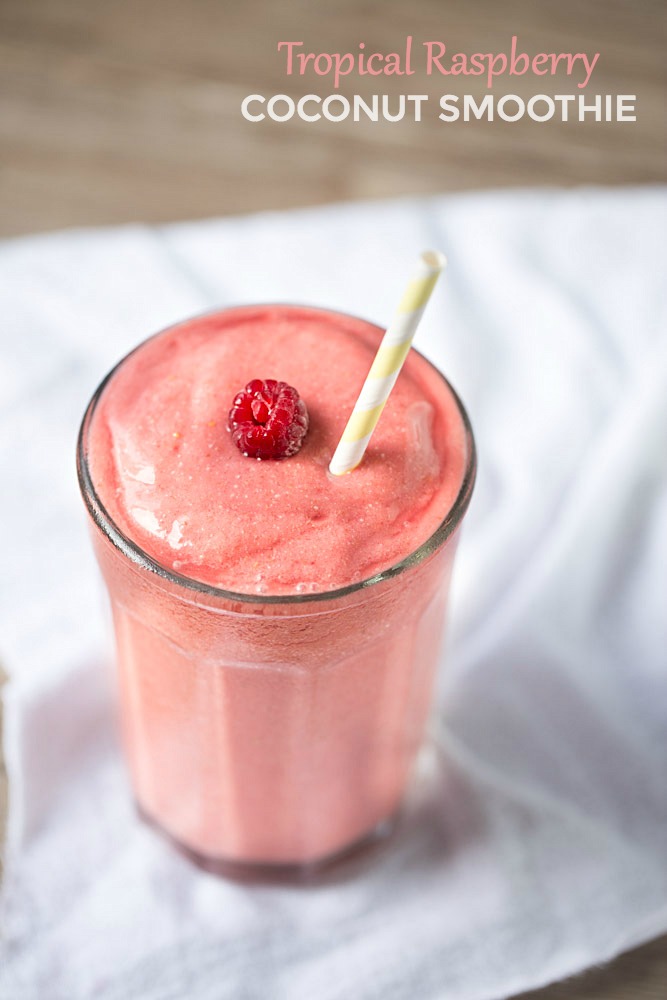 Tropical Raspberry Coconut Smoothie
A couple week ago I made this Tropical Raspberry Coconut Smoothie that I'm sharing with you today. Then I bought some plant based protein powder and chia seeds and I've been making protein smoothies ever since. Once I get those perfected, I'll be sharing the recipes with you!
Today's smoothie is all about the tropical flavors. Imagine you're sitting on a warm sandy beach, sipping on this smoothie while watching the blue-green waves crash upon the shore. That's nice, isn't it?