Pina Colada Smoothie with Mango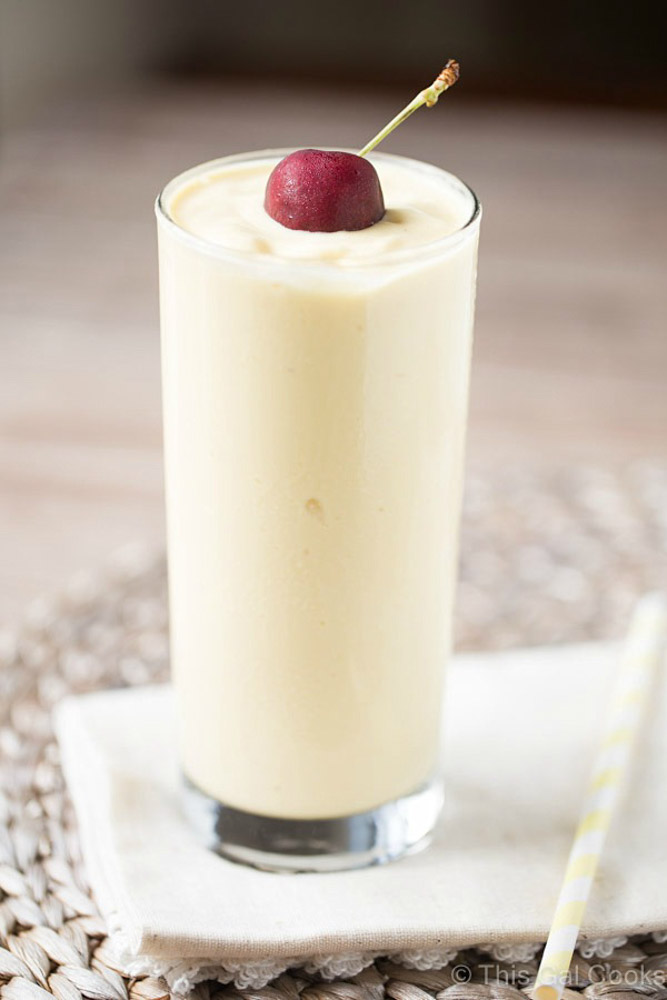 You guys, I'm so excited! My mom is coming to visit next weekend. I haven't seen her since the weekend before Thanksgiving and she hasn't been to our house since February. We are going to spoil her and take her to some nice fancy restaurants (ok, maybe not fancy but nice!) and let her have the relaxation she deserves!
My mom is one of those moms you could live with and it would never bother you. She does her own thing. She isn't the type to rely on anyone. She's an early bird. I'm not. When she's visiting us at our house, she'll get up at her normal 6 am (BARF!) and make her tea, sit around and read a book. When we wake up around 8am and come downstairs she's like "ah good morning. I've been sitting here drinking some tea, reading my book and enjoying the quiet." How cool is that?!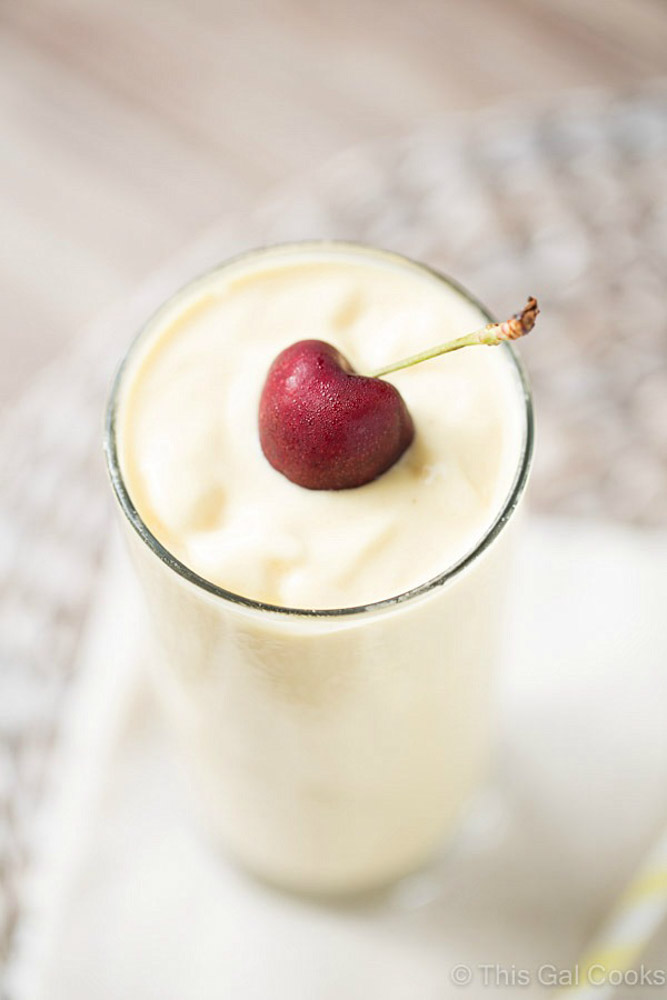 Let's talk about this pina colada smoothie. It's creamy, it's dreamy and it's full of tropical fruit flavor. It isn't too sweet tasting but it surely isn't bland. It's the perfect balance of pineapple, coconut and mango flavors. Banana assists the coconut milk with the creaminess. A dash of vanilla extract sets this smoothie apart from similar smoothies that I've sipped on.
I hope you enjoy this smoothie as much as I do!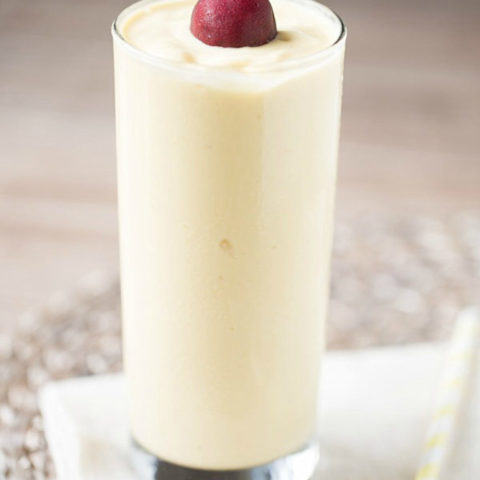 Pina Colada Smoothie with Mango
Yield: 24 oz

Prep Time: 5 minutes

Total Time: 5 minutes

This dairy free Pina Colada Smoothie is full of pineapple, coconut milk and mango. So smooth and creamy and perfect for breakfast, too!
Ingredients
1/2 of a frozen banana, peeled and sliced
2 C frozen pineapple chunks
1 C frozen mango chunks
1 1/2 C unsweetened coconut milk (full fat)
1/4 tsp vanilla extract
1 C ice cubes
Cherry for garnish, if desired
Instructions
Place all of the ingredients in a blender. Pulsate a few times to break up the ingredients and then blend on medium for 1 minute or until smooth.
Pour even amounts into two glasses and garnish with a cherry, if desired.
Notes
I used full fat coconut milk (the kind in a can) in my recipe. It's extremely creamy and that's what I was going for with this smoothie. You can use the low fat coconut milk that comes in a carton to cut back on calories (about 45 calories per cup versus 420 calories per cup for full fat) but I cannot guarantee that it will turn out the way that my smoothie turned out.

The smoothie is very filling - I did not feel the urge to eat anything fro 3-4 hours after I drank one of the smoothies.
Nutrition Information:

Amount Per Serving: Calories: 490 Total Fat: 32g Sodium: 45mg Carbohydrates: 47g Sugar: 35g Protein: 5g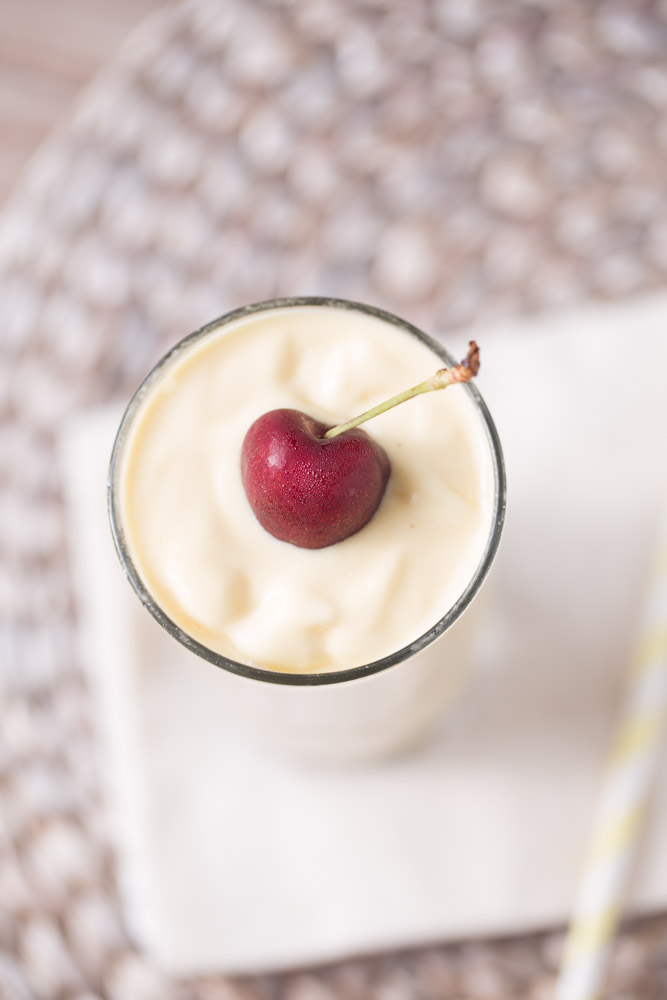 RELATED POSTS