Berry Toasted Coconut Smoothie
Berry Toasted Coconut Smoothie. A healthier dairy free breakfast option without the refined sugars. 260 calories per serving. Vegan friendly.

My pal Lyuba from Will Cook for Smiles loves coconut so I originally shared this recipe in a guest post on her blog last year. I figured it was time to share it on my blog today, in case you missed the recipe the first time around!
Happy Monday. If you stuffed your face with a ton of unhealthy foods, like BBQ ribs, smoked pork, mac and cheese and baked beans with BACON like I did yesterday, then a healthier smoothie is probably calling your name this morning. I've got just the smoothie for you – this Berry Toasted Coconut Smoothie!
Berry Toasted Coconut Smoothie
When you make smoothies at home, you can control what goes into them. What's in this smoothie? How about what's NOT in this smoothie – No refined sugars. No dairy. No weird ingredients. The only thing you'll find in this smoothie is fruit, coconut milk and toasted coconut.
The first time I made this Berry Toasted Coconut Smoothie I used full fat canned coconut milk. But recently I tried out the unsweetened vanilla coconut milk that comes in a carton. Works just the same and reduces the calories by 67% and the fat by 29%! It will also save you some cash as well because it's much cheaper which means more bang for your buck and more money for that cute pair of shoes you saw last week.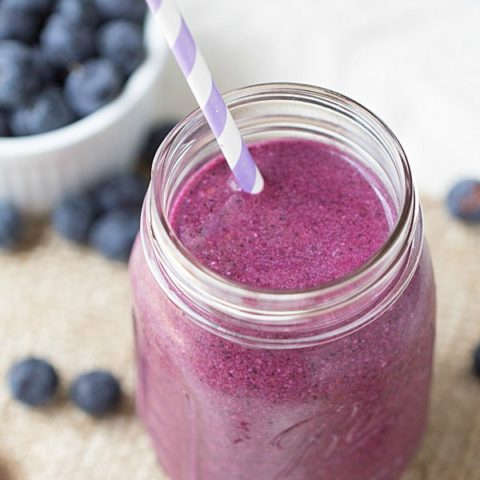 Berry Toasted Coconut Smoothie
Yield: 2 servings

Prep Time: 10 minutes

Total Time: 10 minutes
Ingredients
1 C frozen blueberries
1 C frozen raspberries
3 tbsp unsweetened shredded coconut
½ C pineapple juice
½ C pineapple chunks
½ C coconut milk
¼ C water
Instructions
Toast the coconut. Line a baking sheet with parchment paper. Place the coconut on the baking sheet in a single layer. Bake at 350 for 3-5 minutes or until lightly golden in color.
Prepare the smoothie. Place all ingredients into a blender. Blend on medium-high speed (speed 7 on a Ninja blender) until well blended.
Serve in 10-12 oz glasses.
Notes
If you won't be consuming both smoothies at the same time, you can cover and store the smoothie in your freezer. Remove from freezer approximately 1 hour before consuming or place in the microwave for a few seconds at a time to defrost it a little.
Nutrition Information:

Amount Per Serving: Calories: 260 Total Fat: 4g Sodium: 6mg Carbohydrates: 57g Sugar: 45g Protein: 2g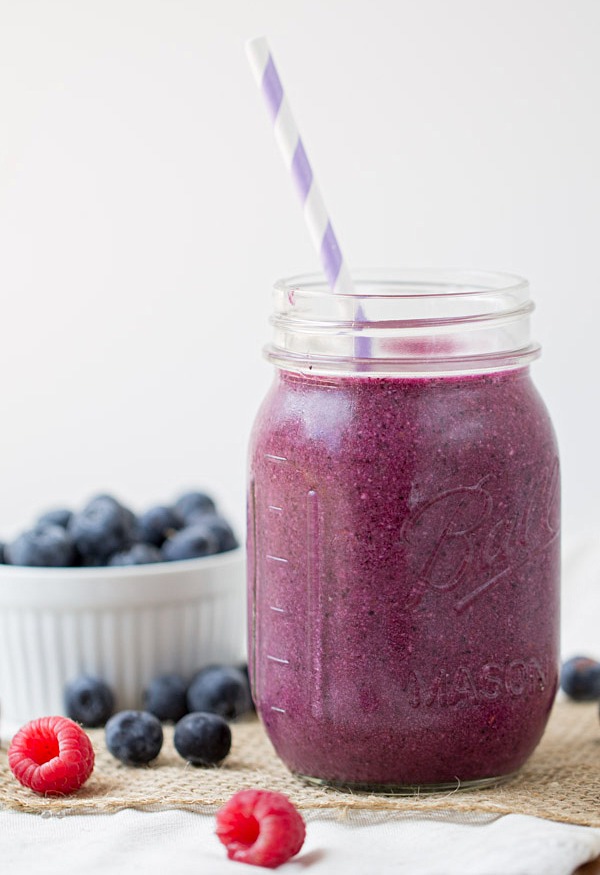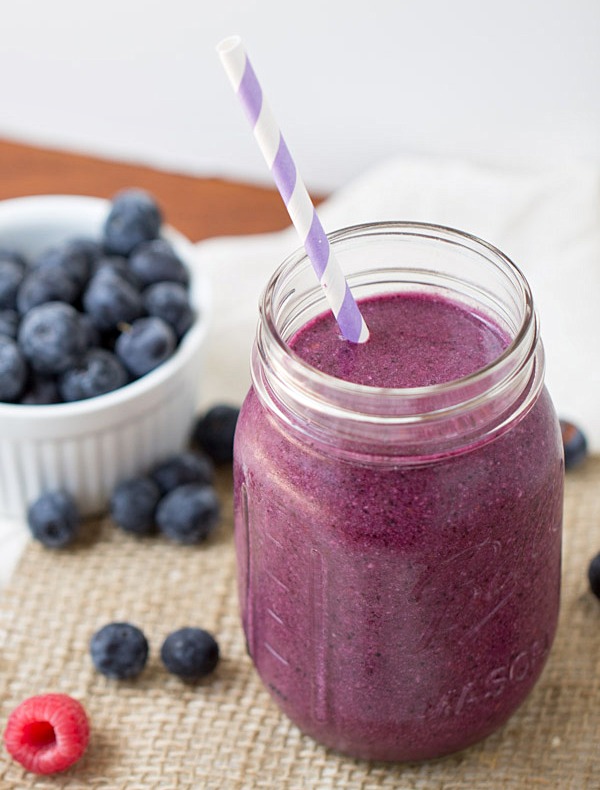 RELATED POSTS
Pina Colada Smoothie with Mango