Pumpkin Banana Bread Smoothie
Let's stop what we're doing and dive into a glass of pumpkin banana bread smoothie.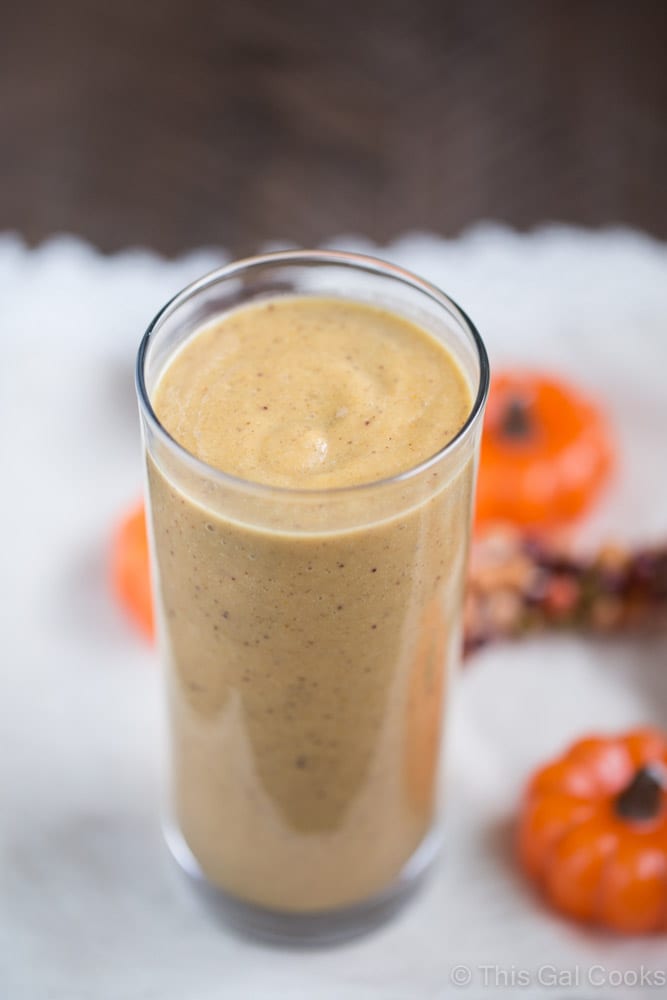 It's thick, creamy and tastes shockingly similar to banana bread. One sip and you'll question whether or not you made a smoothie or blended up a bunch of banana bread. It's the perfect quick morning treat for Thanksgiving, Christmas or any day you feel like having a smoothie that tastes like banana bread.
The story of this smoothie goes like this. One fall morning I decided to make a pumpkin smoothie for Ken. I usually make him kale smoothies but on this particular morning I wanted to make a pumpkin smoothie for him. I gathered ingredients that would work well in a pumpkin smoothie – pumpkin puree, pumpkin spice, vanilla extract, almond milk, coconut sugar. Then I grabbed some frozen figs and bananas. All of those ingredients went into the blender and BRRRRRRRRHRHHHEHEHHRRRR. I turned the blender on and it made that loud noise for what seemed like many seconds and then voila. A smoothie that was supposed to taste like pumpkin but ended up tasting like banana bread was born.
A few days later I decided to make this smoothie again, carefully measuring the ingredients so I could share the recipe with you. Once again, banana bread tasting smoothie perfection. ♥︎

Pumpkin Banana Bread Smoothie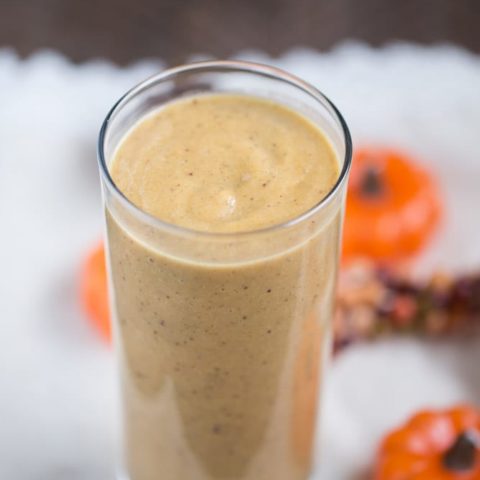 Pumpkin Banana Bread Smoothie
Yield: 16oz

Prep Time: 5 minutes

Total Time: 5 minutes
Ingredients
1 1/4 C unsweetened almond milk
1/2 C pumpkin puree
1/2 frozen banana*
3 frozen figs
1/2 tsp vanilla extract
1 tsp pumpkin pie spice
1 tsp coconut sugar or brown sugar
Instructions
Pour the almond milk into a blender and then add the remaining ingredients. Blend until smooth.
Pour into glasses and enjoy.
Notes
*Can use a fresh banana but the resulting smoothie won't be as creamy.
Serving size is approximate.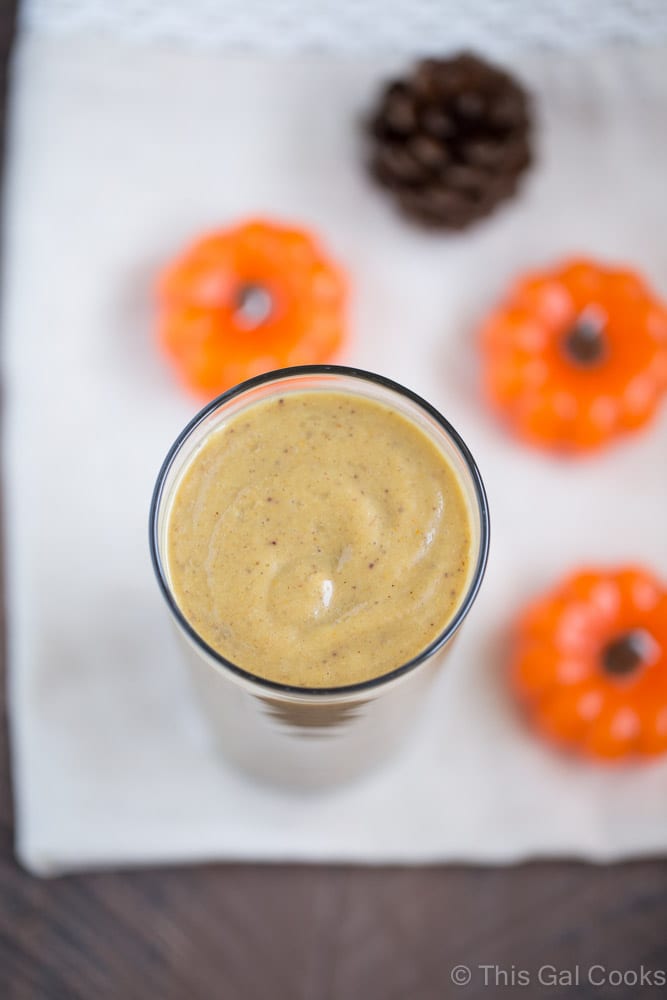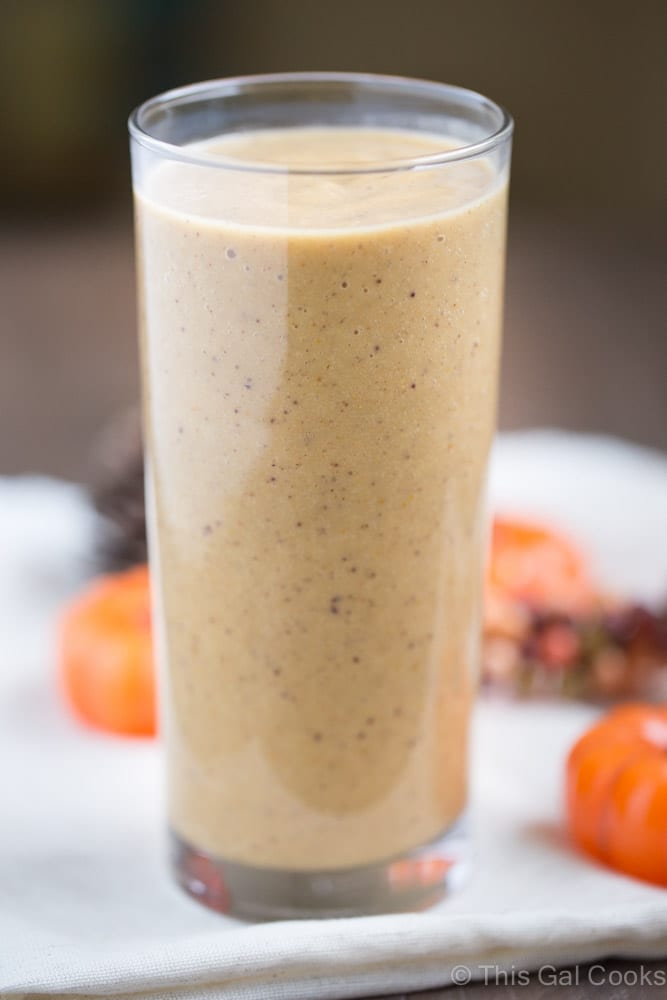 More from This Gal Cooks