Berry Cherry Pineapple Smoothie (vegan + superfoods)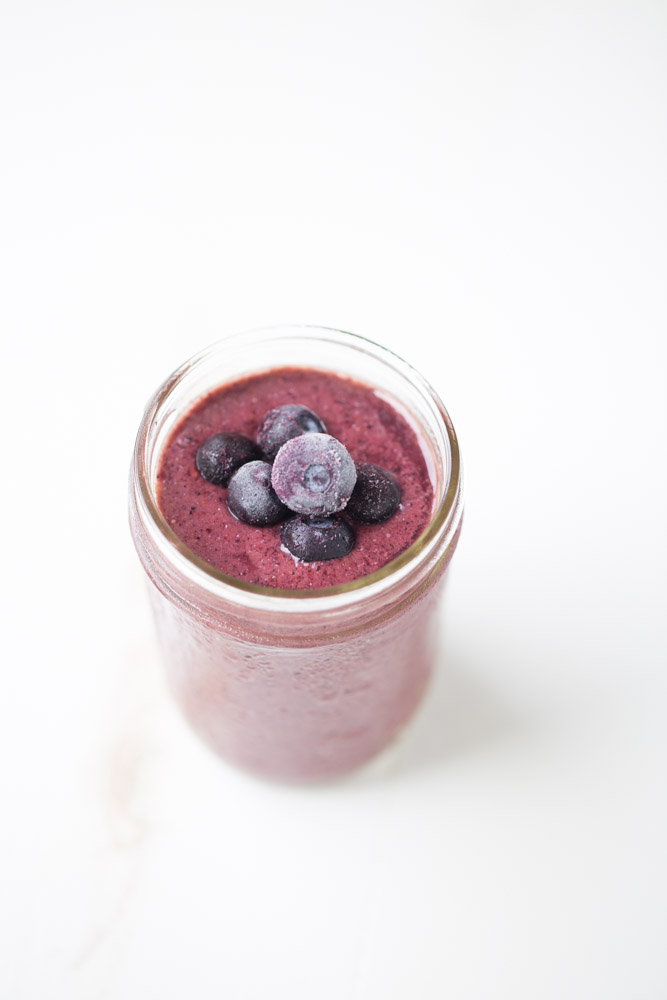 Around these parts, we like to have smoothies for breakfast. If you were to observe me making a smoothie, you would notice that I add blueberries, strawberries, cherries and/or pineapples to almost all of my smoothies. You would notice that 99% of my smoothies are vegan and that my liquid of choice is non-dairy milks such as almond or coconut. You would probably also notice that I often become extremely angry with my blender. It's highly moody and often doesn't want to work – as in it doesn't want to blend properly unless I add just the right amount of liquid (or more, more always works) to it. It isn't a bad blender. In fact, it's a highly rated blender that Ken and I decided to invest in after our other blender died. It works. It works good and makes delicious smoothies. I'll admit that my troubles are probably user error generated.
Gah! Blender, one day I will own you and you will never ever give me blending troubles again.
We're almost there, actually. The recent berry smoothies I've developed, like this Berry Cherry Pineapple Smoothie, have been perfected and blend perfectly in my moody little blender.
What do I love about this Berry Cherry Pineapple Smoothie?
It's vegan.
It's packed with superfoods (gogi berries + sunflower seeds).
It's made with a few of my favorite fruits – cherries, blueberries and pineapple
It's flavorful and slightly sweet without added sugar
It's easy to make and I can take it to work with me.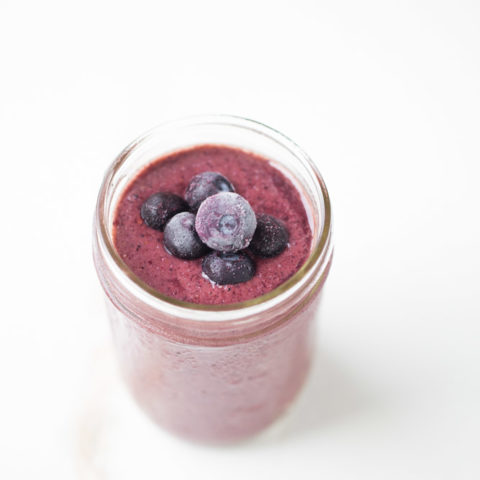 Berry Cherry Pineapple Smoothie (vegan + superfoods)
Yield: 2 16oz servings
Prep Time: 5 minutes
Total Time: 5 minutes
Ingredients
2 C unsweetened coconut milk
1 1/2 C frozen blueberries
3/4 C frozen pineapple chunks
1/2 C frozen cherries
1/2 C frozen blackberries
3 tbsp dried Goji berries
2 tbsp sunflower seed
Instructions
Place all of the smoothie ingredients in your blender. Blend until smooth. **If using a Blendtech Blender, use the smoothie setting for one interval.
Nutrition Information:
Amount Per Serving:
Calories: 273
Total Fat: 10g
Saturated Fat: 5g
Trans Fat: 0g
Unsaturated Fat: 4g
Cholesterol: 0mg
Sodium: 68mg
Carbohydrates: 48g
Fiber: 10g
Sugar: 26g
Protein: 5g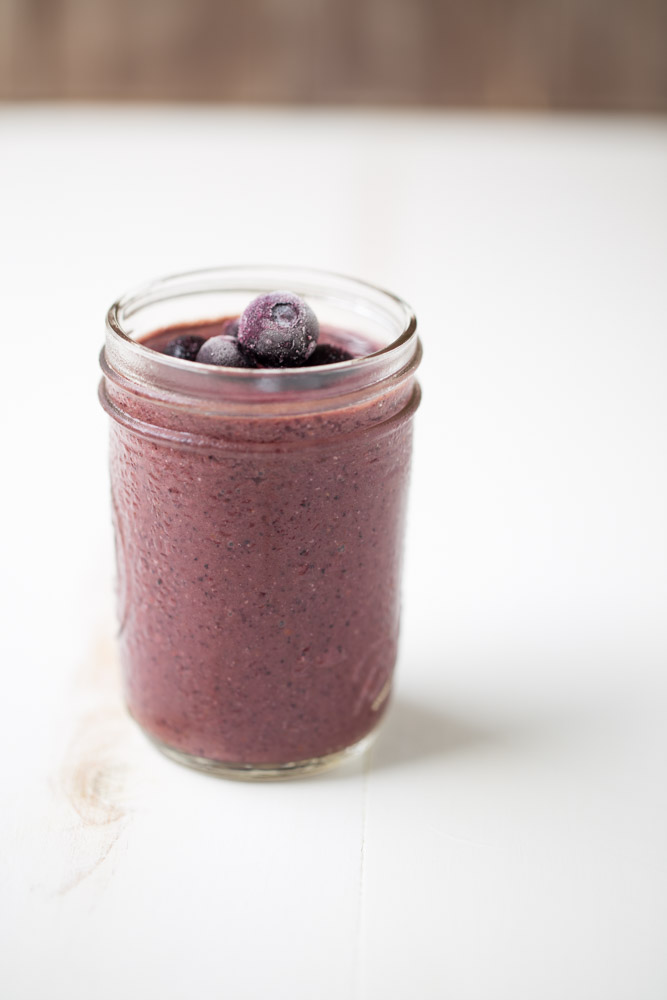 RELATED POSTS
Chocolate Peanut Butter Smoothie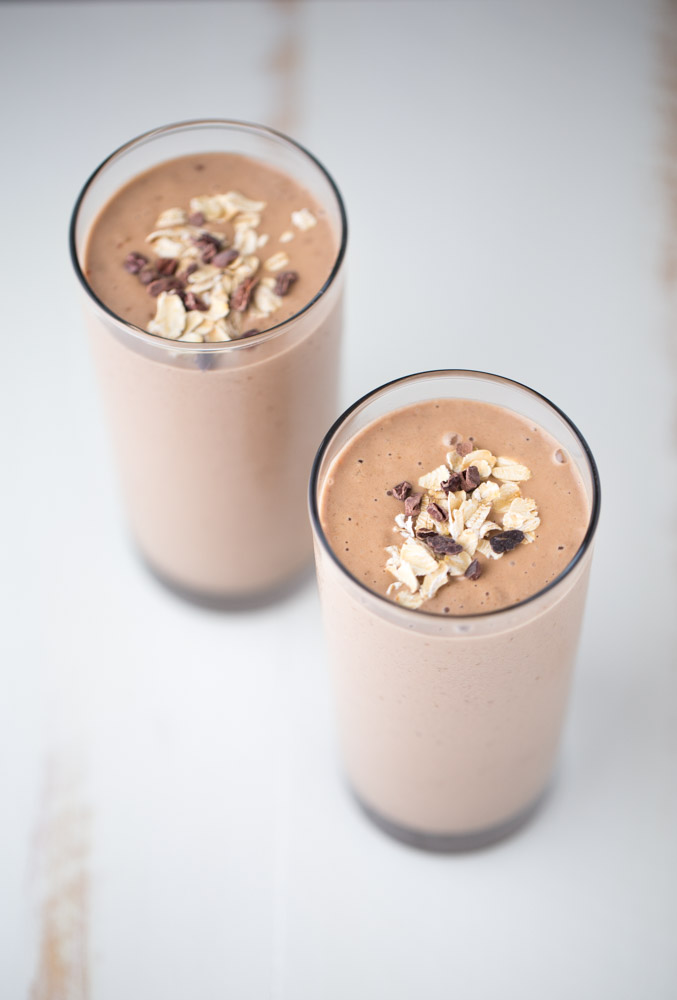 Let's be friends on INSTAGRAM, FACEBOOK, TWITTER and PINTEREST!