Tropical Strawberry Smoothie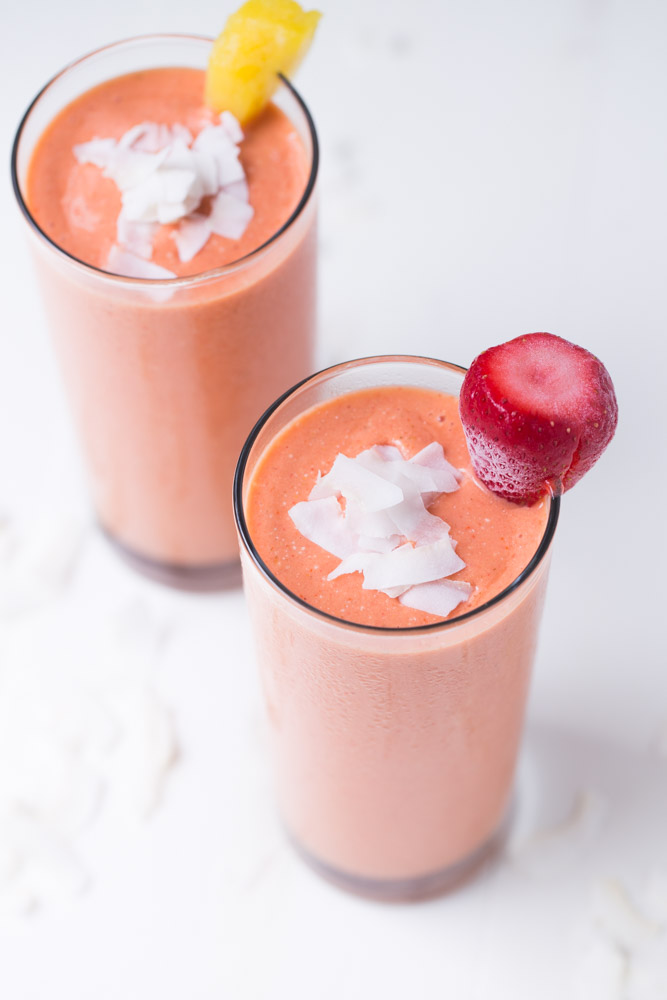 You must think I'm a smoothie fanatic. Or something like that. I shared this Berry Cherry Pineapple Smoothie two days ago and now I'm sharing this Tropical Strawberry Smoothie. I'll probably share another smoothie recipe next week. Or maybe not. You'll have to wait to see what the recipe gods have in store for next week. I will too. Because, randomness.
I'm mostly a random person. I like change. I hate rules. I hate routine. I like change and I embrace it like it's going out of style. One of the only things I'm not random about is how I make my smoothies. 99% of them are vegan. All of them contain either almond milk or coconut milk and 90% of them contain pineapple. There isn't much randomness in those features. But if you look at all of the other ingredients I use, you'll find randomness. Sometimes I use blueberries and cherries. Sometimes I use strawberries and orange juice, as is the case with this tropical strawberry smoothie. Sometimes I don't use any berries and opt for chocolate and peanut butter instead, as is the case with this Chocolate Peanut Butter Smoothie.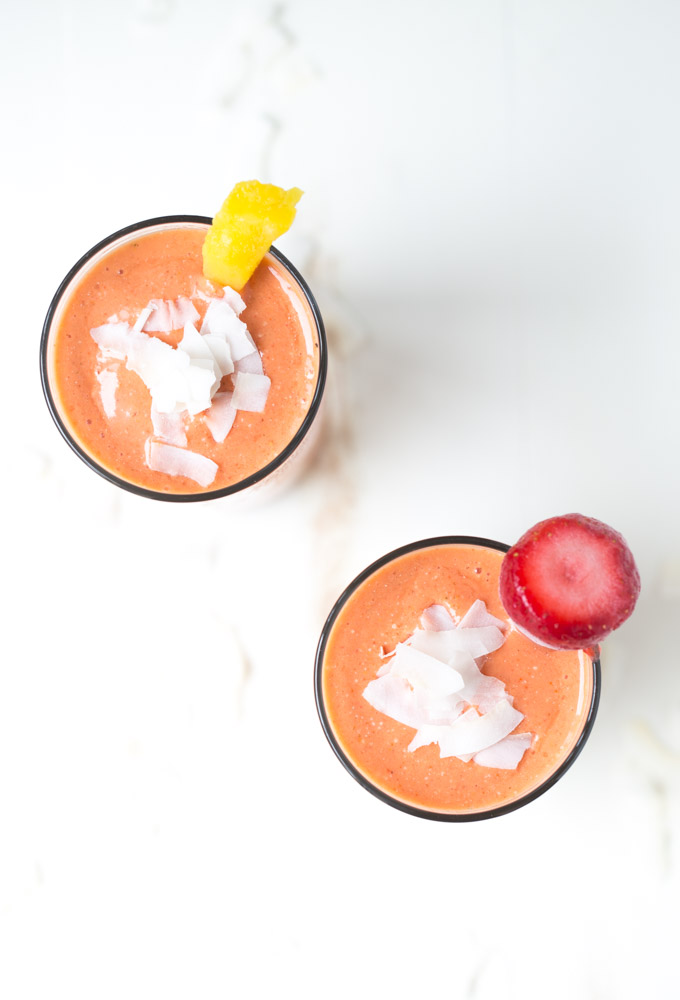 What do I like about this Tropical Strawberry Smoothie?
It tastes like strawberries.
It tastes like strawberries with pineapple.
It tastes like strawberries with pineapple and orange.
It's made with superfoods (hemp seeds + gogi berries).
It's made with coconut milk and coconut flakes. Coconut FTW.
It's easy to make.
It tastes good. Tasting good is important.
It makes a lot of smoothie, approximately 36oz, to be exact.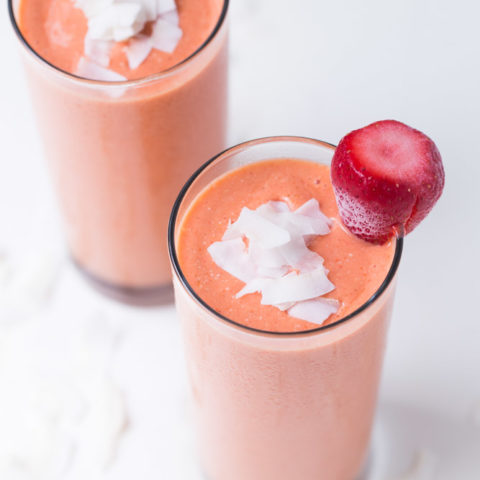 Tropical Strawberry Smoothie
Yield: 36oz
Prep Time: 5 minutes
Total Time: 5 minutes
Ingredients
1 1/2 C unsweetened coconut milk
2 C frozen Strawberries
1 C frozen pineapple chunks
1/2 C Orange Juice
2 tbsp hemp seed
3 tbsp goji berries
1/4 C coconut flake
Instructions
Place all ingredients in a blender. Blend until smooth. If using a blendtech blender, blend using the smoothie setting for one interval.
Nutrition Information:
Amount Per Serving:
Calories: 288
Total Fat: 12g
Saturated Fat: 6g
Trans Fat: 0g
Unsaturated Fat: 0g
Cholesterol: 0mg
Sodium: 54mg
Carbohydrates: 41g
Fiber: 8g
Sugar: 29g
Protein: 6g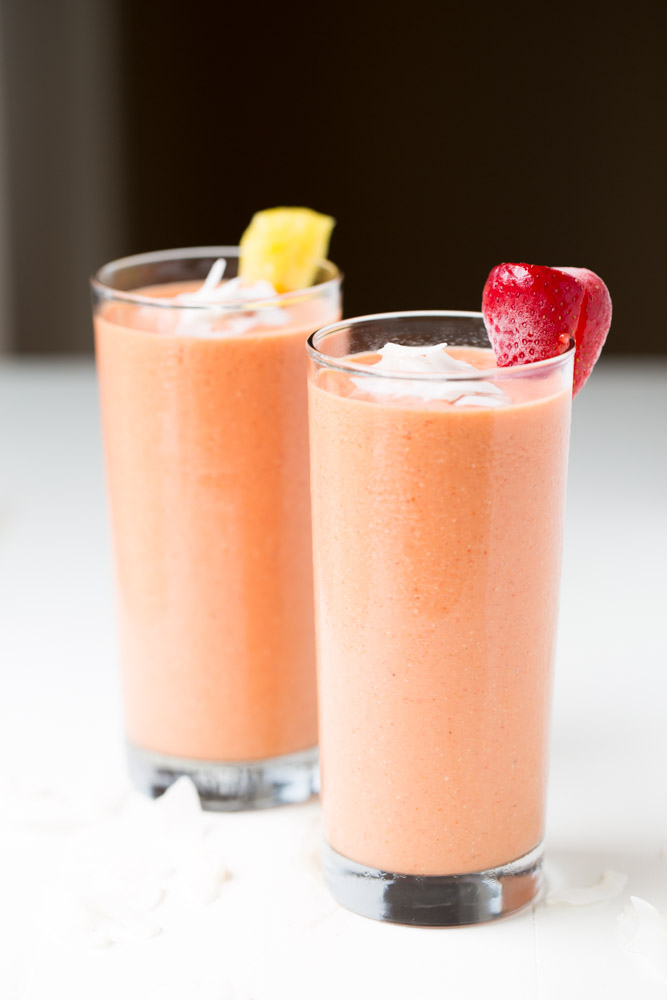 Let's be friends on INSTAGRAM, FACEBOOK, TWITTER and PINTEREST!