11 New Year's Eve Appetizers
I've collected 11 of my favorite New Year's Eve appetizers that will keep you and your party guests satisfied. Not having a party? You can enjoy these New Year's Eve appetizers with a friend, a partner or enjoy 'em on your own!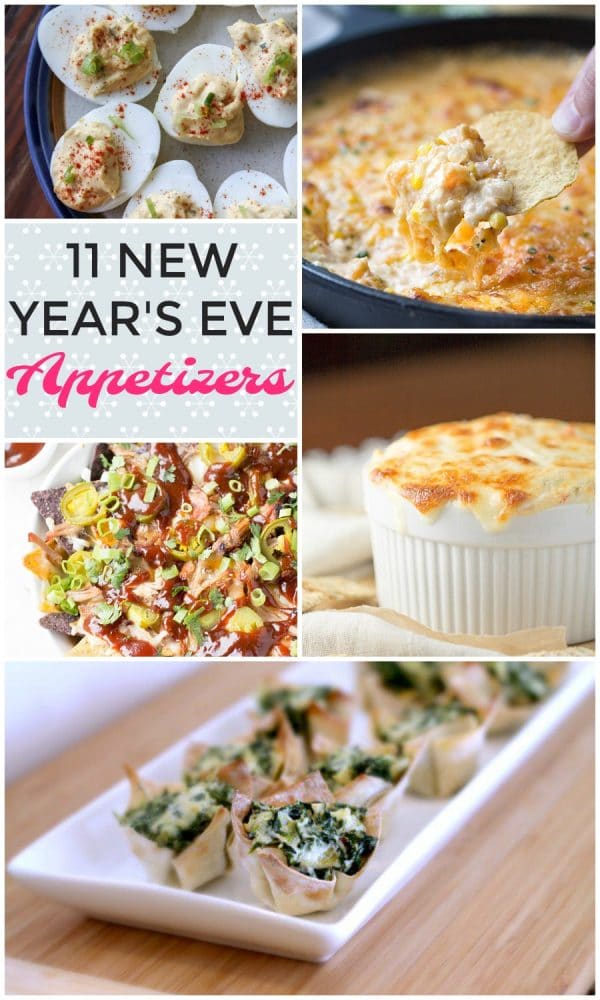 Cheesy Chipotle Shrimp and Corn Dip It's cheesy. It's spicy. It's creamy. It's the kind of appetizer you want to stuff your face with.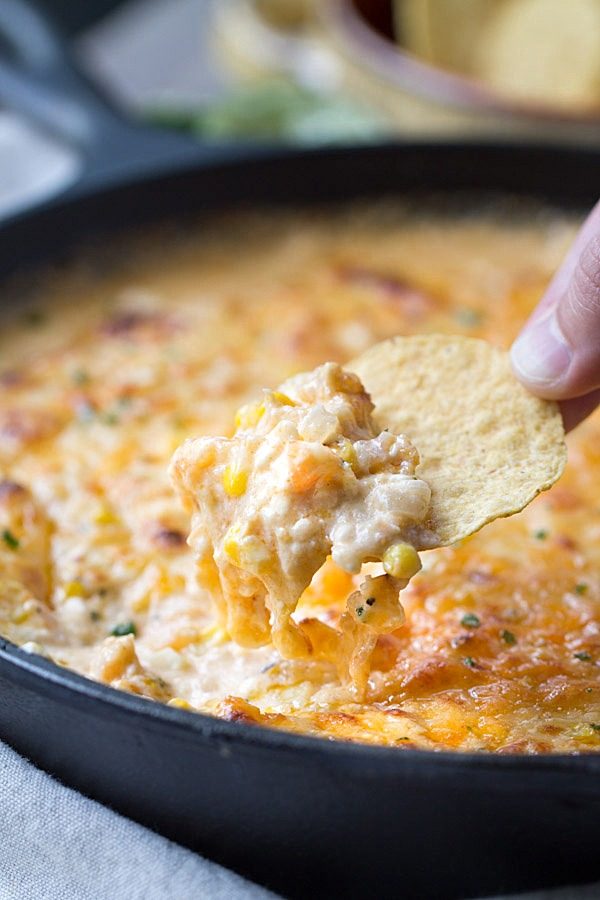 Spinach Artichoke Wonton Cups Bite sized wonton cups filled with creamy, cheesy and flavorful spinach and artichoke dip. No chips needed for this appetizer!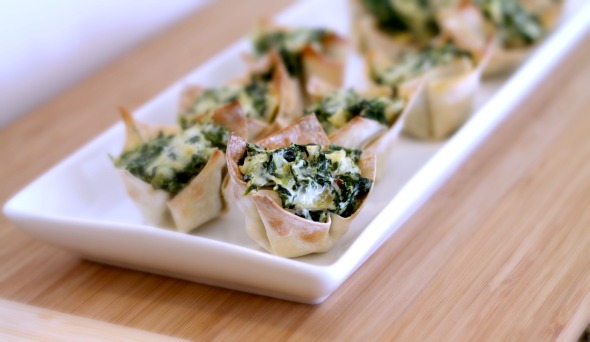 Pulled Pork Nachos All of the deliciousness of BBQ in nacho form. Tortilla chips are topped with tender and flavorful pulled pork, nacho cheese, BBQ sauce and jalapenos.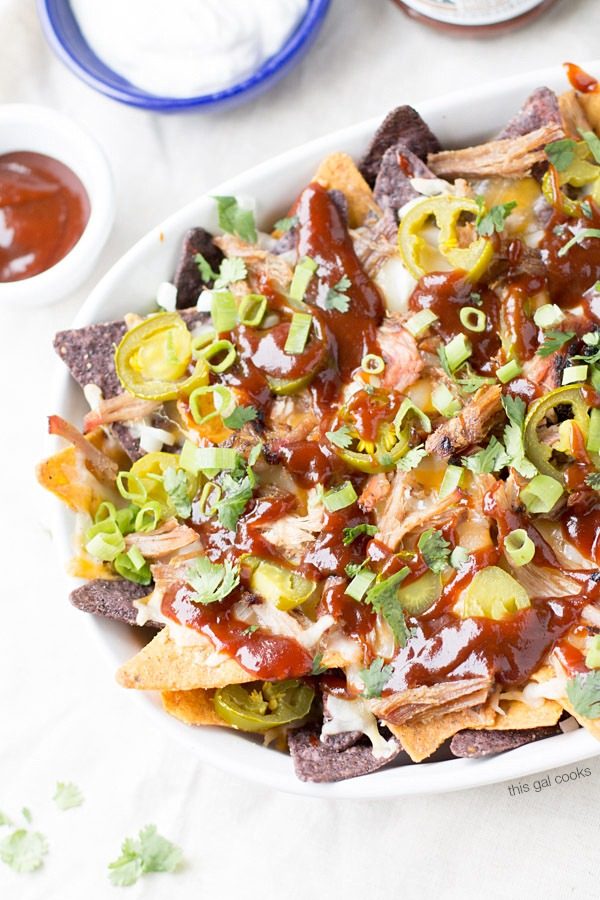 Hot Seafood Artichoke Dip Filled with a creamy spicy sauce, artichoke hearts and seafood. Top it off with some gooey melted cheese to give it that extra dose of cheesy goodness!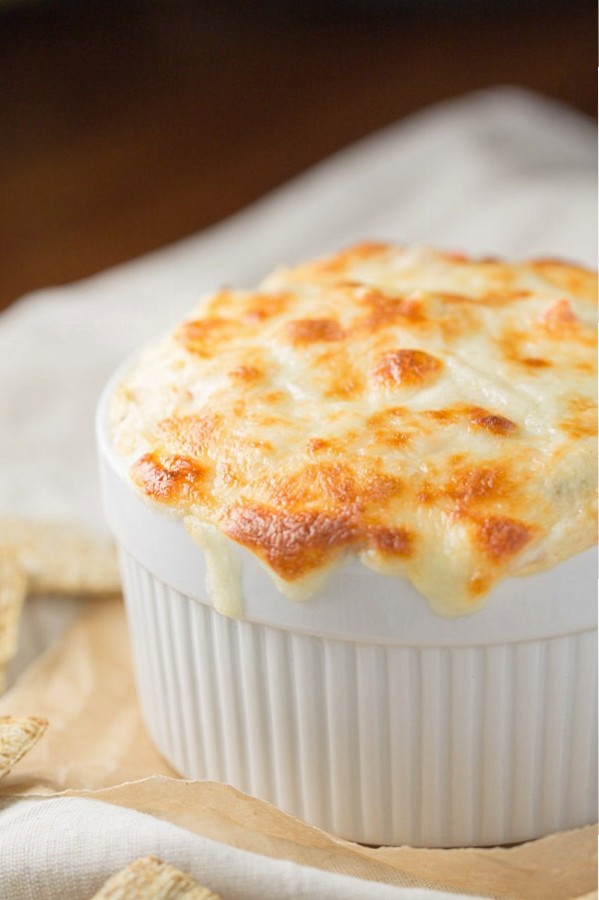 Buffalo Chicken Salad Cups Chopped cooked chicken is mixed with mayonnaise, diced cucumbers, ranch seasoning and wing sauce, stuffed into crispy phyllo cups and drizzled with wing sauce.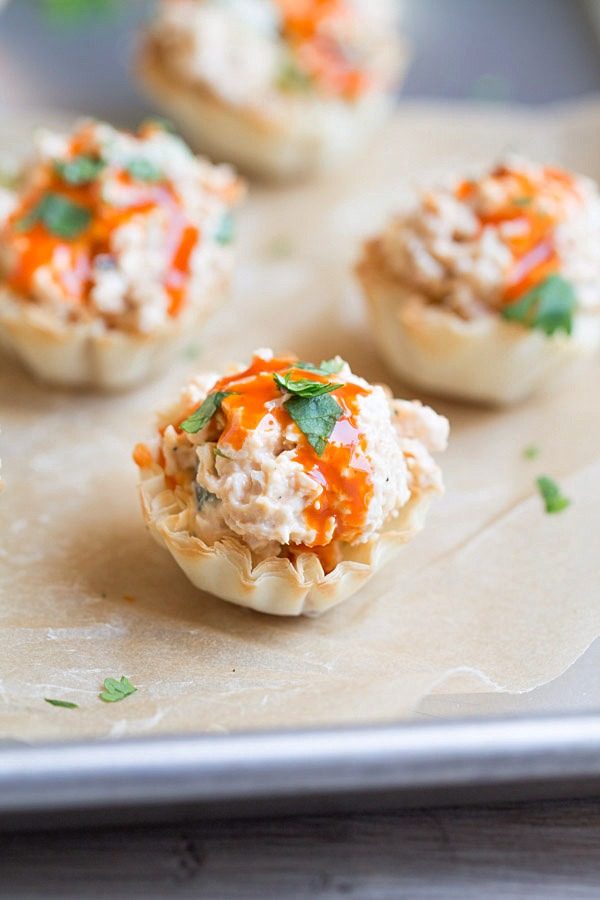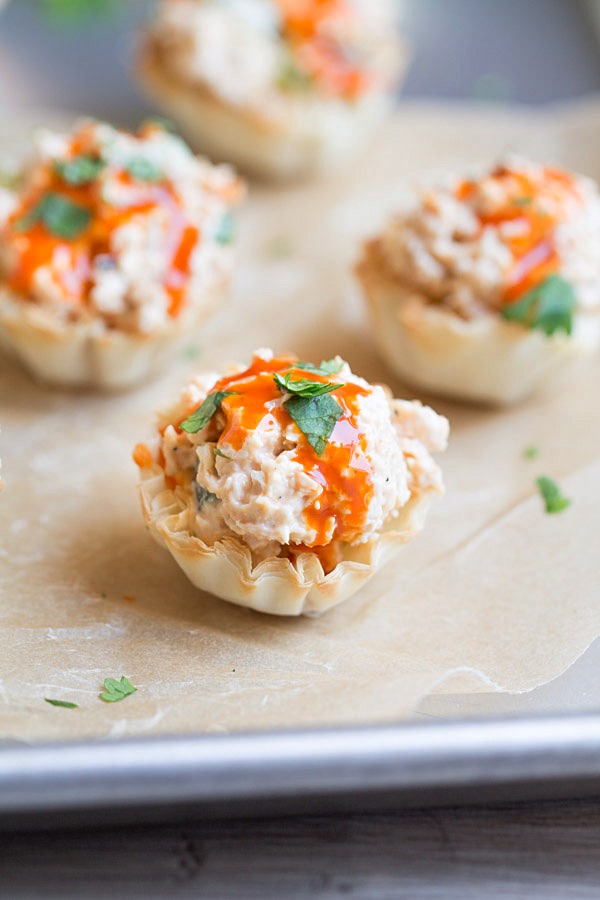 Cheesesteak Crescent Roll Cups Soft, buttery crescent rolls are filled with cheesy, beefy goodness that makes your mouth burst with flavor.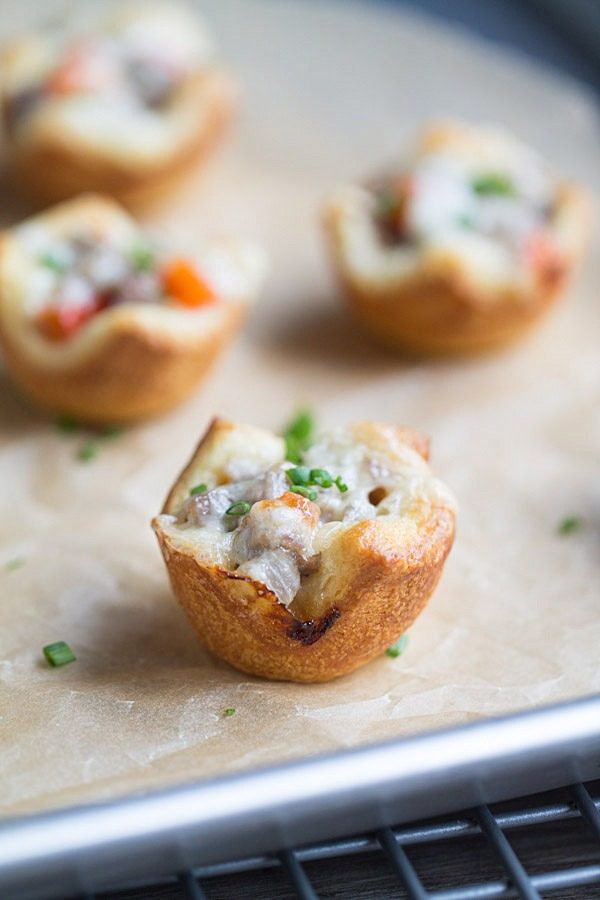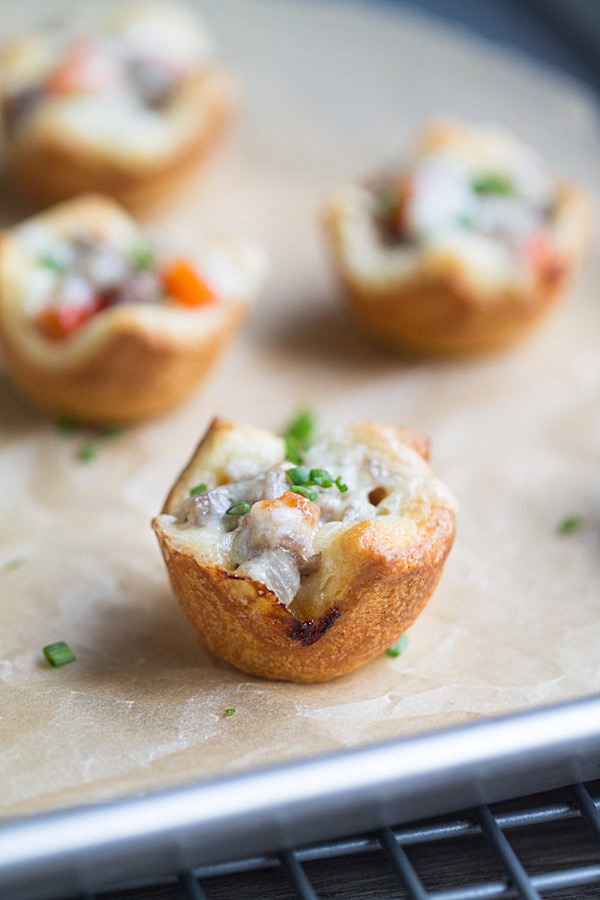 Paleo Jalapeno Poppers Jalapenos are stuffed with a mixture of Kite Hill almond cream cheese, Primal Kitchen mayo, wrapped with sugar free bacon and sprinkled with sugar free BBQ rub. Grill or bake!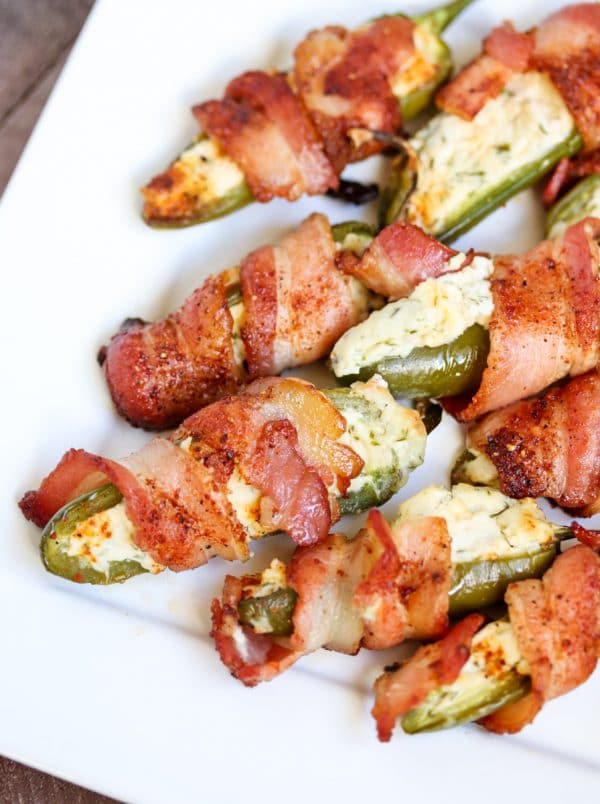 Spicy Southern Deviled Eggs These delicious deviled eggs are spiced up with hot sauce and chopped jalapeños. A sure treat for anyone who loves deviled eggs!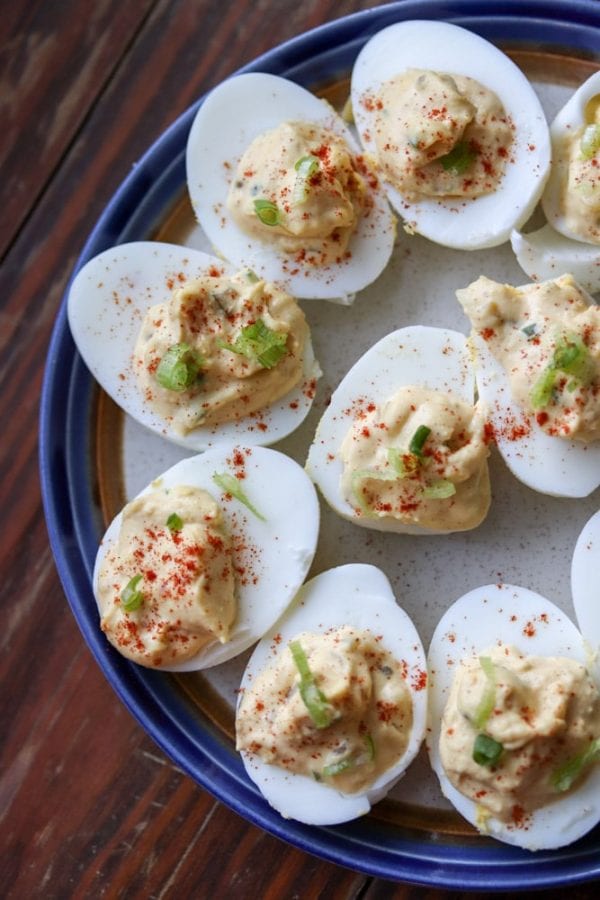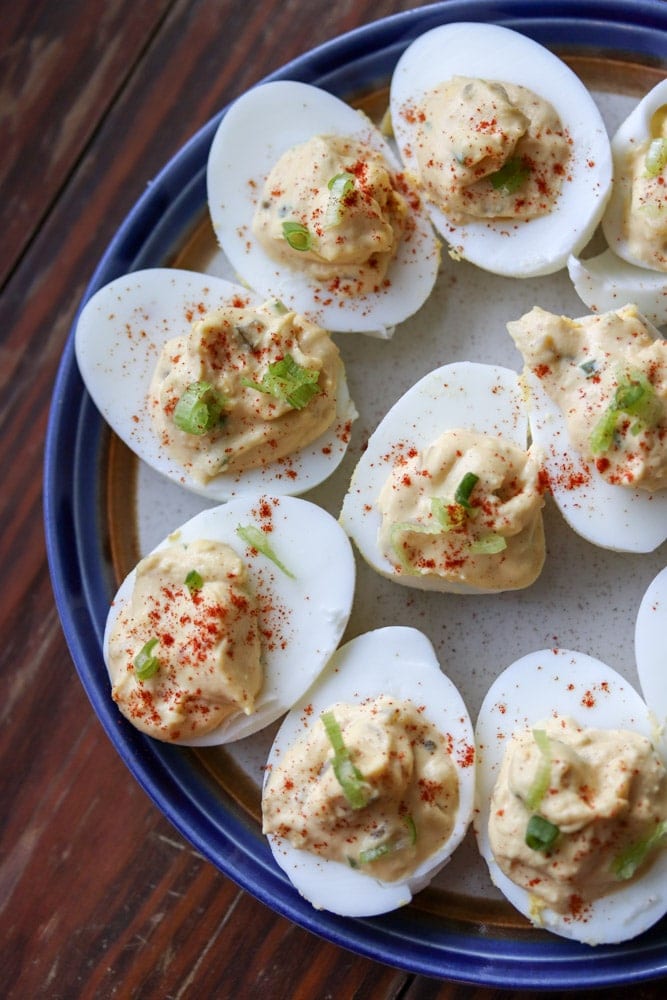 Curry Crab Stuffed Mushrooms Mushrooms stuffed with tender crab and flavors that aren't found in the typical stuffed mushroom.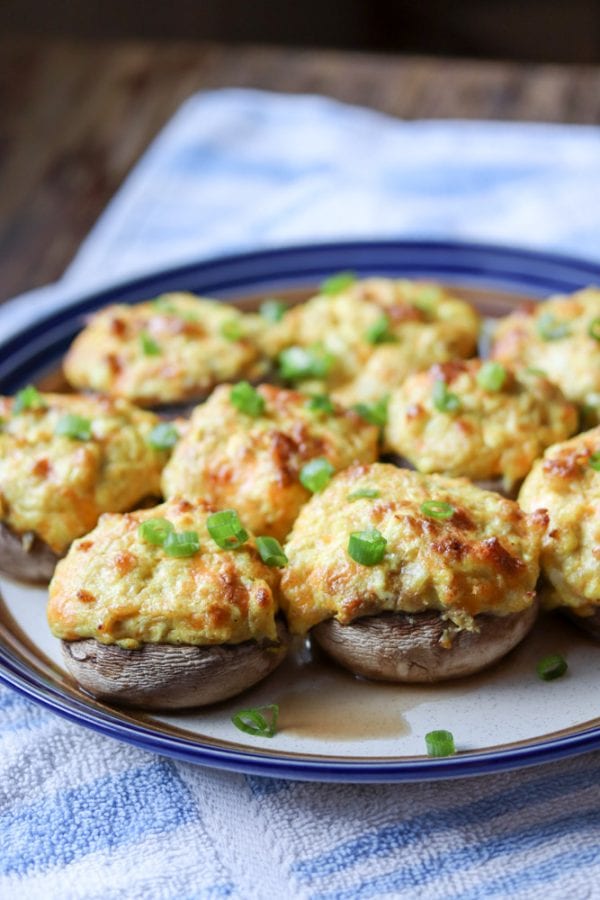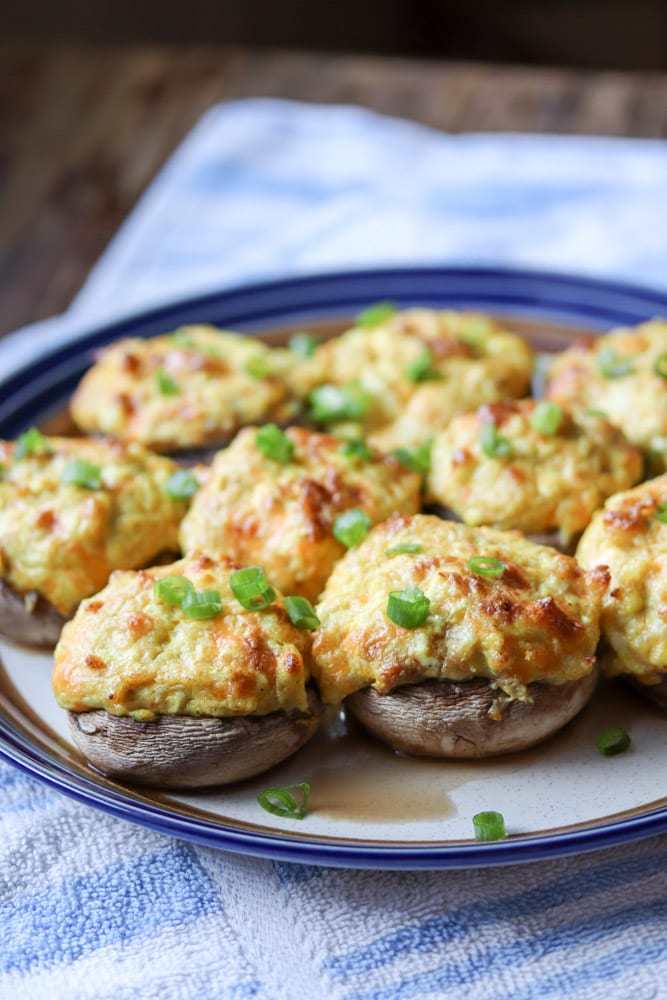 Spicy Asian Vegan Meatballs Farro, chickpeas and oats form the base of these vegan meatballs and flax egg holds them together. Chinese 5 spice and sesame oil season the vegan meatballs. A toss of the meatballs in a spicy sauce made with ketchup, mirin, tamari and sriracha finish these meatballs off nicely.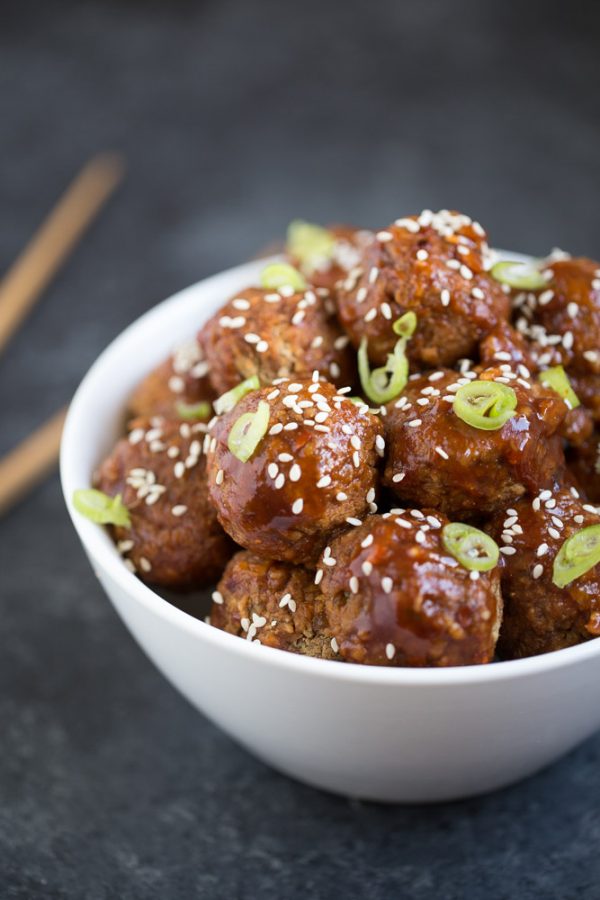 Four Ingredient BBQ Chicken Crescent Roll Cups A simple appetizer that's ready to serve in under 30 minutes. Buttery crescent rolls are filled with tender chicken and BBQ sauce, then drizzled with more BBQ sauce.