Curry Crab Stuffed Mushrooms (recipe update)
Curry Crab Stuffed Mushrooms are full of flavors that aren't found in the typical stuffed mushroom. They're a great addition to appetizer menus for parties, game day and weekend dinners! It's hard to refrain from eating an entire batch of these delicious stuffed mushrooms.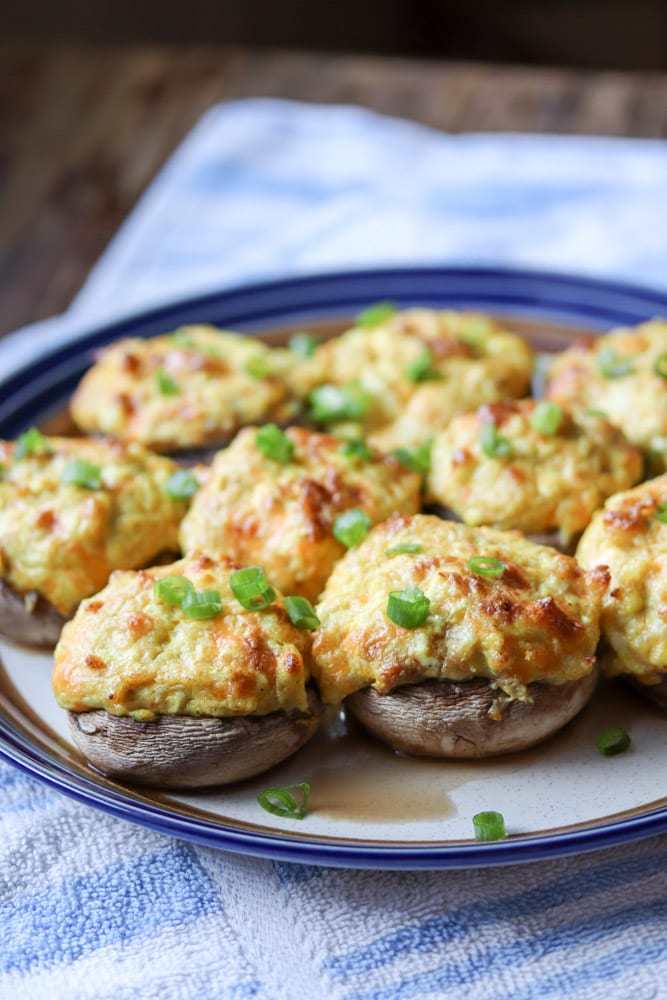 I've been making these curry crab stuffed mushrooms for ages. Well, not really ages but since 2012, which is when I first shared the recipe on my blog. The idea for these stuffed mushrooms came to me during my birthday weekend in September of 2012. We were vacationing in Fort Myers Beach Florida.  Ken and I were hungry and thirsty for a few beers. After debating on where to eat we ended up at a place called House of Brewz. Not only did they have an epic selection of beer on tap (over 50 beers!) they served sushi from a sushi restaurant located in the same building. WIN!
We ordered beers and an appetizer – curry crab rangoon. OMGEEE. The best crab rangoons ever! So good they gave me the idea to make curry crab stuffed mushrooms.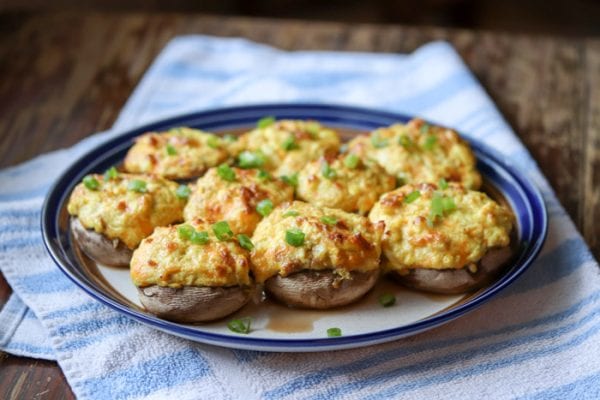 Initially I used imitation crab meat in this recipe and you can use that too; however, if you have a few extra bucks to spare, I recommend using lump crab meat instead. The lump crab makes the recipe taste even better than the original recipe!

Curry Crab Stuffed Mushrooms
Ingredients
16oz package of whole fresh mushrooms
½ small onion, finely chopped
1 tsp garlic powder
1 tsp seasoned salt
1 tsp curry powder
¼ C mayo
¼ C sour cream
4oz cream cheese, room temp
½ C shredded cheddar cheese
4oz lump crab meat (you can use imitation crab meat instead - see notes)
Instructions
Pre-heat oven to 350. Line a baking pan with aluminum foil and lightly oil with extra virgin olive oil or cooking spray.
Wash the mushrooms and remove the entire stem from each mushroom.
In a mixing bowl, combine onion, garlic powder, seasoned salt, curry powder, mayo, sour cream, cream cheese and cheddar cheese. Stir in the crab meat.
Stuff each mushroom with about 1-2 tsp of the mixture (it depends on the size of the mushroom) Place the mushrooms on the oiled baking pan and bake at 350 for 20-25 minutes.
Notes
if using imitation crab meat, chop the meat before adding to the cheese/mayo mixture.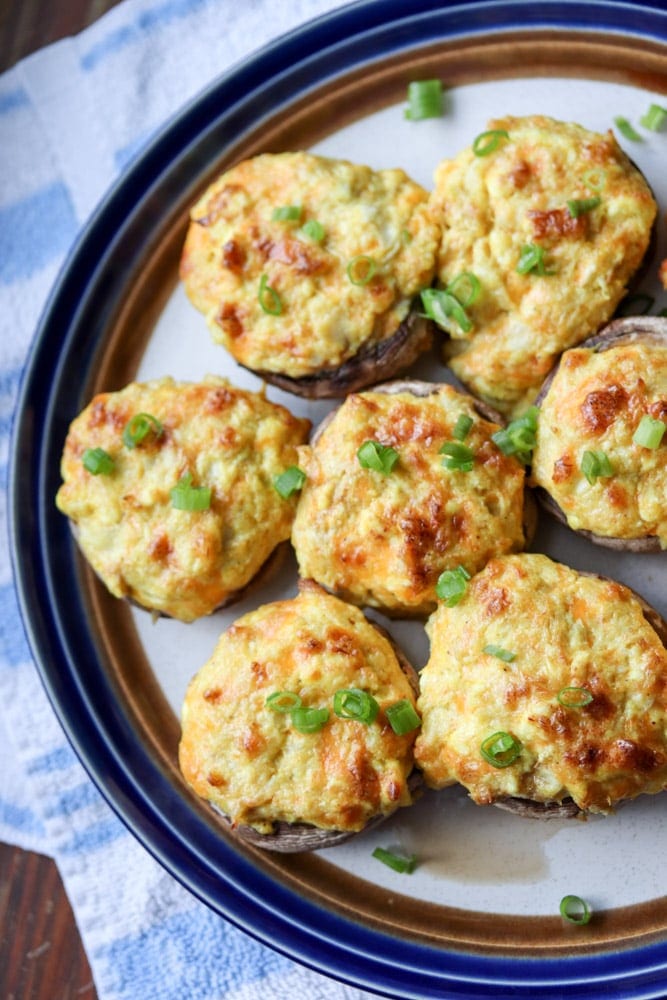 More Recipes to Try
Curry Shrimp Stuffed Mushrooms – made with real shrimp. Incredibly tasty – if you love shrimp and mushrooms, you'll love these stuffed mushrooms!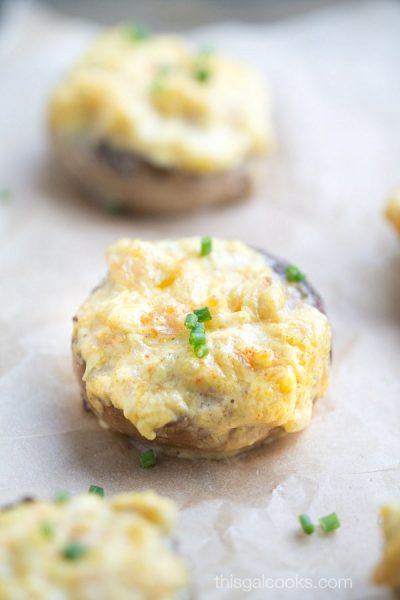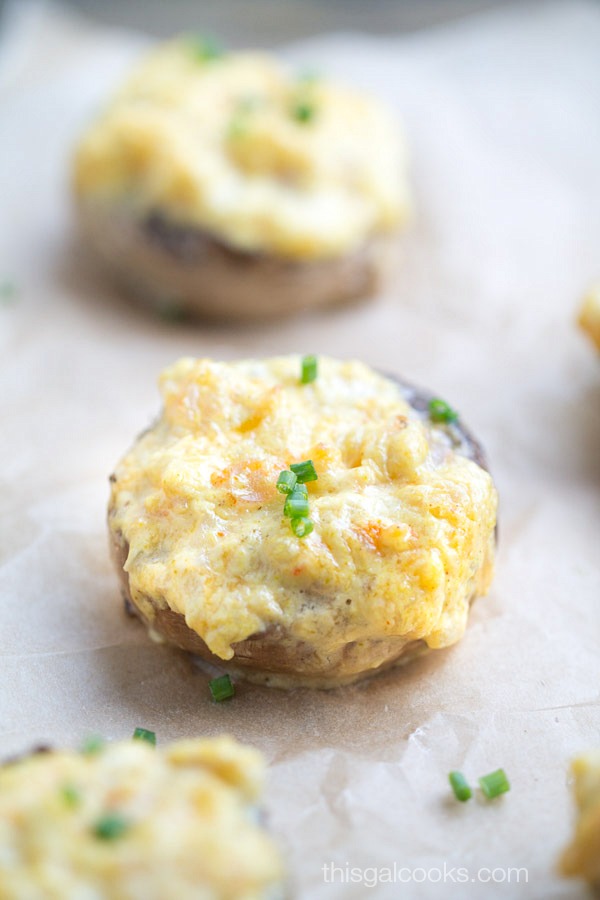 Mushroom and Brie Pastries – buttery, full of flavor and so easy to make! You'll want to eat the entire batch of these.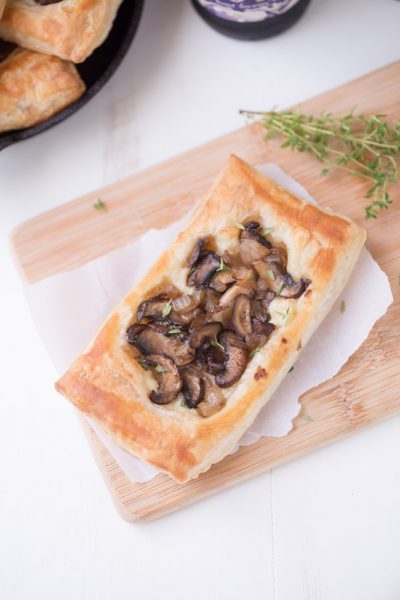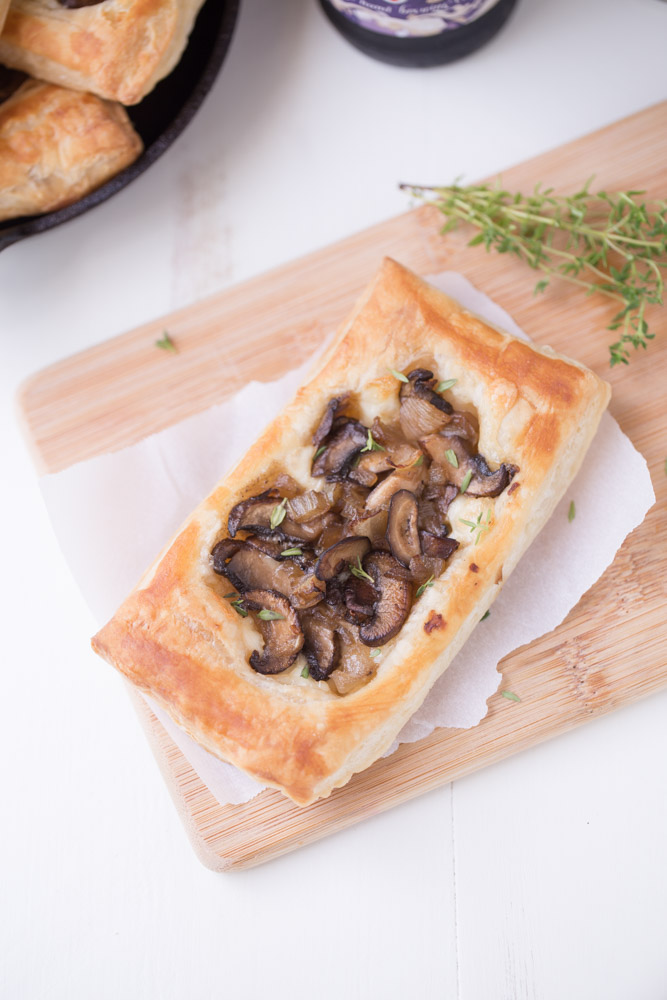 Mushroom Brie Pizza – made with a homemade whole wheat beer crust!