Pulled Pork BBQ Nachos
Use up your leftover meat from those summertime BBQs and make these easy Pulled Pork BBQ Nachos. Ready to devour in under 20 minutes!
These Pulled Pork BBQ Nachos are crazy good.
I made these with some leftover pulled pork from a BBQ day we had done a couple days prior. If you love BBQ, you'll love these. If you're tired of the same ol' same ol' ways to eat pulled pork (sandwich, on a plate with sides) MAKE THESE! Your loads of BBQ pulled pork leftovers are great for making NACHOS!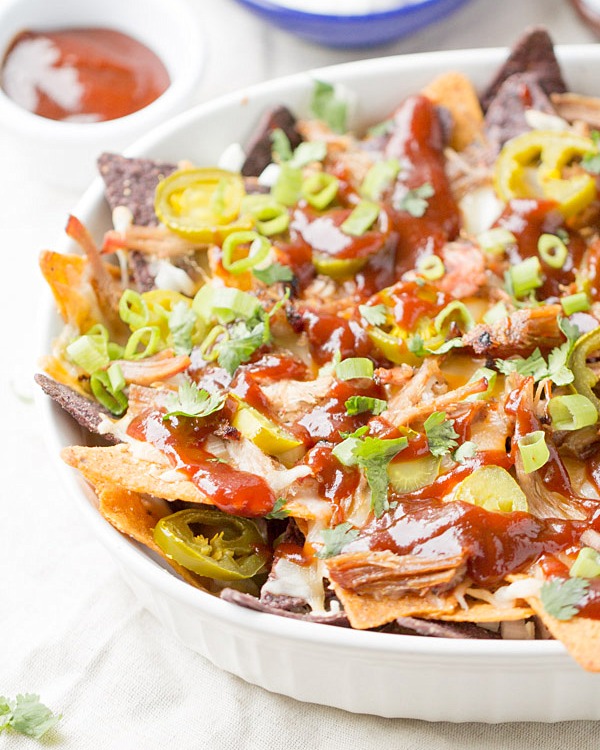 Pulled Pork BBQ Nachos
When I'm too lazy to make cheese sauce, I use plane ole shredded cheese on my nachos. I made these Pulled Pork BBQ Nachos after a long day at work so I was too lazy to make cheese sauce. I used my favorite type of shredded cheese – Sargento 4 State Cheddar. Sargento didn't pay me to say that. I really do love their cheese. And I usually always buy the Sargento brand, even when it isn't on sale and is close to $5 per bag. That's how darn good it is!
Here's the secret to great nachos: layering. When you layer your nachos, all of the goodies are evenly distributed amongst the chips. I like to do a layer of chips on the bottom of my pan, followed by layers of all of the toppings. After the topping layers, I add another layer of chips and repeat the layering of toppings process. Every chip has some of the topping on it, which means that every bite you take is filled with cheese, jalapenos, pulled pork and/or BBQ sauce. Pretty freakin' genius, isn't it?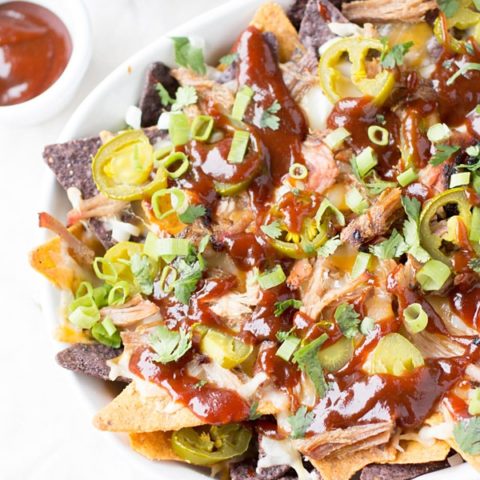 Pulled Pork BBQ Nachos
Yield: 4-6

Prep Time: 5 minutes

Cook Time: 15 minutes

Total Time: 20 minutes
Ingredients
4-5 C of tortilla chips. I used a mixture of Late July Blue Corn and Sweet Potato chips
2 C shredded cheese, plus more if you like your nachos extra cheesy.
1-2 C of pulled pork. We used leftovers from our BBQ day.
1/3 C sliced jalapeños
2 tbsp sliced green onion
1/4 C of your favorite BBQ sauce, plus more for dipping
Chopped fresh cilantro for garnish
Your favorite condiments for dipping. I used sour cream, extra BBQ sauce and hot sauce.
Instructions
Line a 1.5 qt baking dish with enough chips to cover the bottoms and up the sides (see photos of the nachos for an example for placing the chips up the side)
Add a layer of pulled pork, jalapeño, BBQ sauce and cheese. Top with the remaining chips, the remaining pulled pork, jalapeños and BBQ sauce. Then top with the remaining cheese.
Bake at 350 for 10-15 minutes or until the cheese is melted. Remove from the oven and top with the green onions and cilantro.
Serve with your favorite condiments
Notes
Serves 4-6, depending on how hungry you are.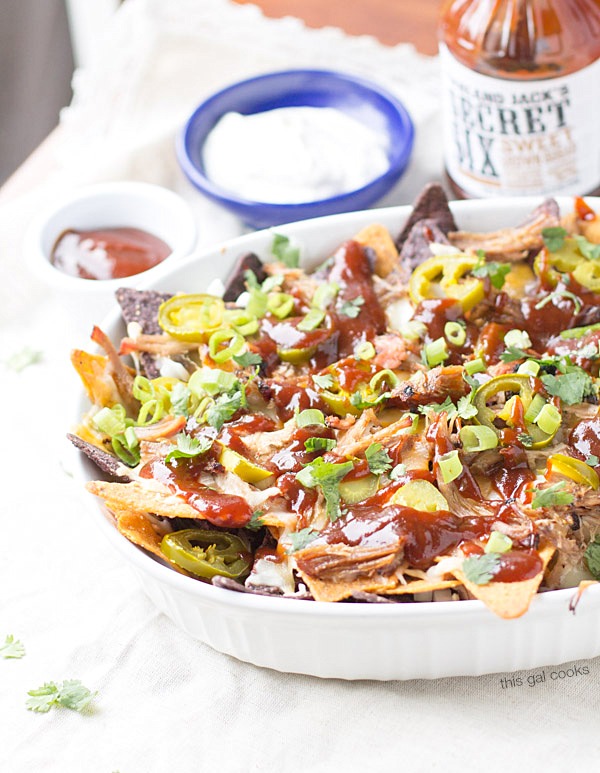 HUNGRY FOR MORE?
Try these Hot BBQ Pork Ranch Wraps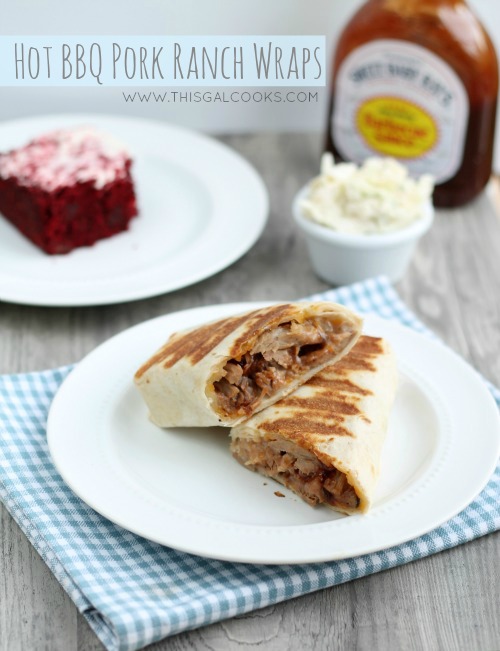 Or these BBQ Chicken Sliders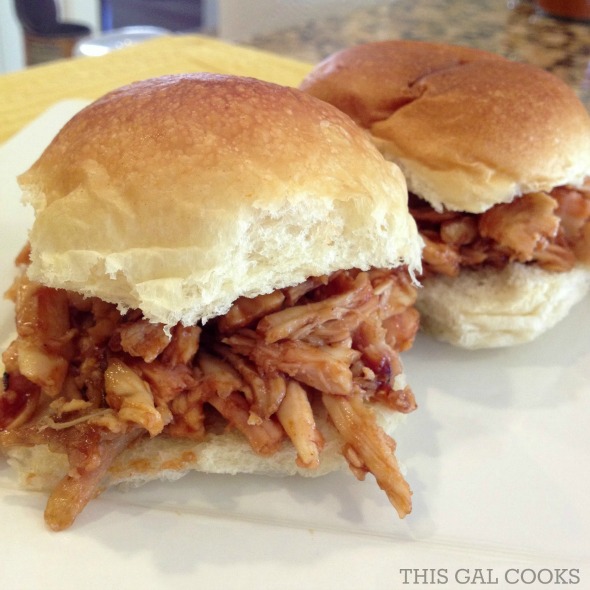 Pair your favorite BBQ with this Creamy Homemade Coleslaw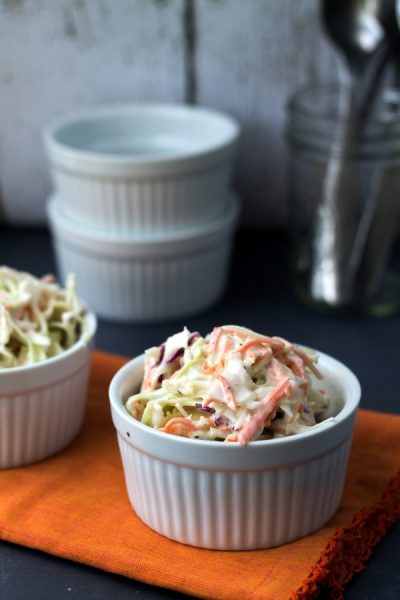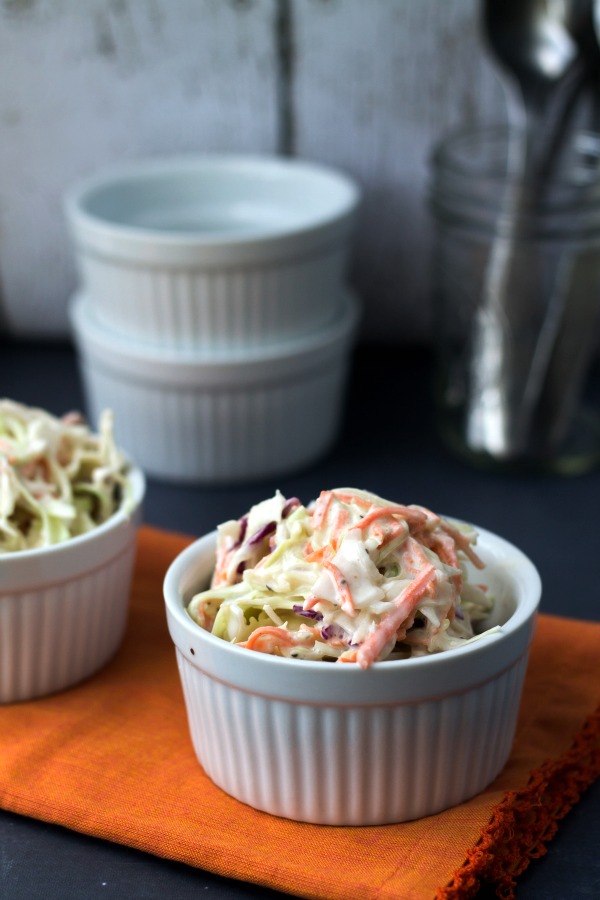 And these BBQ Baked Beans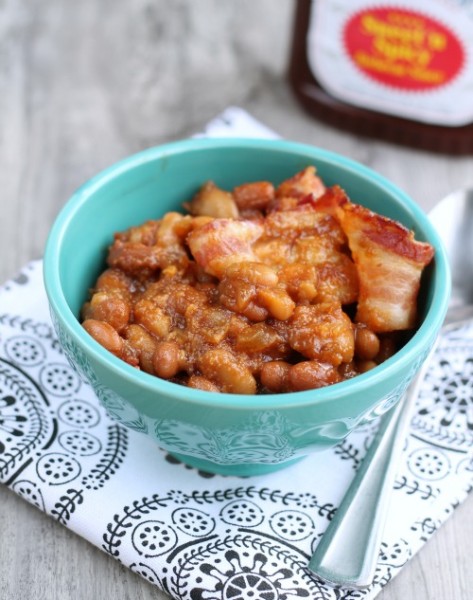 And this Blueberry Cornbread