Berry and Toasted Coconut Smoothie: This tasty smoothie is filled with blueberries, raspberries, toasted coconut and pineapples. No refined sugars or dairy in this morning treat!
Follow me on Instagram. You'll see fun recipe sneak peeks before they hit the blog! You'll also see super cute shots of my gremlin-ish dog.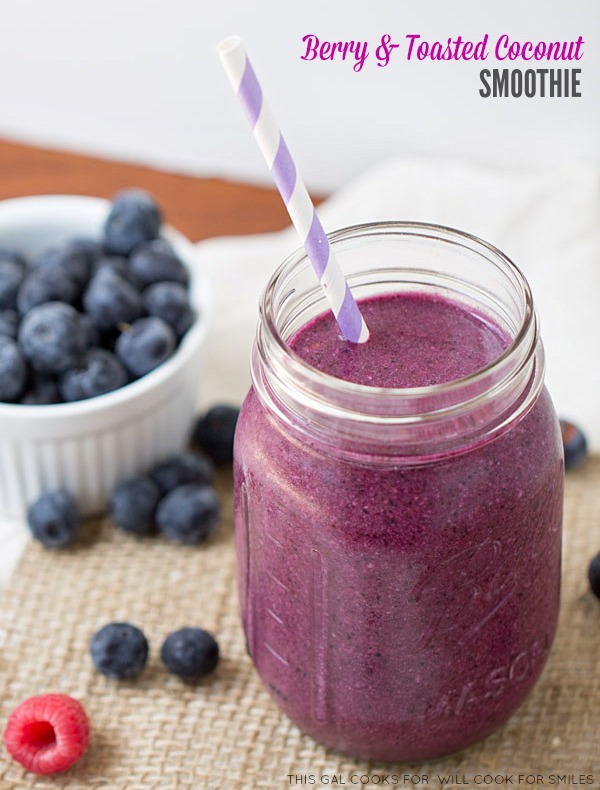 Notice anything different about me? I'll wait a few minutes while you take a look around…
See, that didn't take long to figure out, did it? My new blog design was installed yesterday. Yay! I'm so excited to finally have the design go live. I just love it and am tickled to death at how great it came out.
Anywho, today is a smoothielicious kinda day.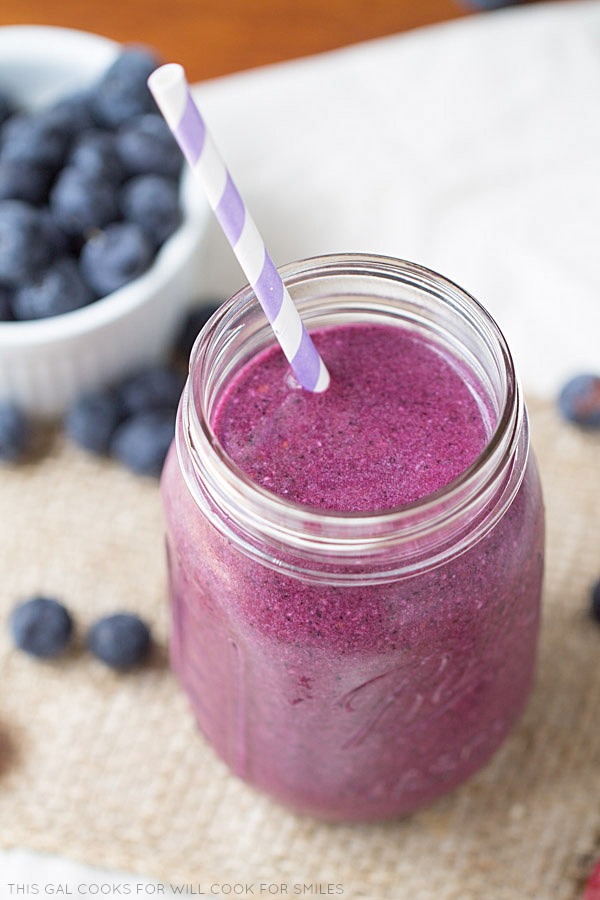 I'm sharing this tasty little smoothie recipe over on my friend Lyuba's blog, Will Cook for Smiles.
No refined sugars. No dairy. No weird ingredients. Just plane ole good and healthy fruit, coconut milk and toasted coconut.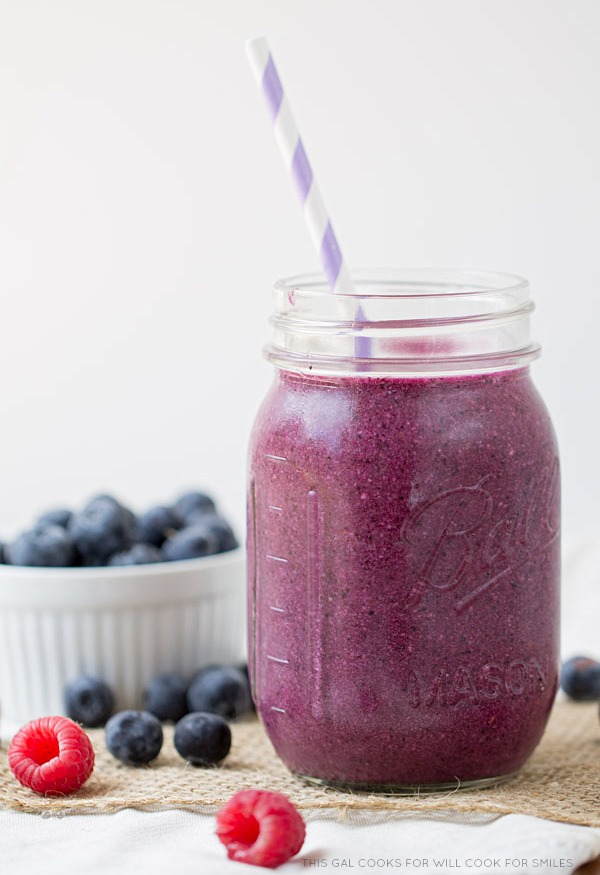 Lyuba loves coconut. I wanted to make a coconut-tastic smoothie for her. I think she's gonna love it. I think you will too.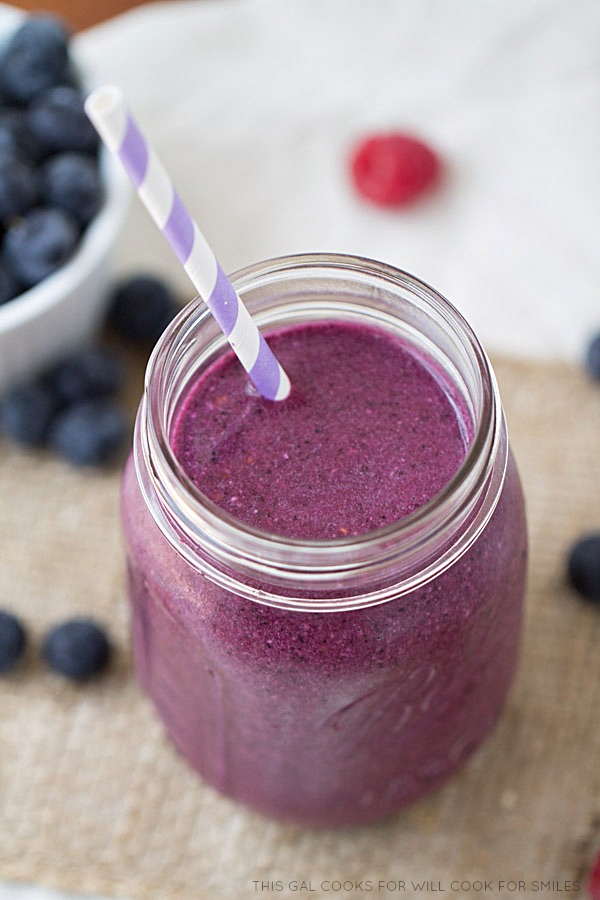 Stop by Lyuba's blog to get this recipe.