Guinness Turkey Shepherds Pie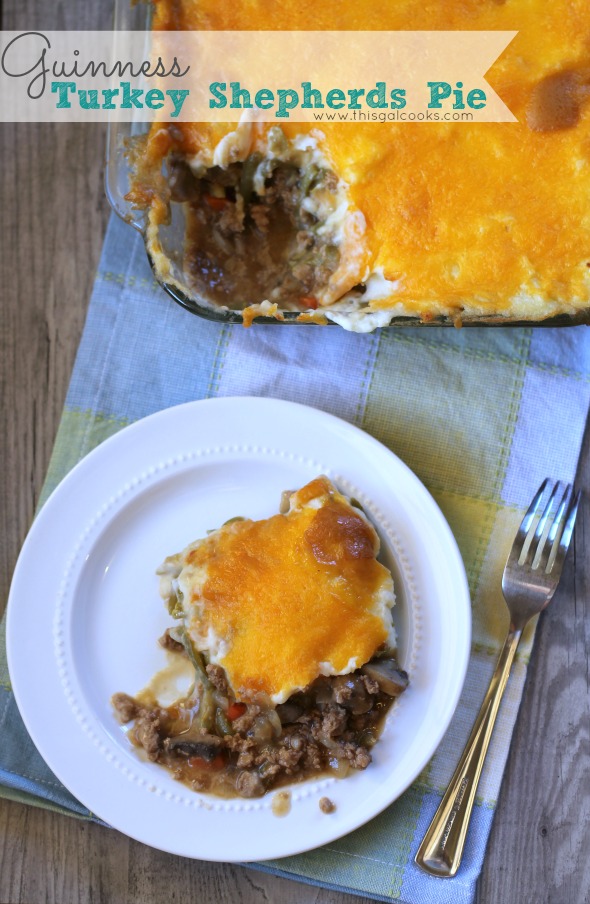 You may be asking yourself "Guinness Turkey?" Sure, it may sound funny but the name really does justice to this dish. You see, I made shepherds pie but I used ground turkey rather than ground beef. Where does the Guinness come in? I used it as an ingredient in this simple recipe.
I love cooking with beer, wine and liquor. Booze infused food tastes so darn good. The flavors from whichever spirits you choose to use in your food enhances the flavors of your food. Beer goes well in beef, chicken and turkey dishes. I've even made cupcakes and bread with beer. Wine goes well in red sauces, chicken dishes and seafood dishes. Liquor goes great in desserts. Rum cake, anyone? I hope you enjoy this savory recipe!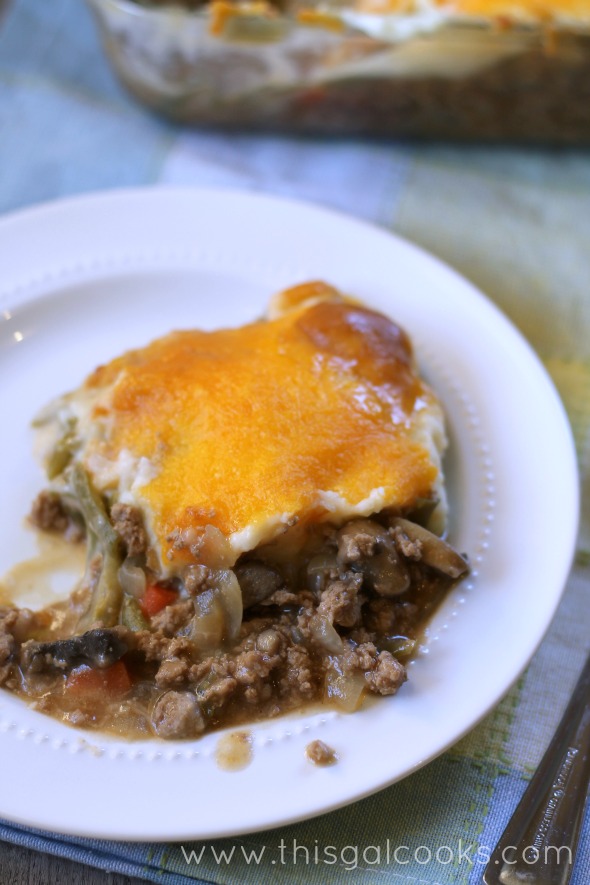 Guinness Turkey Shepherds Pie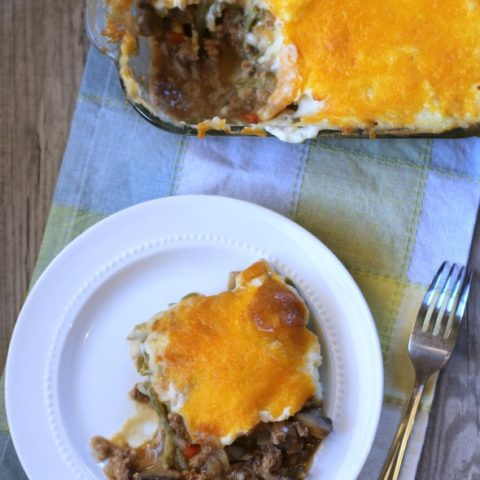 Recipe: Guinness Turkey Shepherds Pie
Yield: 6

Prep Time: 20 minutes

Cook Time: 40 minutes

Total Time: 1 hour
Ingredients
1 1/2lb ground turkey
1 C diced carrots
1 large onion, chopped
2 C sliced white mushrooms
4 C mashed potatoes, seasoned to your liking (I had some Simply Potatoes mashed potatoes that I scored at a BOGO sale which made this recipe super simple to make!)
3/4 C Guinness beer
1 tbsp olive oil
1 tbsp Worcestershire sauce
1 14.5oz can french cut green beans, drained and rinsed
1 tbsp ketchup
1/4 C all-purpose flour
Salt to taste
1 1/2 C shredded cheddar cheese
Instructions
In a large pot or saute pan, saute the carrots and onion in olive oil over medium heat until tender. Add the turkey, mushrooms and 1/4 C of the beer and cook until the turkey is browned.
Sprinkle the flour over the mixture and mix well. Add the remaining beer, ketchup, Worcestershire sauce and salt to taste. Simmer until thickened.
Place the meat mixture in the bottom of an 8x8 baking dish. Layer with the green beans, mashed potatoes and then top with the shredded cheese.
Place the baking dish on a baking pan (to prevent spillover into your oven) and bake at 350 for 30-40 minutes or until the cheese is slightly browned and bubbly.
Cool for 10-15 minutes before serving.

A few more booze infused recipes that you may enjoy: