Heirloom Tomatoes with Baked Eggs
Today we're stuffing our faces with Heirloom Tomatoes with Baked Eggs.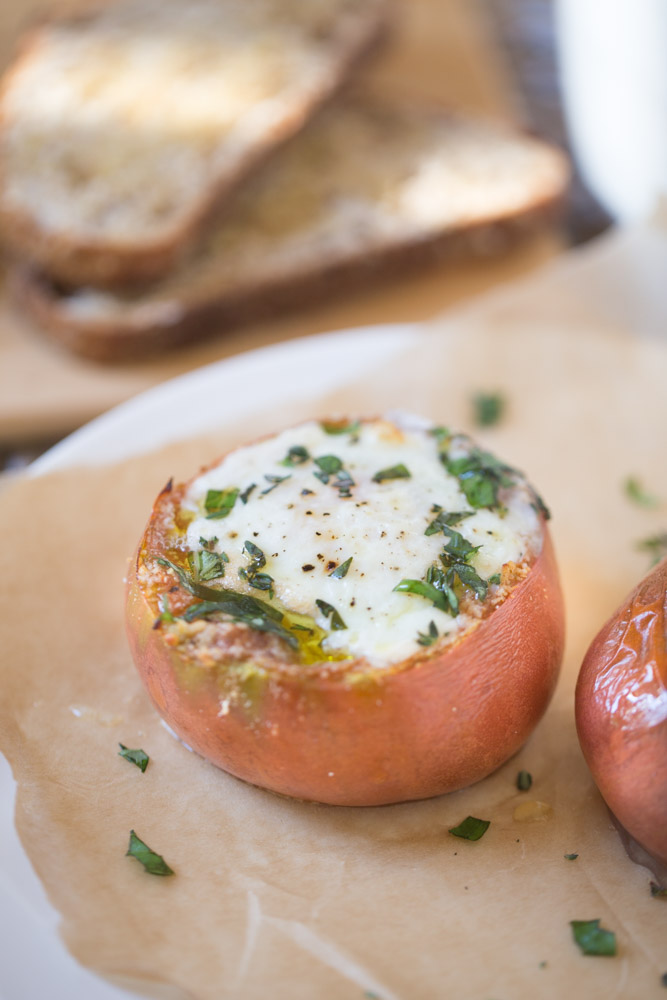 They're easy to make, low carb and full of flavor. Serve them with toast for a complete, healthy vegetarian breakfast.
Do you mind if I talk about the day job for a moment?
The last two weeks have been long and busy and I've been completely lazy while not at the day job. I think I worked 45 hours last week. 45 hours will result in sweet overtime pay. But the overload at the day job has taken it's toll on the fun hobby blog job. The motivation has gone right out the door. Not totally, though. While I've been super busy at work, the ideas for blogging keep on coming. I'll share all of that with you another time. But for now, I want to share these heirloom tomatoes with baked eggs with you. If we were really sitting together at my dining room table, sipping on coffee, I'd totally bring a plate of these to you. But for now, we can pretend.

Heirloom Tomatoes with Baked Eggs
These Heirloom Tomatoes aren't carb loaded by any means. But if you wanted to, you could stuff them with some quinoa, brown rice or sautéed potatoes to give them a boost of carbs. This is a great option if you're a runner or participate in high cardio workouts. Be sure to bring lots of napkins to the table as these delicious little tomatoes are a little messy.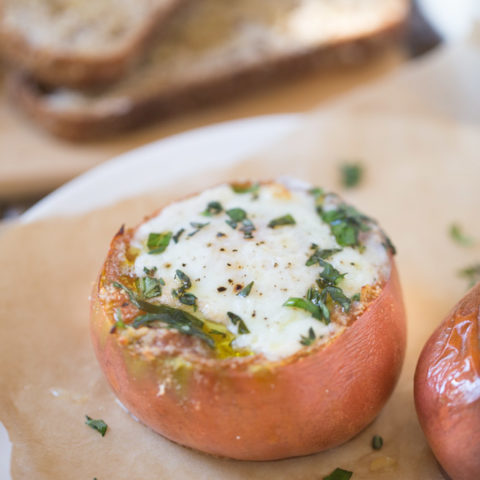 Heirloom Tomatoes with Baked Eggs
Yield: 2 servings

Prep Time: 10 minutes

Cook Time: 10 minutes

Total Time: 20 minutes

Heirloom Tomatoes stuffed with eggs, topped with grated parmesan cheese and then baked. Garnished with fresh basil.
Ingredients
2 medium heirloom tomatoes
2 large eggs
pinch of kosher salt
pinch of ground black pepper
1 tsp grated parmesan cheese
2 medium sized basil leaves, chopped
Extra Virgin Olive Oil for drizzling
Instructions
Preheat your oven to 450. Line a baking dish with aluminum foil and lightly spray with cooking spray.
Rinse and dry the tomatoes. Cut off the tops and scoop out the insides with a spoon. Place the tomatoes on the prepared baking dish. Crack one egg into each tomato and then sprinkle each egg with pinch kosher salt, ground pepper and 1/2 tsp of grated parmesan cheese.
Place the baking dish with tomatoes into your oven. Bake for 8-10 minutes or until the egg whites and yolks are slightly runny. If you don't like runny eggs, you can bake a little longer.
Drizzle each tomato with olive oil and sprinkle with fresh chopped basil and ground black pepper
Nutrition Information:

Amount Per Serving: Calories: 130 Total Fat: 9g Sodium: 91mg Carbohydrates: 8g Sugar: 5g Protein: 8g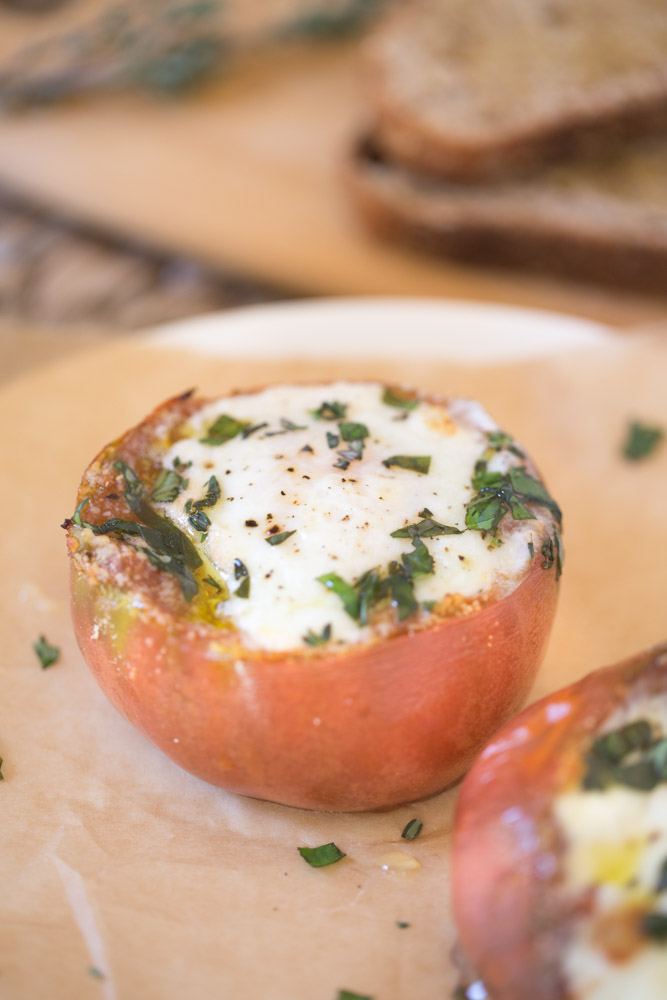 RELATED POSTS
Baked Eggs with Quinoa and Fresh Salsa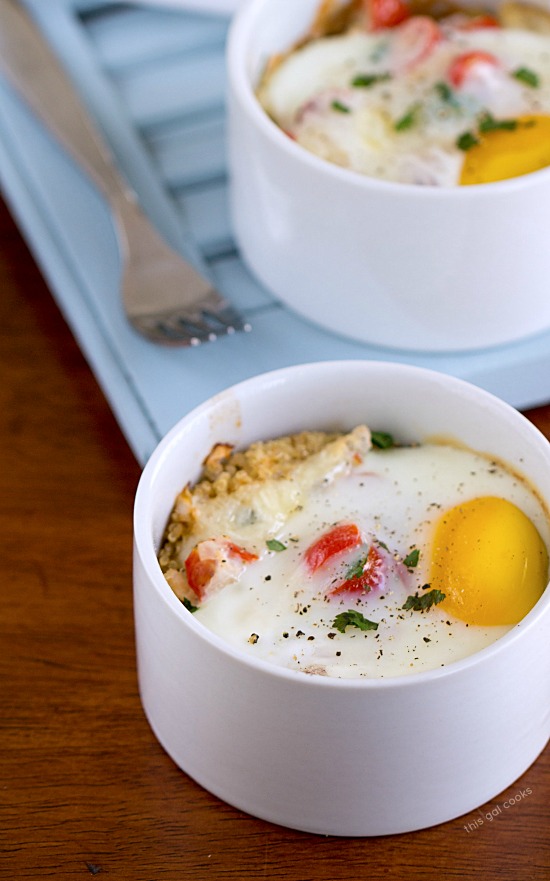 Roasted Tomatoes with Eggs and Quinoa