A couple of weeks ago I guest posted on Frugal Foodie Mama. I shared a delicious stuffed mushroom recipe that is great for game day or holiday parties. After you check out my recipe, check out the recipe that Carrie from Frugal Foodie Mama posted on my blog: Chipotle Sloppy Joes.  In case you missed the recipe I shared, here it is!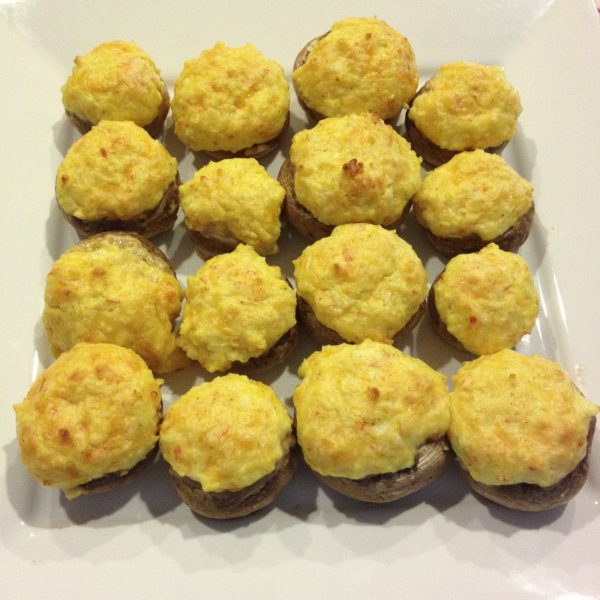 16oz package of whole fresh mushrooms

1/2 small onion

1 tsp garlic powder

1 tsp seasoned salt

1 tsp curry powder

1/4 C mayo

1/4 C sour cream

4oz cream cheese, softened

1/2 C shredded cheese

4oz imitation crab meat (I used leg style)
1. Pre-heat oven to 350. Lightly oil a baking pan with olive oil.
2. Wash mushrooms and remove the entire stem from each mushroom.
3. In a food processor, chop the imitation crab and onion.
4. In a mixing bowl, combine the cream cheese, shredded cheese, sour cream, mayo, garlic powder, seasoned salt and curry. Mix in the chopped imitation crab and onion.
5. Stuff each mushroom with about 1-2 tsp of the mixture (it really depends on the size of the mushrooms you get) Place the mushrooms on the oiled baking pan and bake at 350 for 20-25 minutes.
If you have any leftover mixture, I suggest making wraps or crab rangoon with it. I will be making crab rangoon one day with this mixture!