Cornbread meets cast iron skillet with this one bowl Cast Iron Buttermilk Cornbread. All ingredients are mixed in one bowl and then baked in a cast iron skillet. Moist and tender, you won't find a dry crumb with this cornbread!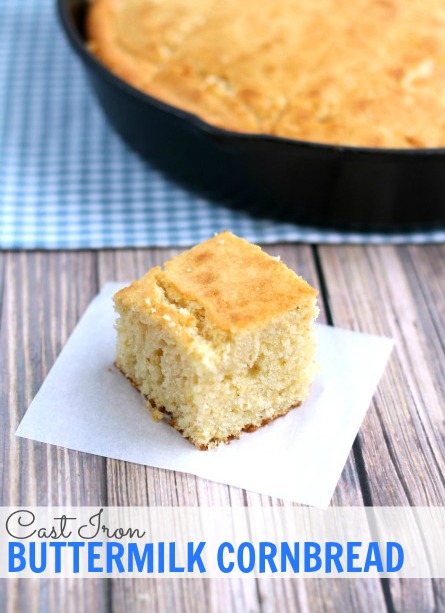 Saturday was what I like to designate as BBQ day. We get some meat (this time it was only a Boston Butt roast as the rib selection was pretty scarce when I went to the store) Ken seasons it up and puts it on the smoker and I make some delicious homemade sides. I made macaroni and cheese, coleslaw, southern style green beans and corn bread.
Now I've made corn bread before but I've never made it in a cast iron skillet. Why, you ask? Well, because up until a few weeks ago, I didn't own a cast iron skillet. I had been meaning to purchase one for some time but it didn't happen until a few weeks ago. When I was a kid, 95% of the time, our corn bread was made in the cast iron skillet. It come out delicious and moist! This recipe I am about to share with you is by far the best corn bread I've ever made.
WATCH THE VIDEO
I hope you enjoy the recipe.
 Cast Iron Buttermilk Cornbread
Cast Iron Buttermilk Corn Bread
Serves:
about 10-12 servings
Ingredients
½ C butter, melted
½ C white sugar
2 eggs, room temp
1 C buttermilk
½ tsp baking soda
1 C all purpose flour
1 C cornmeal
½ tsp salt
3 tbsp vegetable oil
10 inch cast iron skillet
Instructions
Preheat oven to 400
Mix the melted butter and sugar together. Add the egg and beat until blended. Add the buttermilk and baking soda and mix well, Add the cornmeal, flour and salt and mix until lumpy.
Add the vegetable oil to the cast iron skillet and put in the preheated oven for about 4 minutes. Remove and coat the pan (inner bottom and sides) using a paper towel. Pour any excess oil into the batter and mix well.
Add the batter into the cast iron skillet and bake on the middle rack for 20-25 minutes or until a toothpick inserted into the center comes out clean.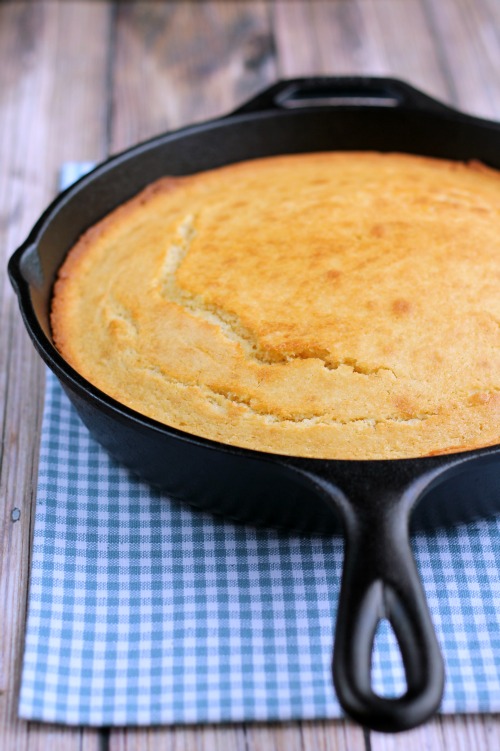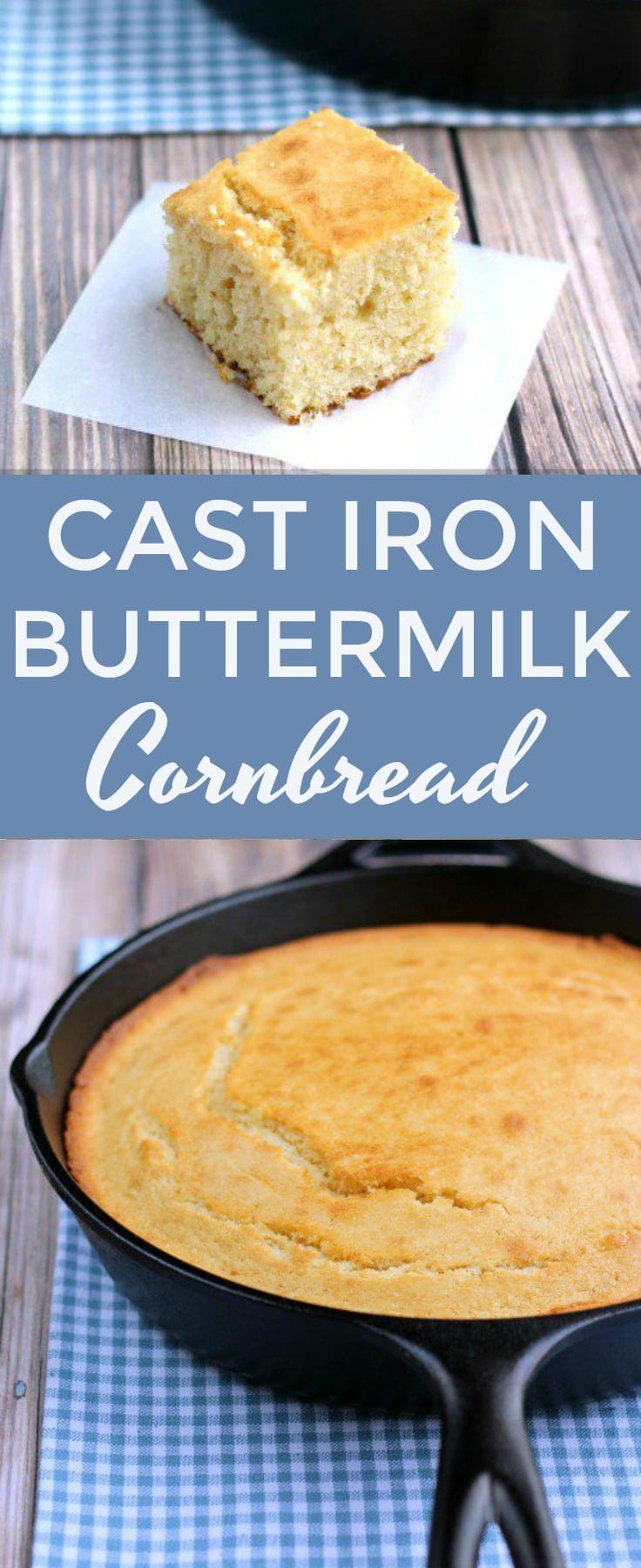 RELATED POSTS
Blueberry Cornbread (dairy free, made with coconut milk and SO good!)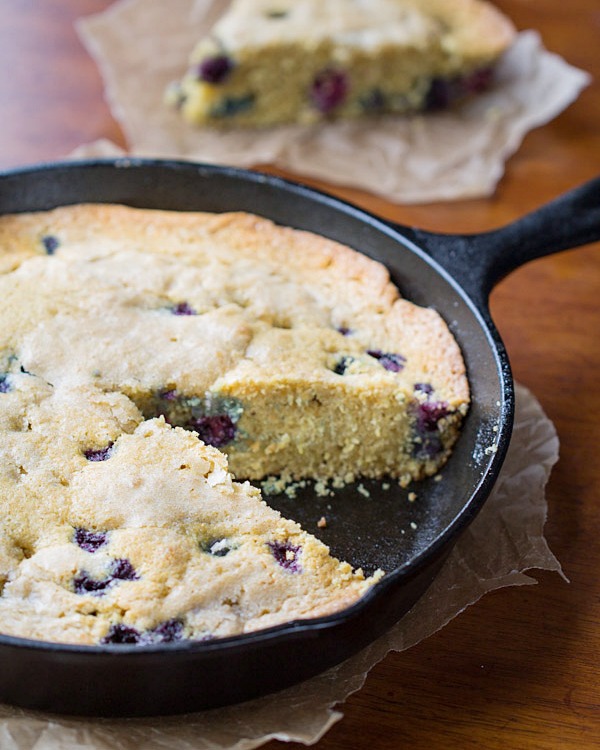 Homemade Cornbread Dressing (made with the Cast Iron Skillet Cornbread!)