Zesty Summer Salad
I love a good pasta salad but lately, I've been trying to cut back on carbs and wheat products (which are carbs but my main goal is to significantly cut back on the wheat product form of carbs.) This past week I've been eating a high amount of carbs due to making mac n cheese for our BBQ that we had this past weekend (we had a lot of leftovers) and making cupcakes. With today being the 4th, we decided to grill chicken wings and I wanted a tasty side to go with them but not a side that was loaded with carbs. I decided to make a variation of a pasta salad that I've made many times before. This time I made the salad the same way but left out the macaroni and added broccoli. Wow! This salad turned out great! Please enjoy this recipe!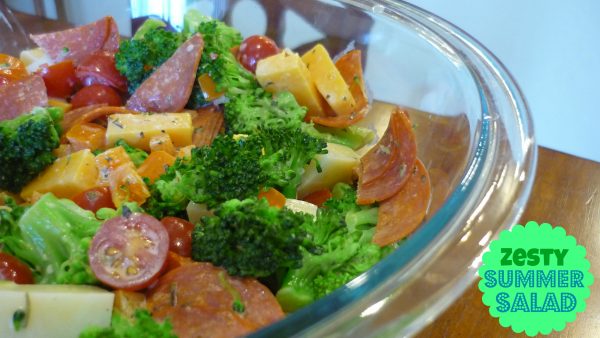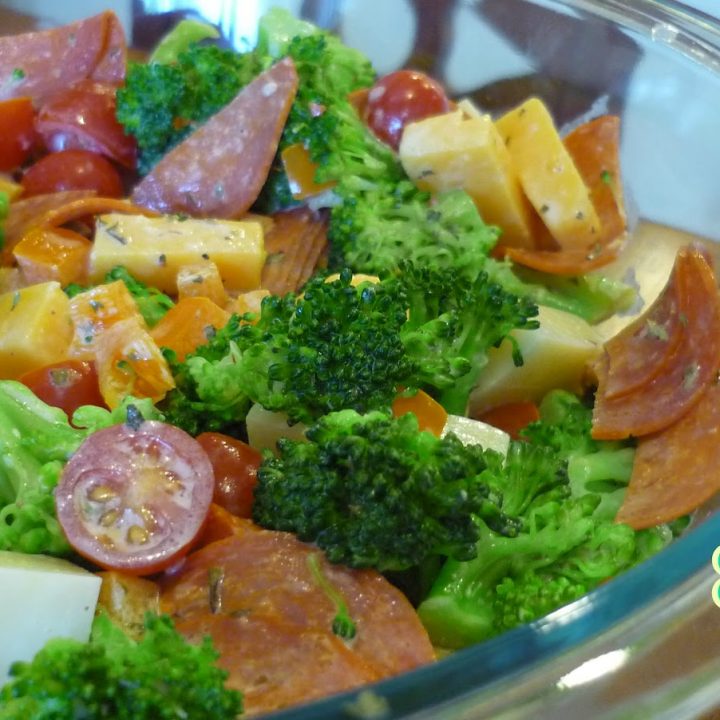 Zesty Summer Salad
Ingredients
3/4lb of broccoli florets
1 orange pepper, chopped
4oz of mozzarella cheese, cubed
4oz of mild cheddar cheese, cubed
1/2 package of pepperoni (slice pepperoni pieces in half. I used Boars Head Turkey Pepperoni)
1/2 package of grape tomatoes, sliced in half
1/3 cup of mayo
3/4 cup of Italian Dressing
1tsp of Italian Seasoning
1tsp of dried parsley
Instructions
1. Blanch the broccoli for one minute. Once finished, let the broccoli cool (i put the broccoli in a bowl and placed it over ice) and then chop the broccoli into smaller pieces if needed.
2. Whisk together the mayo and Italian Dressing.
3. Combine all ingredients minus the mayo mixture.
4. Gradually pour the mayo mixture over the broccoli mixture. Mix well. ***You may not need to use all of the mayo mixture. It depends on how saucy you like your salad to be. I ended up only adding half.***