Metal Table Makeover
Today I was paint happy. What started as a project to makeover a window mirror frame that I scored for $15 at a thrift shop a while back turned into painting 2 other things as well as that (the window mirror frame should be posted tomorrow so check back!) I mixed 1 part ASCP Aubusson Blue with 4 parts ASCP Old White and I loved the color so much that I had to paint other things with it.


I have this metal plant stand in my front room and it is green. Now, I like green but my front room is being transformed into a room that is more beachy feeling so I thought hey, I can paint this table too! As you can see, I had already started to paint the table and then I remembered that I needed to snap a before picture.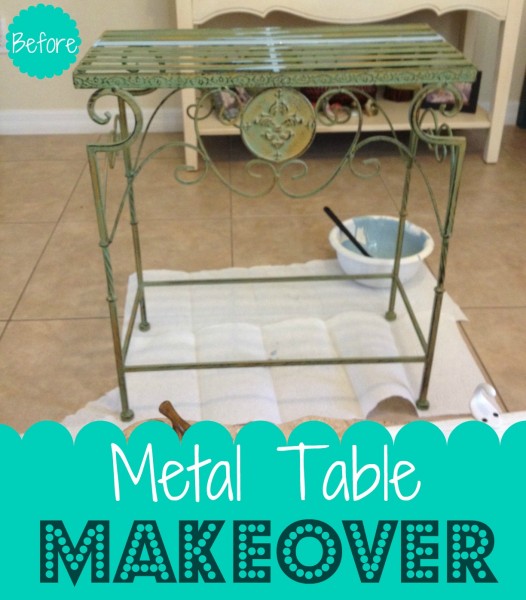 And voila! Here is the after picture. I painted the entire table blue (as you can see) and I put a thin coat of clear wax on the top since two plants are sitting on top of the table.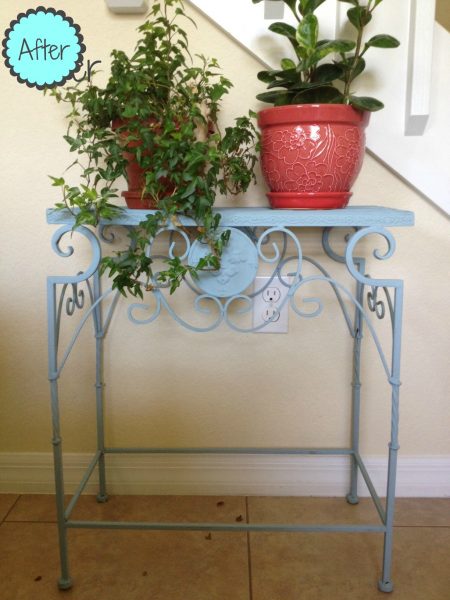 What do you think? I'd love to hear your comments! :)
Julie