Rosemary Pancetta Macaroni and Cheese
Let's stuff our faces with some Rosemary Pancetta Macaroni and Cheese.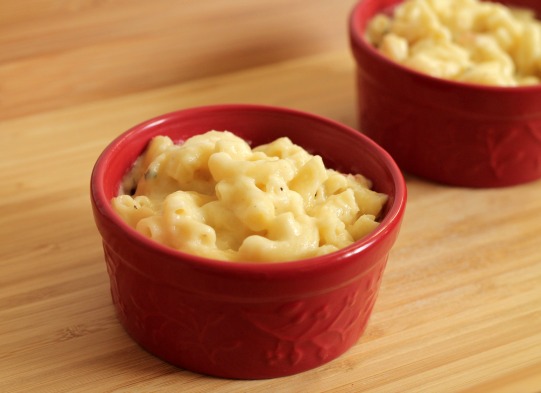 Cheese and pasta. A wonderful combination. I'm a sucker for pasta and cheese. Combine the two together and you have one happy gal right here. Recently I decided to try a new variation of macaroni and cheese; Something different from the two other recipes I've made. You can check those recipes out right here: Jams Baked Four Cheese Mac n Cheese, Smoky Chipotle Macaroni & Cheese. I wanted to combine some different flavors that aren't found in a typical dish of macaroni and cheese. I had some leftover pancetta from a previous recipe and an abundance of  rosemary (my plant is doing pretty well.) I thought that white cheddar and Parmesan cheese would pair well with the pancetta and rosemary. I thought right. The result was a delicious tangy yet savory dish of happiness.  I hope you enjoy this recipe.

Recipe: Savory Rosemary Macaroni & Cheese
Author: This Gal Cooks
Recipe type: pasta
Serves: 6
Ingredients
8 oz elbow macaroni, cooked al dente
½ C heavy cream
1¼ C milk
½ C butter
½ C sour cream
¼ tsp white wine vinegar
2 C white cheddar cheese, shredded
1½ C parmesan cheese, shredded
4oz cream cheese
1 tbsp chopped fresh rosemary
¼ C diced pancetta
Salt and pepper to taste
Instructions
Saute the pancetta until just crispy. Set aside (reserve the grease as well)
Melt the butter in a large pan or pot
Whisk in the flour
Whisk in the heavy cream, milk and sour cream, individually
Add the cream cheese and stir until melted and well blended. Whisk if needed.
Gradually add the shredded cheddar and shredded parmesan cheese
Add the white wine vinegar (this prevents the cheese from becoming stringy)
Add the chopped rosemary, pancetta and pancetta grease and mix well.
Add salt and pepper to taste.
Combine the elbow macaroni and the cheese sauce and pour into a baking dish.
Bake at 350 for 20-25 minutes or until bubbly.
Nutrition Information
Serving size: ½ C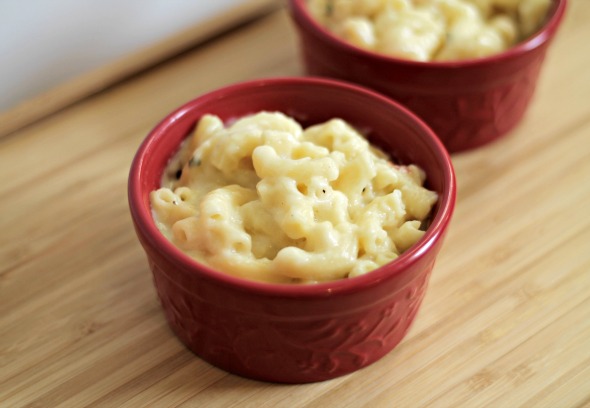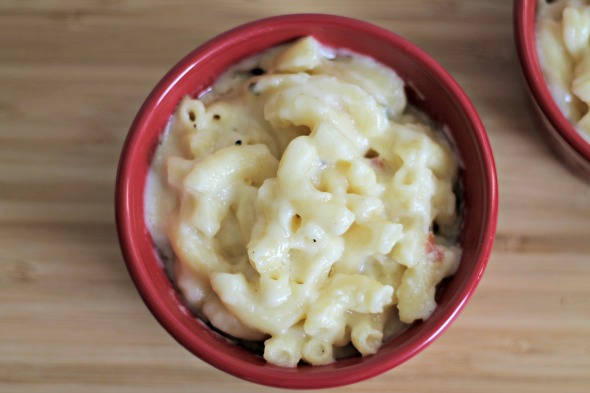 Linking up to: Whimsy Wednesdays