Honey Balsamic Vinaigrette (how to make)
Today we're going to talk about my favorite vinaigrette.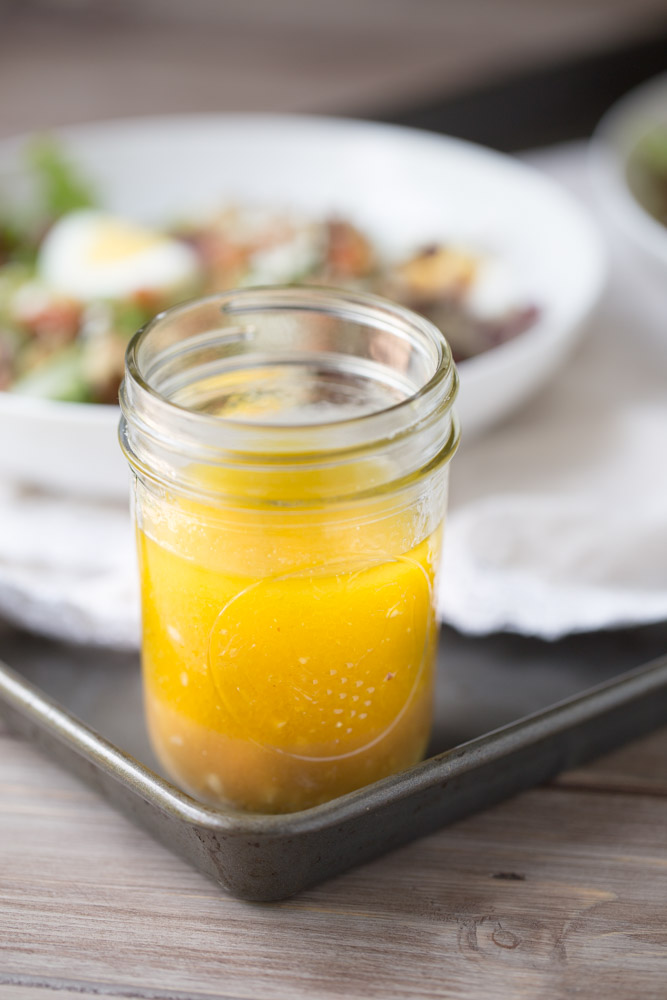 After all, I've made this honey balsamic vinaigrette at least a dozen times over the past two months. I figured it was time to formally share the recipe with you.
This dressing first made it's way into my life when I made this Baby Greens Salad. Baby greens taste better dressed with tart vinaigrettes.  Hence the reason my baby greens salad needed a good vinaigrette to dress it with. Should I buy one? Should I make one?
Considering the fact that I've been trying to remove processed ingredients from my diet, homemade dressing won that battle.
Things to know about this Honey Balsamic Vinaigrette.
You can make it in a jar.
It uses the 4 parts oil, 2 parts vinegar ratio.
I used O brand Honey White Balsamic Vinegar.
Spicy or Dijon mustard may be used as the emulsifier.
Garlic is it's friend. Use garlic, alter the amount to suit your taste.
It tastes great with raw carrots, brussels sprouts and BABY GREENS!
Things to know about making vinaigrettes.
Use an emulsifier to prevent the oil and vinegar from separating. 1 tsp per 2 tbsp of vinegar will work. Greek yogurt, mustard and fresh garlic are a few of my favs to use.
Research ingredients and use what pairs well with the ingredients of your salad.
Use the 4 parts oil, 1-2 parts vinegar rule. For my recipe, I used 4 parts oil, two parts vinegar. You can always add more oil or vinegar, if needed.
A little goes a long way. If you over-drizzle your salad, you will have a soupy, over-flavored mess. When dressing your salads, start with a little and gradually add more.
Store them in your refrigerator for 1-2 weeks. If you're using a dairy based emulsifier, play it safe and toss it after a week.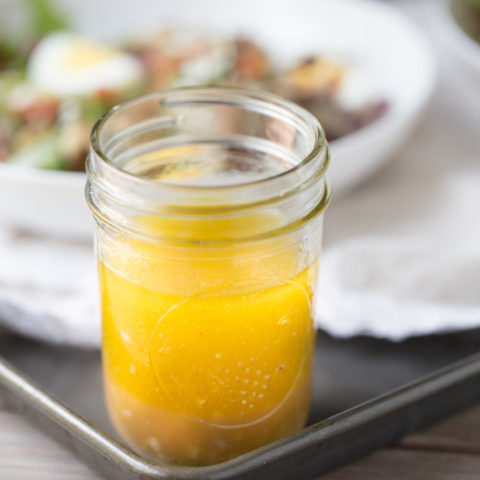 Honey Balsamic Vinaigrette
Yield: 1 C

Prep Time: 5 minutes

Total Time: 5 minutes
Ingredients
¼ C extra virgin olive oil
2 tbsp Honey White Balsamic Vinegar
1 tsp deli spicy mustard (emulsifier)
1 clove garlic, minced
Drop of vanilla extract
Pinch of kosher salt
Instructions
Whisk together the EVOO, vinegar, spicy mustard, garlic and vanilla extract. Add a pinch of kosher salt to taste. If you have a dressing cruet or a jar with a lid, you can add all ingredients to either one and shake to combine ingredients.
Store dressing in a refrigerator for 1-2 weeks.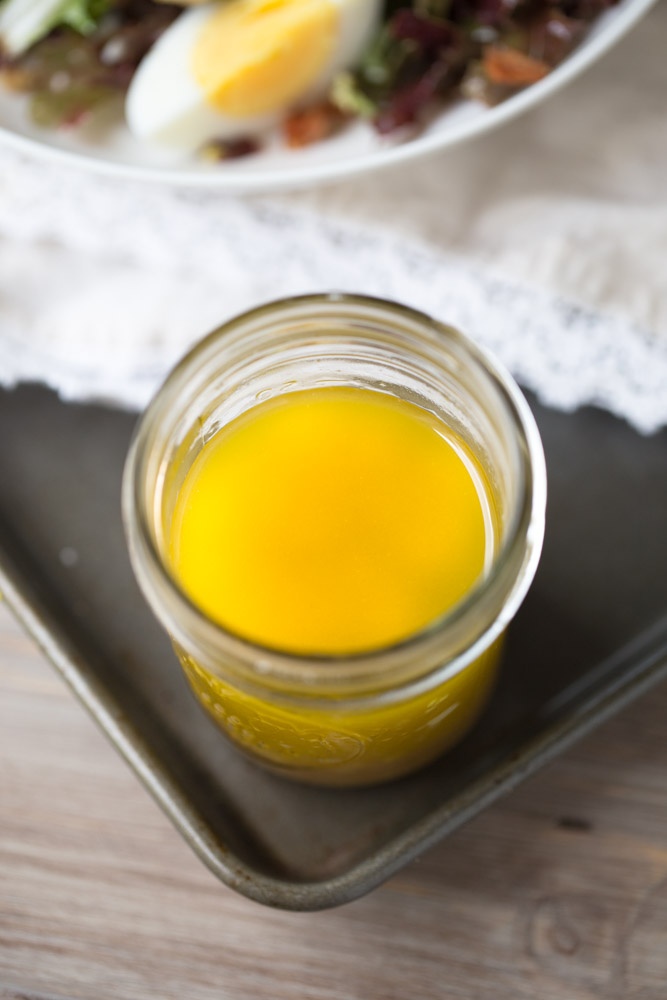 RELATED POSTS