Cranberry Pear Flatbread Recipe
Yesterday I shared over 40 cranberry breakfast recipes with you. Now I'm sharing this cranberry pear flatbread recipe that's perfect for your Christmas appetizer list!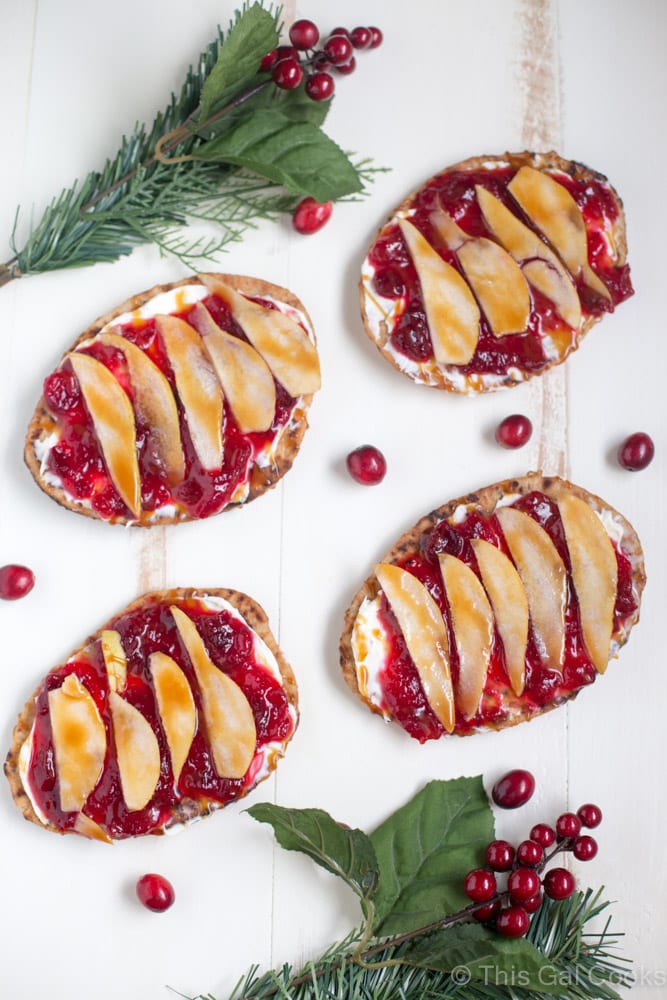 The ingredients list is simple:
mini naan.
mascarpone cheese.
cranberry sauce.
pears.
caramel sauce.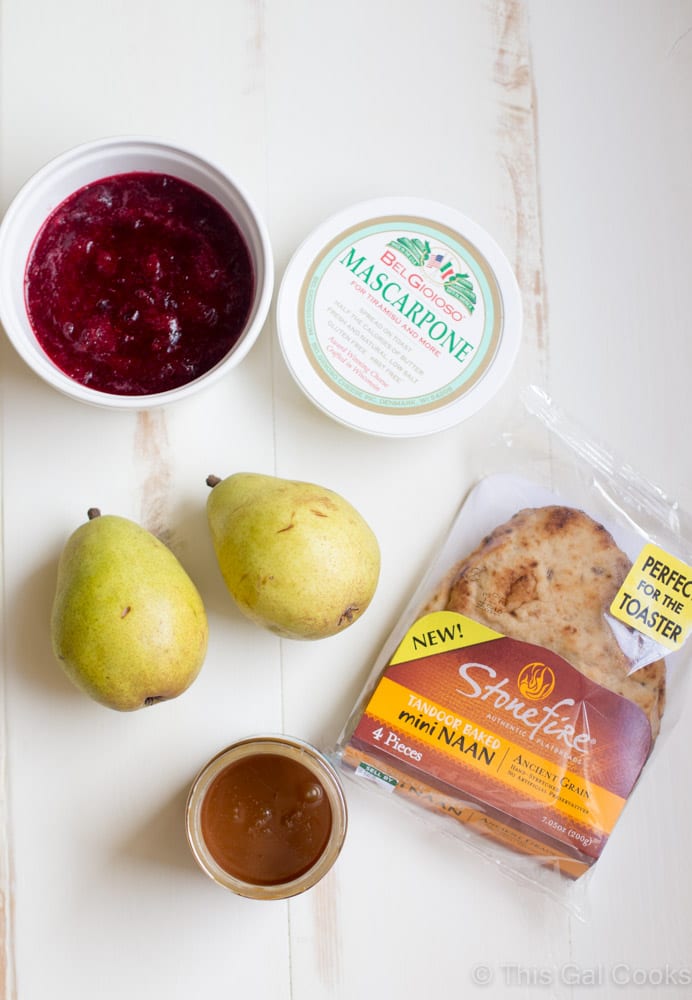 Which is great because we all want more simple recipes when it comes to the holidays, right? I know I do. After preparing and cooking tons of sides, I never feel like spending a lot of time making appetizers. For example, this year was my first year hosting Thanksgiving. On Thanksgiving eve, I prepared the side dishes for our feast. None of them were super simple to make and I felt like I was going to die after being on my feet all day. Thanksgiving day dinner was served early so I didn't have to serve appetizers to my guests but if I had too, I would have made something easy like cheese and crackers. Or this cranberry pear flatbread.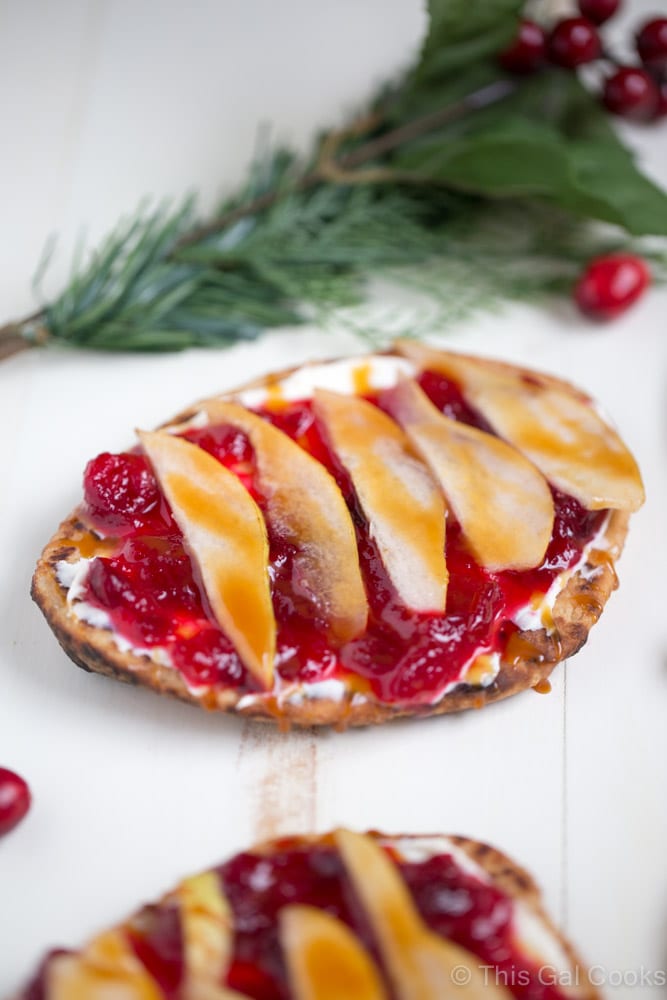 Sort of off topic but every time I attempted to type "cranberry pear flatbread", I typed "cranberry pear tart." Do you ever do stuff like that? I must have tarts on my mind. Maybe I will dream about tarts tonight. Maybe I need to make a cranberry tart. Mmmm. Cranberry tart.
For now, I'll enjoy this cranberry pear flatbread.
Cranberry Pear Flatbread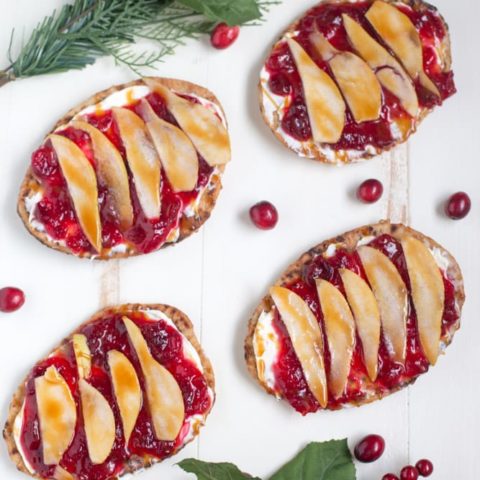 Cranberry Pear Flatbread Recipe
Yield: 4 servings

Prep Time: 10 minutes

Total Time: 10 minutes
Ingredients
4 mini naan*
4 tbsp mascarpone cheese
6 tbsp cranberry sauce*
1 pear, halved, cored and sliced thin
Caramel sauce for drizzling
Instructions
Spread 1 tbsp of mascarpone cheese on each naan.
Spoon 1 1/2 tbsp of cranberry sauce over the mascarpone cheese on each naan and spread to evenly distribute.
Top each naan with 4-5 sliced pears.
Drizzle with caramel sauce.
Notes
If you're unable to find mini naan, use two regular sized naan and adjust the measurements for each accordingly. For example, use 2 tbsp mascarpone cheese, 3 tbsp, 10 pear slices for each regular sized naan.

I followed this recipe for homemade cranberry sauce but you're welcome to use store-bought or leftover cranberry sauce in place of the homemade sauce.