Mint Chocolate Pudding Pie
You guys, this mint chocolate pudding pie is outta this world amazing.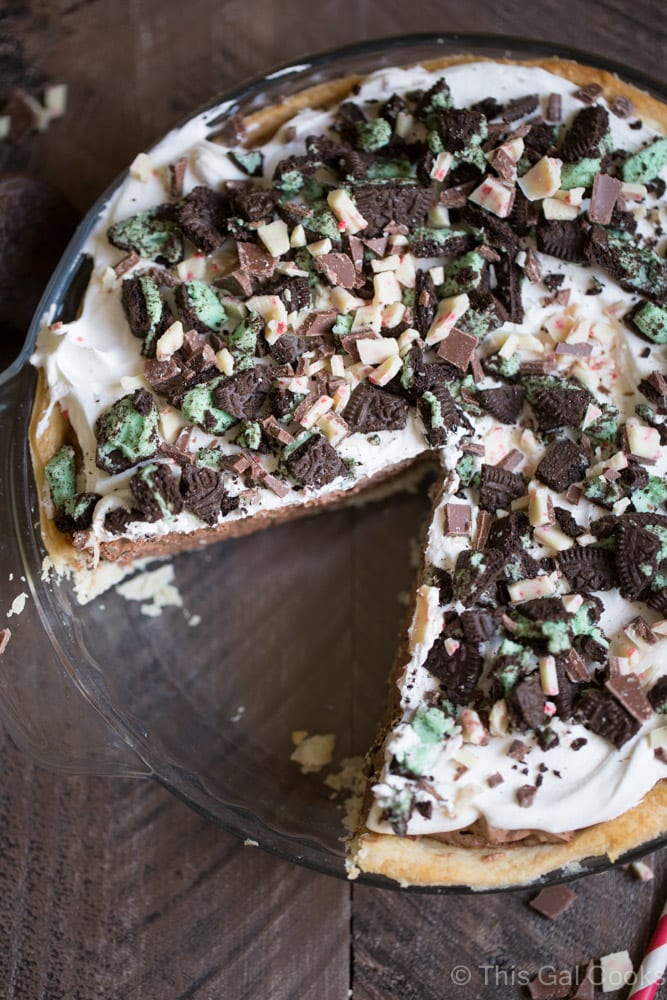 Ken and I devoured it in two days. Two days for two people to devour 8 slices of pie – is that insane or what? At least we didn't eat the entire pie in one sitting.
This creamy, minty, chocolaty pie offers everything you'd expect from a Christmas pudding pie. Silky, smooth, easy to make and bursting with flavors that everyone loves. After I ate a slice, I wanted to eat more. You probably will too because it's that darn good.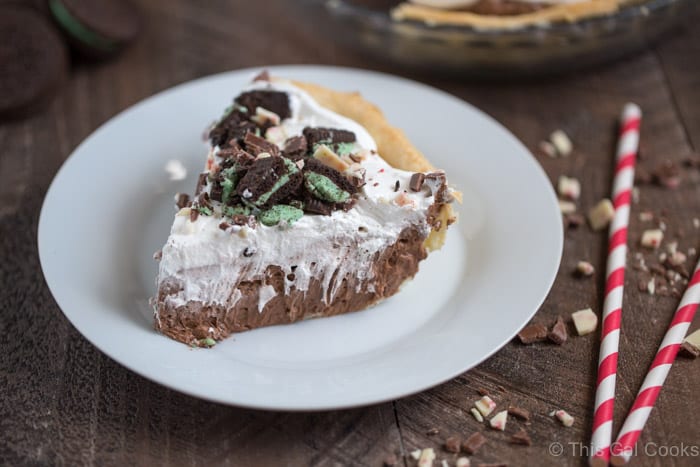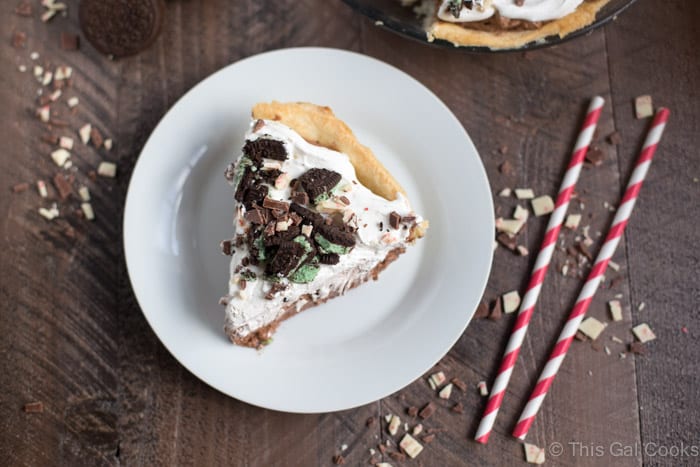 If you're a fan of my other pudding pie recipes, you'll know that pudding pie and I go way back. Waaaaaaay back to when I was a kid. My mom used to make simple chocolate pudding pies for my brother, my dad and I to have for dessert. I loved those pies so much and was delighted each time she made them. After I moved out on my own, I started making the simple chocolate pudding pies that my mom used to make. Now I make extreme versions of those pies, adding cookies, candies, caramel sauce and even fruit to the pies. I like to call these pudding pies my trademark dessert. Even though I eat mostly healthy, whole foods now, there will always be a spot in my heart for pudding pies. ♥︎
I hope you enjoy this mint chocolate pudding pie as much as Ken and I do.
Mint Chocolate Pudding Pie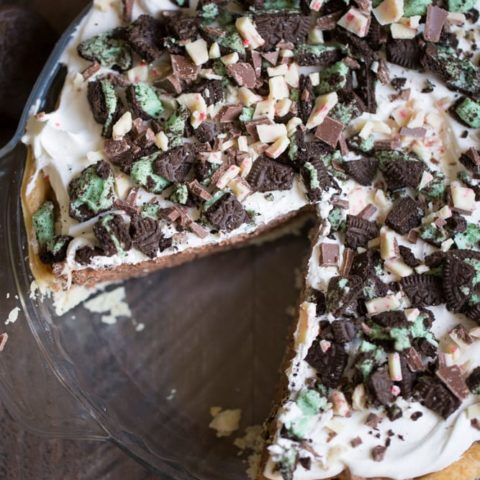 Mint Chocolate Pudding Pie
Yield: 8 servings

Prep Time: 15 minutes

Total Time: 15 minutes
Ingredients
1 9 inch pie crust, prepared according to package directions for unbaked pies. (must be baked and then cooled before use).
1 5.9oz box of instant chocolate pudding
1 8oz container of Cool Whip, thawed and divided
1 1/2 C milk
2 C chopped mint Oreo coolies, divided
1/2 of a Ghirardelli Peppermint Bark bar, chopped (may be substituted with 1/2 C peppermint chips)
Instructions
Whisk together the milk and instant pudding mix.
Mix in half of the Cool Whip and then mix in 1 C of the chopped Oreo cookies.
Pour into the prepared pie crust and spread out with a spatula.
Refrigerate 20-30 minutes or until firm.
Spread the remaining Cool Whip on top of the pie. Sprinkle with the remaining chopped Oreo cookies and the chopped peppermint bark.