Simple Vanilla Bean Buttercream Frosting
You guys. This is like the BEST frosting I've ever made.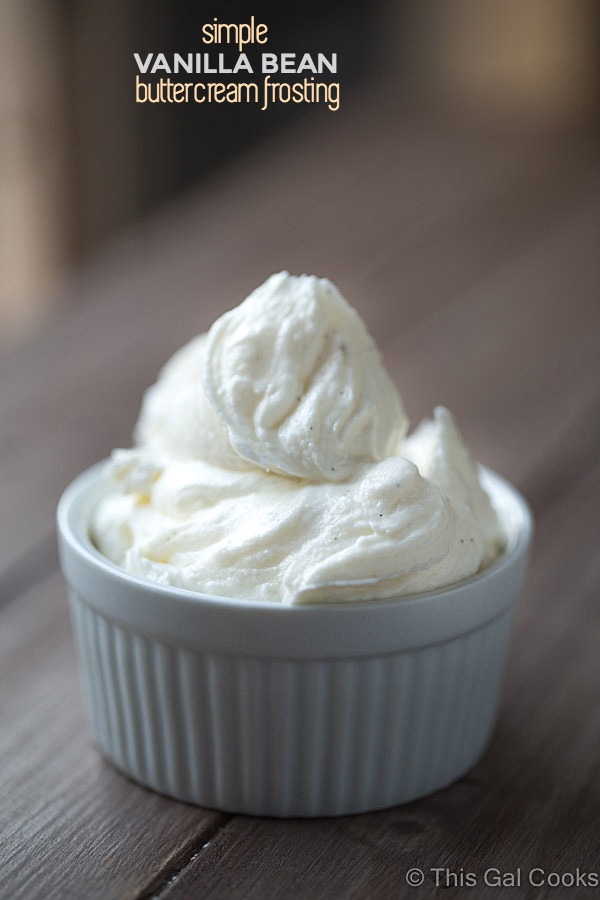 So good that I just had to share it with you.
Initially, I wasn't even going to share this recipe with you. I made it to frost a chocolate cake that I made. But when I tasted this frosting, I was like WHOA. That's some good schtuff. So here we are today, talking frosting and all things sweet. Which is ok with me. It's Thursday. Tomorrow is Halloween and on Halloween, tons of sweet things are enjoyed.
I'm one of those people who can eat frosting with a spoon. Actually, I can eat a lot of things with a spoon. Peanut butter. Cake batter. Brownie batter. Mmm. Tonight I will be dreaming of eating all of these things with a spoon. Sweet dreams, my friends. Sweet dreams.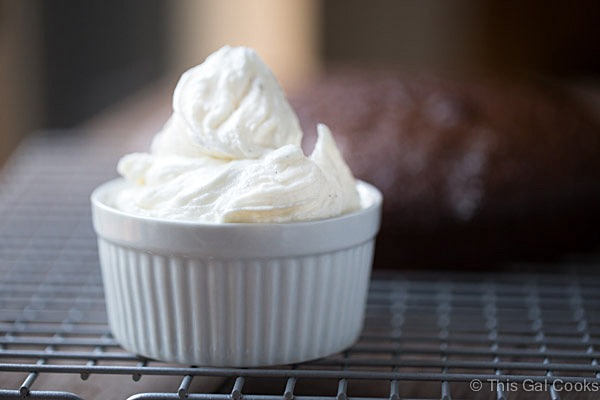 This frosting is probably one of the simplest things you'll ever make. You'll never buy prepackaged frosting again. I haven't bought it in years. For all of you Publix cake fans out there, this tastes very similar to the Publix buttercream frosting.
This recipe makes about 2 1/2 cups of frosting but if you need more, you can easily double the recipe. Store any leftovers in a refrigerator for 3-5 days. Enjoy on other baked goods or simply eat with a spoon. Enjoy the recipe.
Vanilla Bean Buttercream Frosting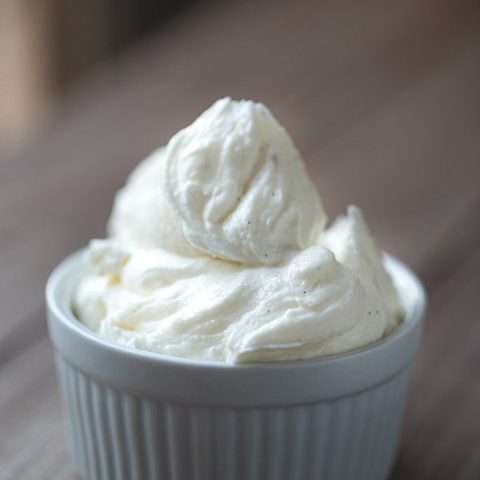 Simple Vanilla Bean Buttercream Frosting
Yield: 2 1/2 Cups

Prep Time: 10 minutes

Total Time: 10 minutes
Ingredients
1/2 C unsalted butter, room temp
1/2 C vegetable shortening
4 C sifted confectioners sugar
2 tbsp half and half
1 vanilla bean
Instructions
Slice the vanilla bean down the middle and then pull apart to open. Scrape the insides from the bean and set aside.
In the bowl of a stand mixer with the flat attachment, beat the butter and shortening until smooth and creamy. Beat in the vanilla bean. Gradually add the confectioners sugar and beat until well incorporated. The mixture will be very thick and dry. Beat in the half and half.
Store any unused frosting in a refrigerator for 3-5 days.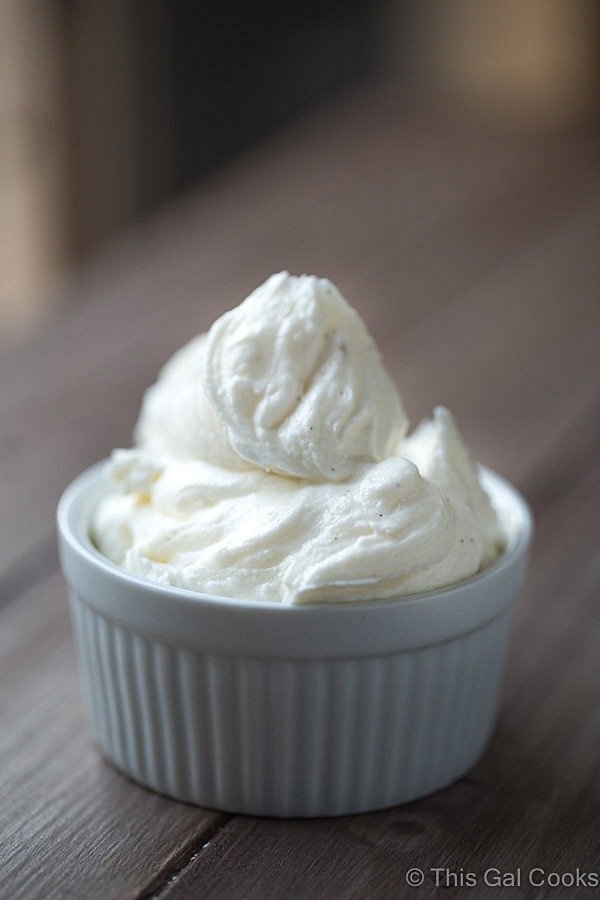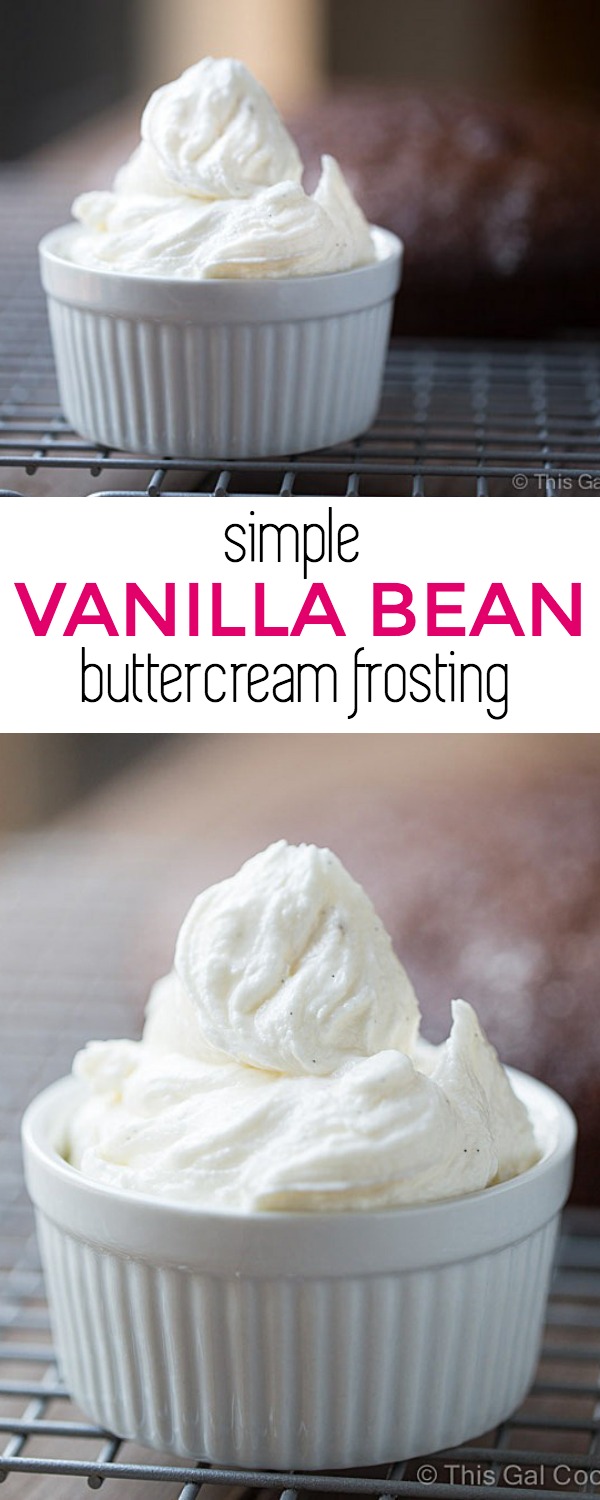 HUNGRY FOR MORE?
Try these recipes made with fun frosting.
Spiced Apple Cupcakes with Maple Marshmallow Frosting from Blahnik Baker.
Orange Cake with Cool Whip Pudding Frosting from Call Me PMc.
Banana Chocolate Chip Cake with Nutella Cream Cheese Frosting from Frugal Foodie Mama.
Pumpkin Spice Cake with Maple Bourbon Frosting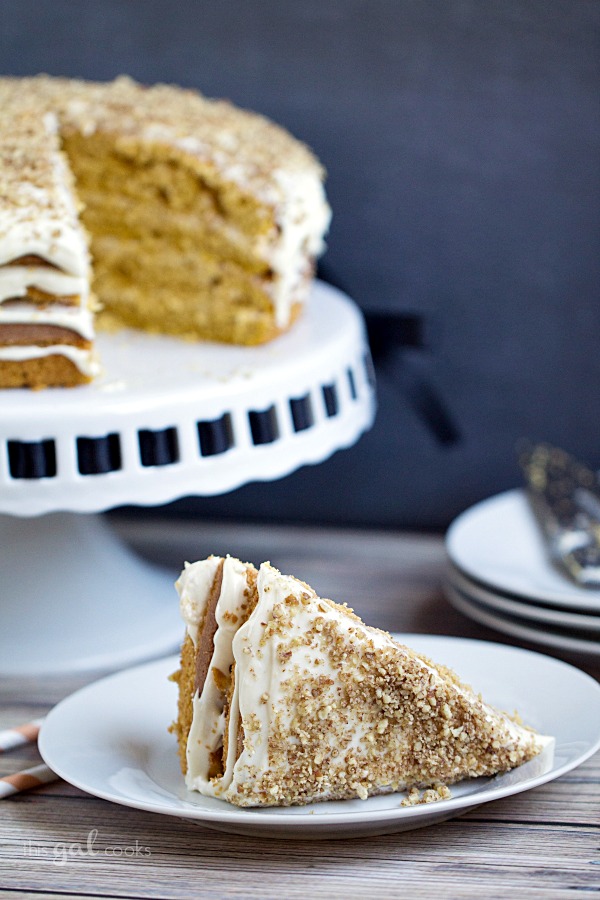 Pumpkin Snickerdoodle Blondies with Nutella Cream Cheese Frosting