Turkey Pan Burgers
Ever have one of those days where you want a homemade burger but you don't have any propane in your propane tank resulting in an unusable grill? Yep. I had one of those days last week. We ran out of propane and haven't made it to the store to get a refill. I had some ground turkey at home and I felt like having a burger for dinner. But I had to make it on the skillet. Skillet burgers aren't always that great, in my opinion. To me, a burger needs to be grilled in order to be perfect. However, I threw together a recipe that made some awesome little turkey pan burgers (haha, get the pun there – panburgers instead of hamburgers) You probably have all of the necessary ingredients on hand to make these tasty little burgers. I will be making them again once we have propane so I can try them on the grill. I know they will taste magnificent grilled! I hope you enjoy this recipe.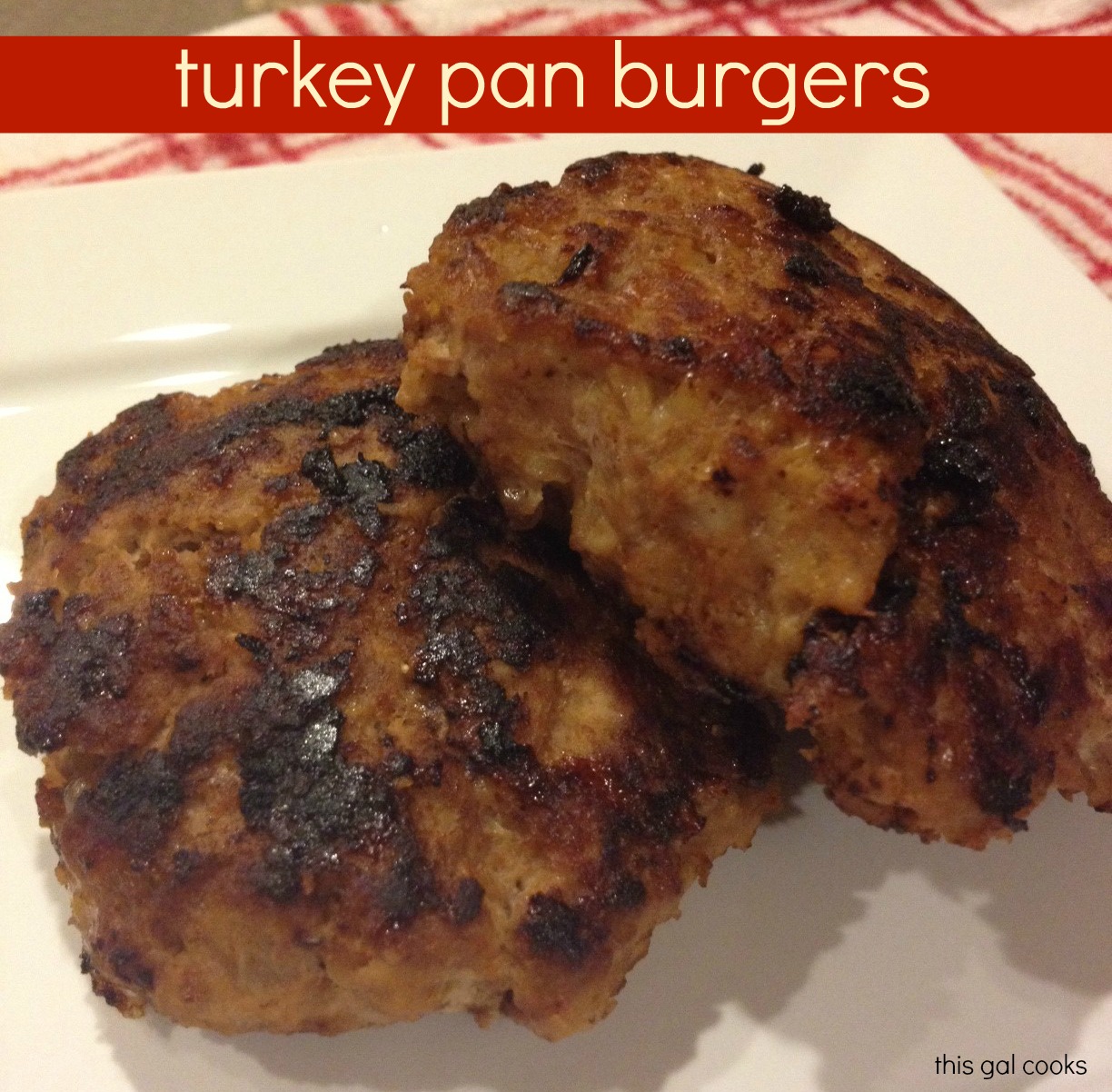 Ingredients
1lb ground turkey
1/3 C ground oats
1/4 C finely chopped onion
1 tbsp ketchup
1/2 tsp seasoned salt
1/2 tbsp Worcestershire sauce
1 tsp garlic powder
2 tbsp parmesean cheese
1 tbsp Olive oil
Directions
1. In a mixing bowl, combine all ingredients and mix well 
2. Form the meat mixture into 4 patties
3. Heat olive oil in a non-stick skillet over medium high heat. Cook the patties for about 5-6 minutes on each side, flipping often to prevent from burning.
Serve on burger buns or eat plain. We ate ours with rice and gravy. They were really good.