Sweet Potato, Ham and Swiss Tart + Vegas
Let's enjoy an easy breakfast that can also be dined on for dinner. Let's enjoy this Sweet Potato, Ham and Swiss Tart.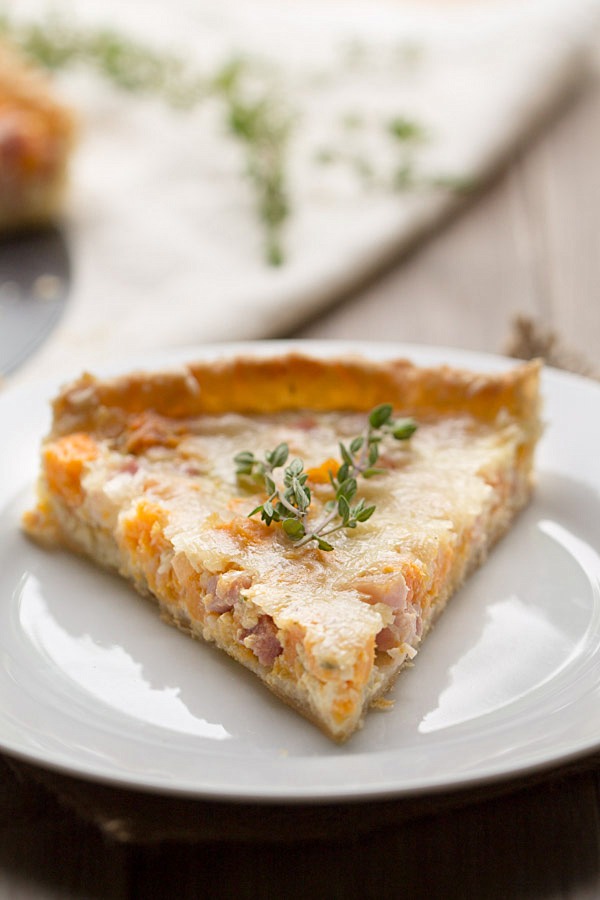 I'm back!
Back from vacation, that is. Last Wednesday Ken and I flew to Vegas for a vacation and learning experience! We flew back on Monday.

Wait, did I say learning experience in the same sentence as Vegas? I sure did. As many of you may or may not know, Ken is an IT professional. Specifically, he's interested in IT security. I've learned so much from him, including how to be more secure while engaging in online activities, including maintaining this blog.
Anywho, we went to a yearly hacking and security conference. It was equally insane and awesome! There were butt loads of incredibly smart people attending this conference. Even though I'm a little shy around huge groups of people (until a beer or two gets inside of me) I had a wonderful time and enjoyed learning from a great group of people.
So what did we do while we weren't at the conference? Eat, sleep and drink. For some reason, I like to sleep a lot while I'm on vacation. And the three hour time difference really got to me. But I adjusted quickly. By Thursday night, Ken and I were up LATE. We walked to a few places and then came back to our hotel for dinner. It was 2am before we knew it, which was 5am "normal" time. What?!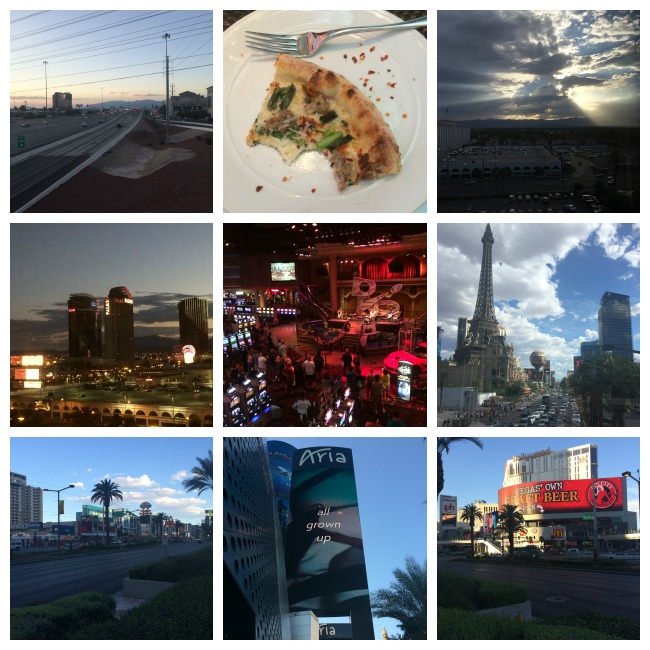 It's true. I usually go to bed by midnight on the weekends. We typically watch TV Friday and Saturday nights and TV watching makes me one tired gal.
We only went to the Vegas Strip once. Our hotel was a couple blocks west of the strip and there was a lot to eat, drink and participate in while there. However, it had been 12 years since I had visited the strip and I knew a lot had changed. I visited a few old time favs, the Bellagio and Paris. But I went to one of the new ones, Aria, and OMG, it was amazing! Modern. Clean. Breathtaking. We dined on the best pizza ever at Wolfgang Puck's and then sipped on beers at Todd English P.U.B. If you're a beer lover, Todd English P.U.B. is for you. Seriously, there were over 20 beers on tap. WIN!
What didn't we do while in Vegas? Gamble. We are not gamblers. I don't find any pleasure in throwing money away on chances. But we had fun watching other people gamble!
Now as much as I enjoyed dining on a ton of great food, I was ready for a home cooked meal when we got back. But alas, I was too darn tired and lazy to cook so I ordered a couple of pizzas for us. However, I would have loved to taken a bite out of this Sweet Potato, Ham and Swiss Tart.
I based the recipe for this tart off of a recipe that I found in the Williams Sonoma Baking Book. Their recipe called for gruyere cheese and regular white potatoes. I wanted to use sweet potatoes.I didn't feel like waiting at the deli counter to pick up some gruyere so I opted for Swiss instead.
You could enjoy this tart for breakfast or dinner. I enjoyed it for both. I baked mine over the weekend and had it for dinner one night and breakfast for the following couple of days. It made for a good and easy breakfast to take along to work. Enjoy the recipe!
Sweet Potato, Ham and Swiss Tart
Sweet Potato, Ham and Swiss Tart
Author: This Gal Cooks
Recipe type: breakfast
Serves: 6
Ingredients
1 9 inch pie crust
1 small sweet potato, diced (approximately 1 C)
¾ C black forest ham, diced
1 tbsp butter
¼ C sweet onion, diced
1 tbsp fresh thyme, chopped
½ C half and half
1 large egg
¼ tsp kosher salt
¼ tsp ground black pepper
⅔ C shredded Swiss cheese
Pinch of nutmeg
1 9 inch tart pan
Instructions
Preheat oven to 375
Blind bake the pie crust for 10 minutes. Remove from the oven and set aside to cool.
Bring a pot of water to a boil and cook the diced sweet potato until tender, about 10 minutes. But check it after about 5 to see how tender it is. You don't want the potatoes to be so mushy that they fall apart.
In a skillet, melt the butter over medium heat. Add the onion and thyme and saute until the onion is tender, about 5 minutes. Add the cooked sweet potatoes and stir to coat. Remove from heat and mix in the ham. Pour into the bottom of the cooled crust and top with the Swiss cheese.
Whisk together the half and half, egg, pepper, salt and nutmeg. Pour the mixture over the potato mixture and allow to spread out. Press down the mixture with a fork.
Bake at 375 for 15 minutes. Cool for 15 minutes before serving.
Nutrition Information
Serving size: 1 slice