Super Simple Beef Ricotta Pasta
Oh hi. I made a super simple beef ricotta pasta for you. I think you're gonna love it because it's incredibly delicious and ready to devour in under 30 minutes.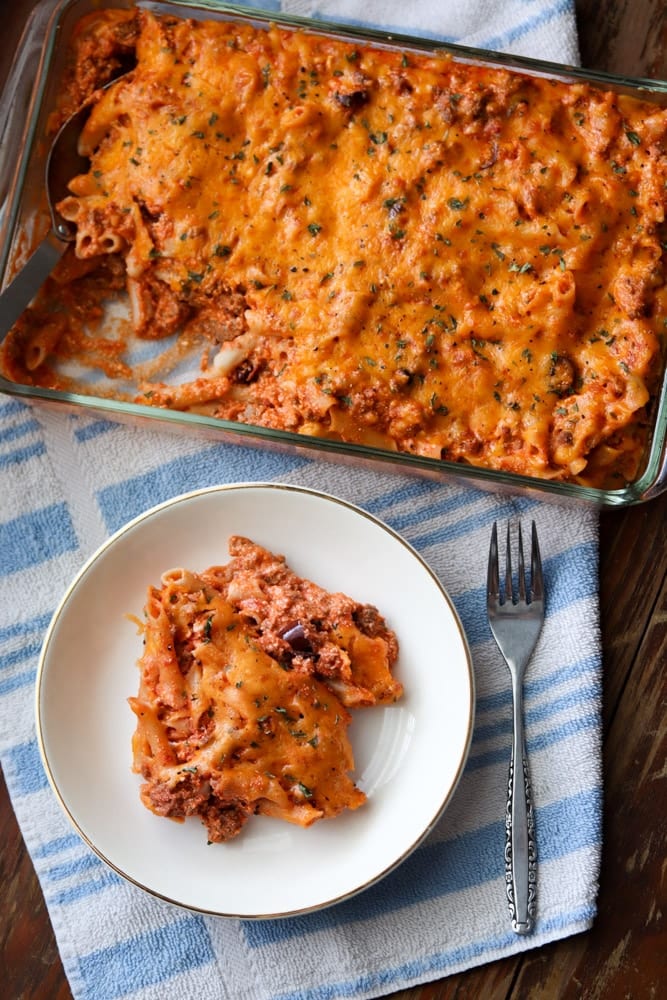 You only need 6 simple ingredients for this recipe – pasta, ground beef, your favorite pasta sauce (my slow cooker spaghetti sauce works great), ricotta cheese, olives, and cheddar cheese. You can jump behind a recipe like this, right?
First time I made this recipe I was like I NEED TO CLEAN OUT MY FRIDGE AND PANTRY! So I found all of the above mentioned things in my fridge and pantry. No doubt I could whip together a delicious recipe with said things.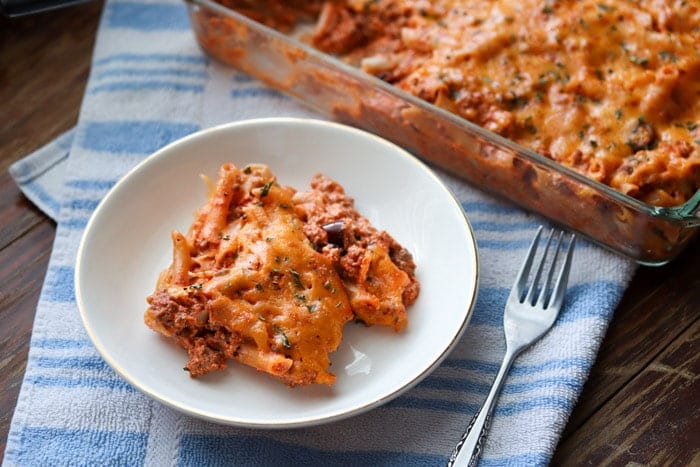 Woot there it is. I made that recipe right up there – super simple beef ricotta pasta. You may think it's a weird combo. Who the heck eats kalamata olives with cheddar cheese? This gal right here does and I know you will too because you're going to try this recipe for dinner tonight, right?
And then you'll eat it for dinner tomorrow night too because a big ol' 12×8 pan makes for a giant amount of beef ricotta bake. No complaints here, no complaints with you either, right?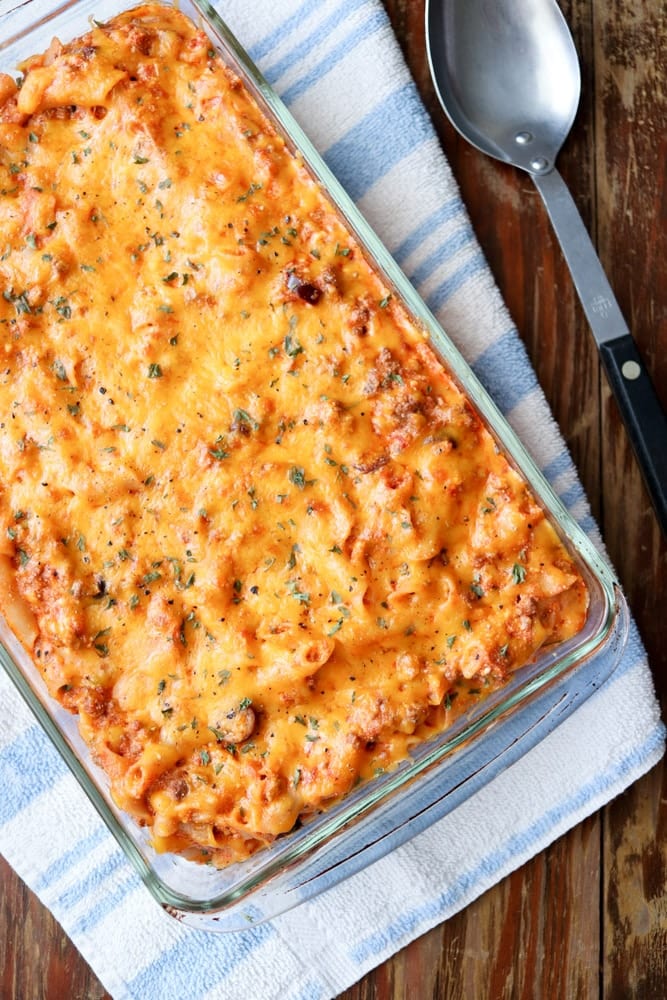 Super Simple Beef Ricotta Pasta
Super Simple Beef Ricotta Pasta
Author: This Gal Cooks
Recipe type: Main Dishes
Serves: 6-8 servings
Ingredients
8oz gluten free penne pasta or regular penne pasta
1lb lean ground beef
16oz of pasta sauce (use my slow cooker spaghetti sauce or your favorite jarred sauce)
1½ C whole milk ricotta cheese
½ C sliced kalamata olives
½ C shredded cheddar cheese
Instructions
Cook the pasta according to package directions. Drain and set aside.
Cook the ground beef in a large pot or skillet. Mix in the pasta sauce, ricotta cheese and olives. Pour into a 12x8x2 baking dish (or any equivalent sized dish) and sprinkle with cheddar cheese.
Broil for 5 minutes or until the cheddar cheese is melted.