Strawberry Cookies and Cream Kefir Shake
This shop has been compensated by #CollectiveBias, Inc. and its advertiser. All opinions are mine alone.
Let's celebrate the end of school with a tasty Strawberry Cookies and Cream Kefir Shake.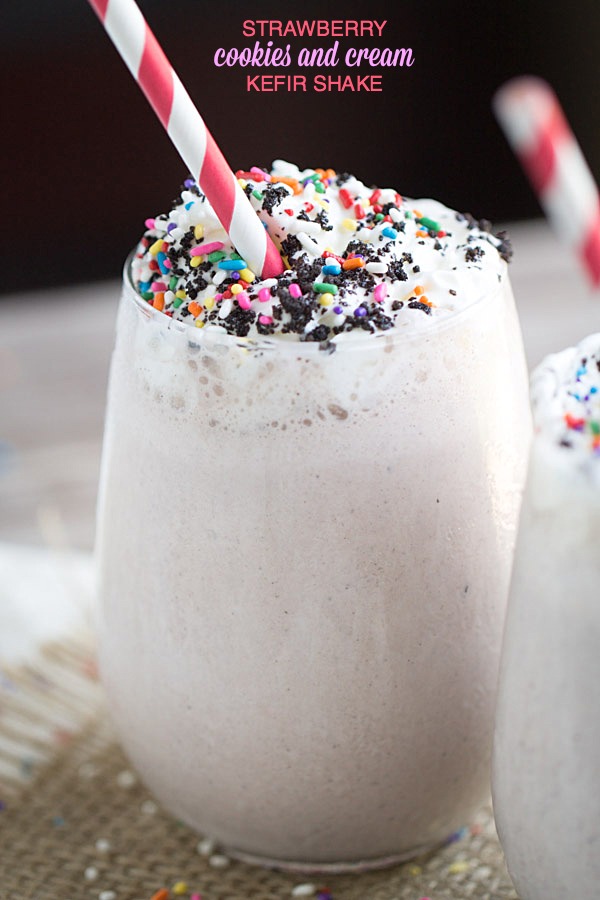 Today is the very last day of school for me.
Tonight, along with my class group, I will present my client with the marketing packet that we created for them and then I will be done with school. I will be a graduate of a bachelors degree in Organizational Management. Oh the relief I will feel to not have to worry about school work anymore.
A while back I mentioned that I was accepted into an MBA program. I've decided to put that on hold. The cost of attendance is astronomical and I think I wanted to do the program for all the wrong reasons. Distinction. Being able to add MBA to the end of my name when I sign my signature. Those aren't great reasons to pursue and MBA and they do not justify  going into debt close to $30k. To some people, those reasons probably justify the cost well enough. But for me, they do not.
I'm ready to pursue my career, to begin my career. I don't quite understand it but having that degree makes me feel like I've reached a new beginning. I've been working in the business field for nearly 14 years and for a good chunk of that time, I was also pursuing my degree. But now that I am finished with school,  I feel like I'm ready to totally jump into the business world and devote the time and commitment to my job that I never totally put forth before. Working full time and, at times, taking on a full-time course load can really wear a gal down.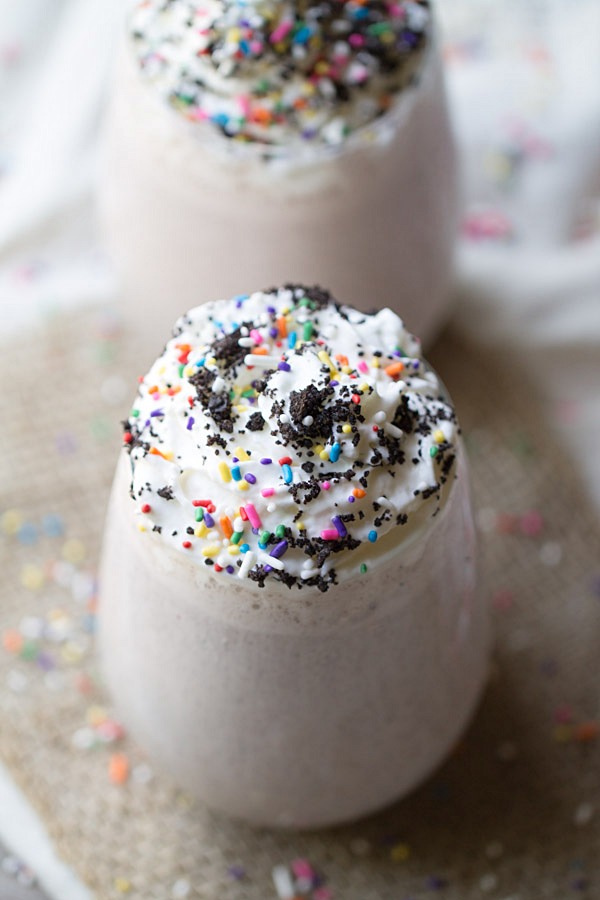 So cheers to a new beginning and cue the Strawberry Cookies and Cream Kefir Shake celebration time.
This shake, it's pretty freaking amazing. I wouldn't call it a healthy shake but I would call it a healthier shake. It's not low fat nor is it sugar free but it's full of probiotics, thanks to Lifeway Kefir Low Fat Cultured Milk Smoothies. I picked up a 32oz bottle of the strawberry flavored Lifeway Kefir Smoothie from the dairy section at my local Winn Dixie. Being the food blogger that I am, I pondered what #KefirCreations I would make with this. Of course, I could just drink it as is, because it tastes pretty darn good, but I wanted to make something with it.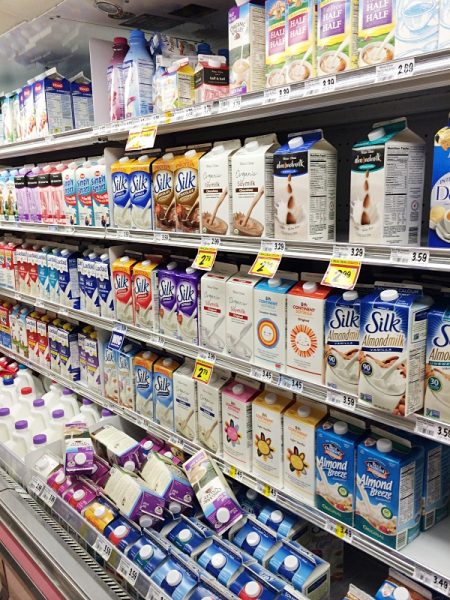 Somehow a package of Oreo cookies made it into my basket as I was shopping. Ultimately, some of those Oreo cookies made it into the shake that I'm sharing with you today. So did some vanilla ice cream and a little of the Lifeway Strawberry Kefir Smoothie. I threw all of those things into my blender, poured into two glasses and then topped with whipped cream, crushed Oreos and SPRINKLES. Then I went to town. So did Ken. I think he liked it. I think you will too. Enjoy the recipe and get a coupon for Lifeway Kefir here.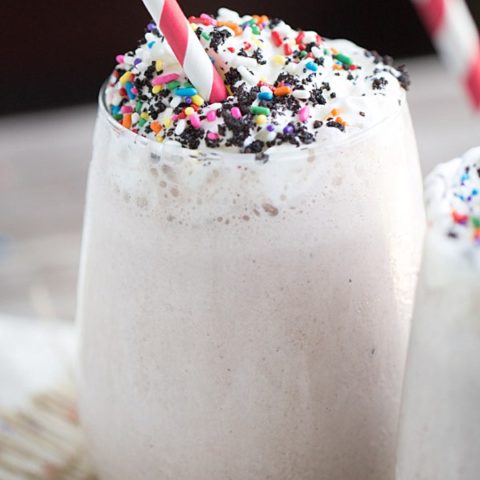 Strawberry Cookies and Cream Kefir Shake
Yield: 2

Prep Time: 5 minutes

Total Time: 5 minutes
Ingredients
3 C vanilla ice cream
1 1/2 C Lifeway Strawberry Kefir Smoothie (use less if you want a thicker shake)
2 - 3 whole frozen strawberries
5 Oreo cookies
Whipped Cream
Crushed Oreos
Sprinkles
Instructions
Place the vanilla ice cream, Lifeway Kefir Smoothie, frozen strawberries and 5 Oreo cookies into a blender. Blend until smooth.
Pour into two 10oz glasses and top with whipped cream, crushed Oreos and sprinkles, if desired.
Notes
serving size is approximate