Spiked Recipe Challenge: Chocolate Liquor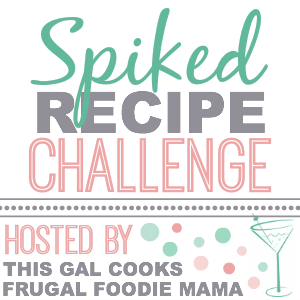 Hello all and welcome to February!  And to the very first Spiked! Recipe Challenge of 2014!  It is a new year so we decided it was time that Spiked! sported a spiffy new look.  How do you all like the new button? Yeah, I'm a lover of cooking and baking and making graphics! I made this in two different colors and we decided that we just loved this color scheme. We hope you like it too.
So who is excited for Spiked!?
I know I am because this month's boozy ingredient is…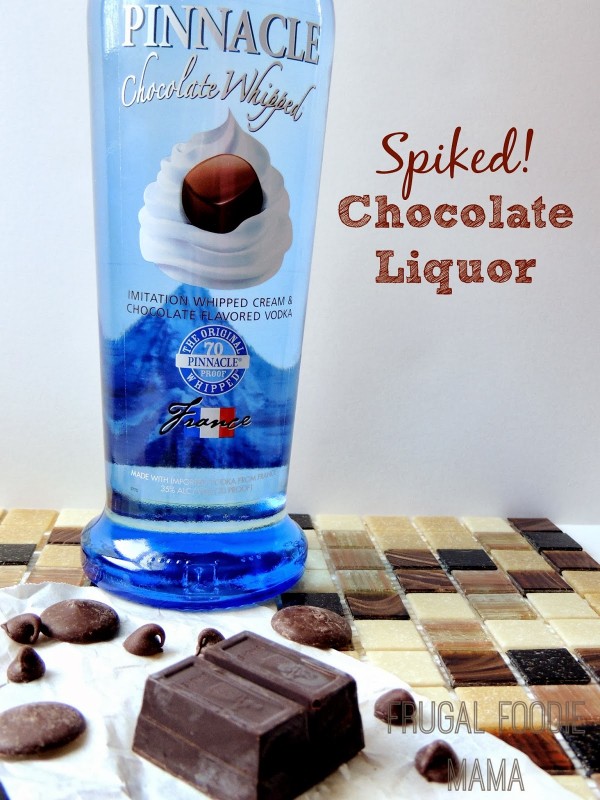 Who is as excited about this month's ingredient as I am? Chocolate liquor, I know I'm going to have some fun with this! It only seemed appropriate to go with Chocolate Liquor with Valentine's Day just around the corner. And it can be any liquor as long as it is chocolate, folks. Carrie's going with a yummy Whipped Chocolate vodka. I'm not sure what I'm going to use yet. But feel free to go with a creamy Godiva or another chocolate liquor.
On to the rules
Carrie and I would like for you to follow us via one of our many social media outlets.  Your choice: Bloglovin, RSS feed, Twitter, Facebook, Pinterest, Google+… you get the idea.  Plus, following us both will keep you in the loop about upcoming dates for the challenges, announcements of winners, and so on.
Follow me here
You need to sign up by adding a link to your blog's home page in the linky at the end of this post.  Be sure to include your email address when adding your link- this is how we will email you all updates and reminders for the contest! Sign-ups will end on February 8, 2013.
You must have the Spiked! button in your recipe post to be considered as an entrant.  It would also be SUPER awesome if you included the button on your sidebar, but it is not a requirement to win.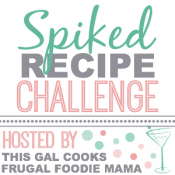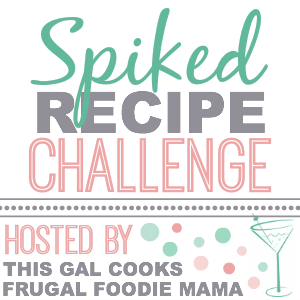 Just copy and paste me into your post
The recipe you submit MUST BE YOUR OWN.  You can be inspired by another's recipe (and please include a link back somewhere in your post to that original recipe), but you must make that recipe your own in some way.
You may only submit ONE RECIPE.
The recipe must feature the beverage of choice.  This month's Spiked! ingredient is chocolate liquor.  Your recipe can be anything BUT a drink recipe.  You must cook or bake with the Spiked! ingredient.
You must link up your Chocolate Liquor recipe when the linky goes live on February 15th, 2014 to be considered for judging.  The linky will remain open for just two days.  No entries will be accepted past that date.
All recipes will be judged by myself and Carrie from Frugal Foodie Mama.  The winner will be announced one week after the entry linky has closed and will be emailed as well as announced on each of our blogs.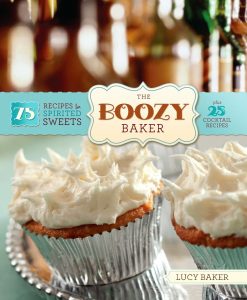 (Winner will have a choice between the paperback or Kindle version via Amazon.)
Spread the word!  You must tweet, Facebook, pin, Google+, Instagram about the Spiked! Chocolate Liquor Recipe Challenge with a link to this post included in order to qualify to win.  (There's a Pin It button above & social media share buttons at the end of this post to make it easy! :) )
To see past winners from the 2013 Spiked! Recipe Challenges, visit Carrie's Spiked! Recipe Challenge page.
Carrie and I are looking forward to seeing what tasty Chocolate Liquor creations you all come up with!