Crockpot Chicken Enchilada Rice Bowls
Why  spend a lot of time making dinner when you're busy with other things? These Crockpot Chicken Enchilada Rice Bowls are easy to make, packed with flavor and they're healthy!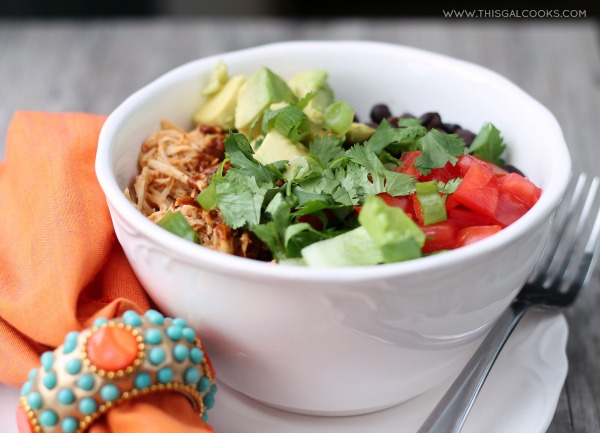 There's no doubt about it, I'm a pretty busy gal. Between working, blogging, cooking, baking and all of the other things that come with life, I don't always have the time to prepare an elaborate meal that takes a lot of time and dishes to prepare. Luckily, I have a crockpot that  fills in as my assistant on occasion.
It had been a while since I used my slow cooker. It was feeling neglected, I was feeling pretty busy and burnt out on cooking (gasp, yes, even I get burnt out on cooking) so our situations were pretty much a perfect match for some collaboration. I needed to come up with an American Craft Beer recipe for this month's Spiked! Recipe Challenge so I decided to make an enchilada type recipe that was infused with beer. Slow cooker. Beer. Food. YES!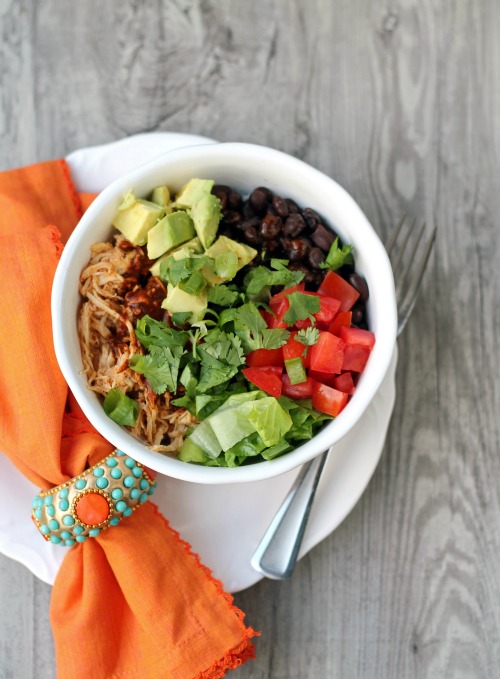 You know what else there's no doubt about? My love of good craft beers. IPAs, wheat beers, pecan beers…you get the idea. There's a lot of variety and I love a lot of them. A few of my favorite craft beers include Clown Shoes Genghis Pecan,  Flying Fish Wild Rice IPA,  Leinenkugels Berry Weiss, Harpoon IPA and of course, Harpoon UFO Wheat Beer.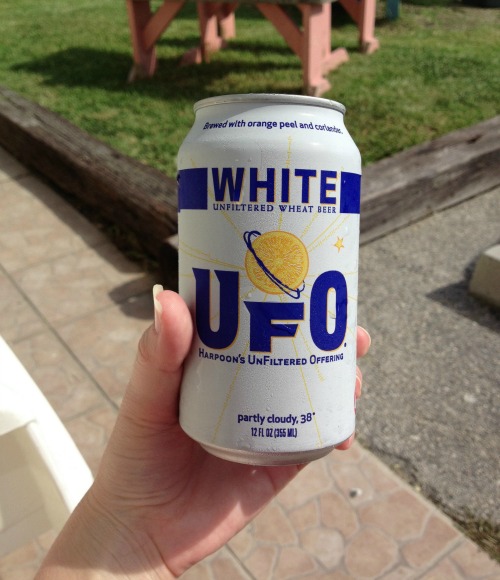 I absolutely love this beer. It's fabulously refreshing. I actually really enjoy the Harpoon brand. Everything I've tried from them has been very good, with the exception of their Summer Ale but that's probably because I am not really a fan of summer beers. Anywho, let's get onto this recipe.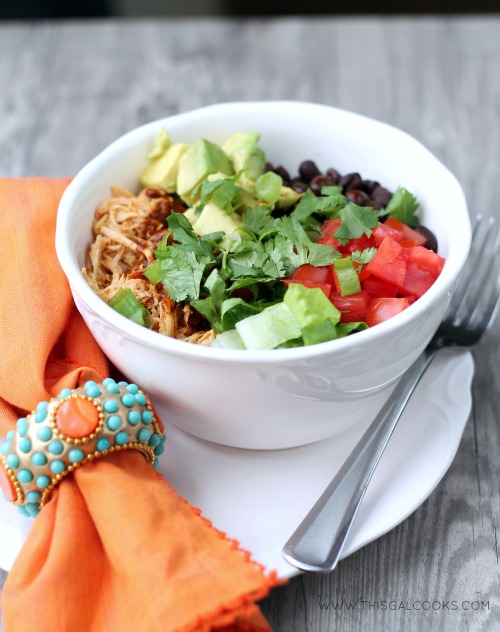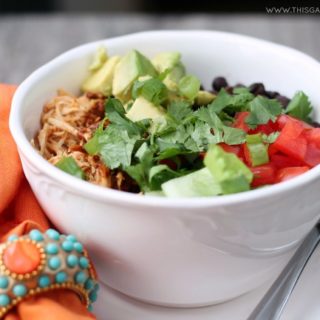 Crockpot Chicken Enchilada Rice Bowls
Yield: 6 servings

Prep Time: 20 minutes

Cook Time: 5 hours

Total Time: 5 hours 20 minutes
Ingredients
2 lbs boneless, skinless chicken breast
1 10oz can red enchilada sauce
1 4oz can diced chilis
1 C UFO Wheat Beer (reserve what you have left in the can for future use)
3/4 C uncooked white rice (I used basmati)
1 15oz can black bean, rinsed and drained
Various toppings of your choice. I used lettuce, tomato, avocado, green onion and cilantro
For the Sauce:
2 C of the juices from the crock pot, strained (I only had 1 1/2 C left so I added 1 C of the reserved beer to the mix)
2 tbsp vegetable oil
4 tbsp chili powder
1/2 tsp garlic powder
1/2 tsp salt
1/4 tsp cumin
2 tbsp all purpose flour
Instructions
Spray your crockpot with cooking spray. Place the chicken in the slow cooker.
Mix together the enchilada sauce, beer and diced green chilis. Pour over the chicken. Cover the crockpot and cook on low for 5 hours.
Remove the chicken from the crockpot Shred. Place about 3/4 C of the juice from the crockpot in with the chicken and mix well. Reserve the remaining juices.
Cook the rice in a rice cooker according to rice cooker instructions.
Heat up the beans in your microwave.
Meanwhile, make the sauce. In a sauce pan over medium heat, whisk together the flour and oil. Stir in the cumin, chili powder, garlic powder and salt.Gradually add the juices from the crockpot and the beer.Whisk to remove the lumps and then reduce heat and simmer until thickened.
Assemble your rice bowls by putting rice in the bottom of the bowl, top with some enchilada sauce, then top with chicken, beans, more enchilada sauce and your choice of toppings.
Notes
For the sauce, you can either use another 10oz can of enchilada sauce or you can make your own using the ingredients that I list in the recipe.
Sauce recipe adapted from Gimme Some Oven

Cooking time will depend on the size of your slow cooker and how hot your slow cooker gets. I use a 3.5 quart Cuisnart slow cooker and it takes 4-5 hours to cook chicken breasts.
This recipe is part of the Spiked! Recipe Challenge. This is my submission for the contest. Of course, since I'm a host, I can't win. But I hope you will join us between 7/15 and 7/17 so you can check out the other creative American Craft Beer infused recipe!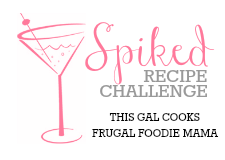 A few more recipes you may enjoy: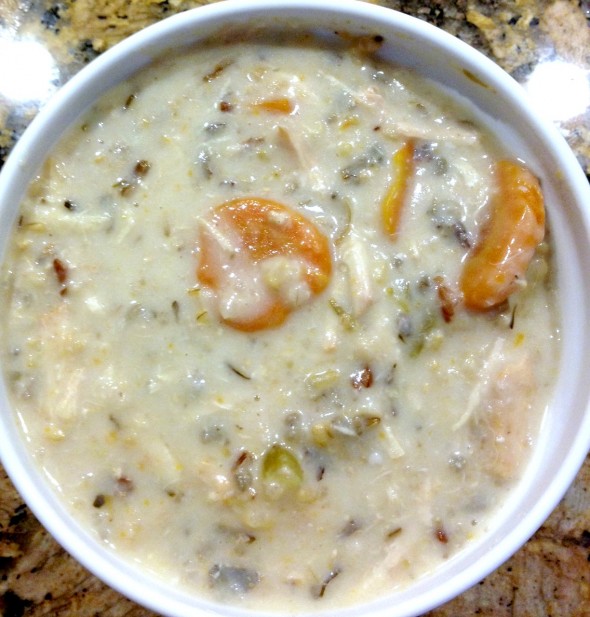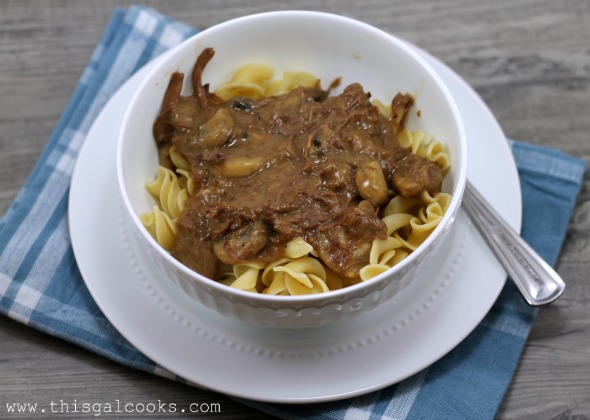 I often link up to these parties.