Zesty Flatbread Melt
Do you ever throw together a quick, simple meal that ends up being extremely delicious? I did that the other night with some leftovers, some cheese, some chipotle ranch dressing and a piece of flatbread that I had.  The leftovers that I had were pretty minimal; corn and black beans. I stuffed them in the flatbread with some cheese and the chipotle ranch dressing and let the concoction heat up on a saute pan. Today I decided to recreate the recipe to include chicken.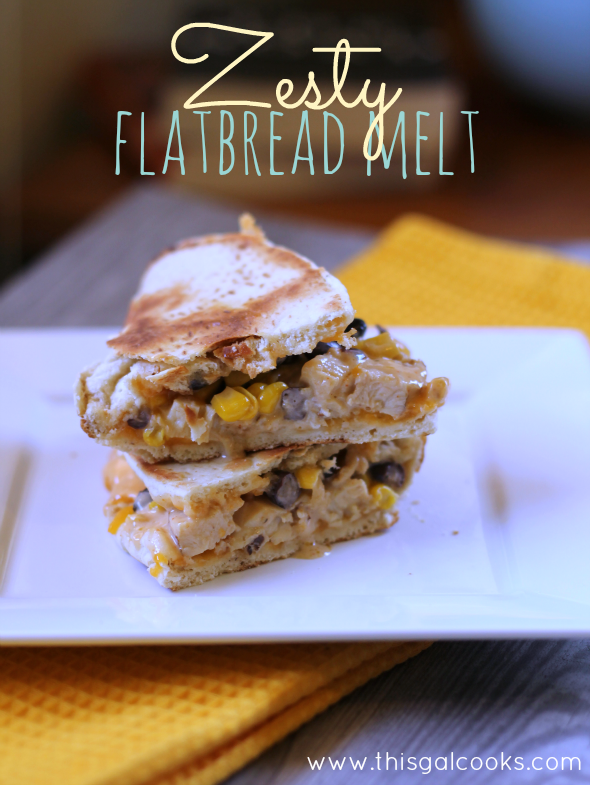 Zesty Flatbread Melt
The addition of chicken was a good choice. It made this little sandwich taste even better! You can easily make this sandwich at your home using the ingredients I used or subbing your own. Either way, it will only take you about 5 minutes to prepare this. I hope you enjoy this recipe!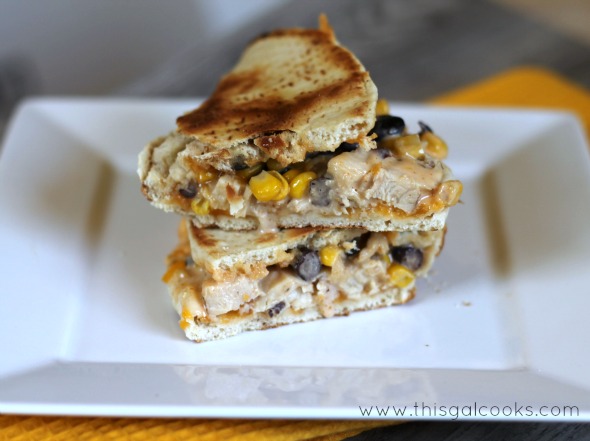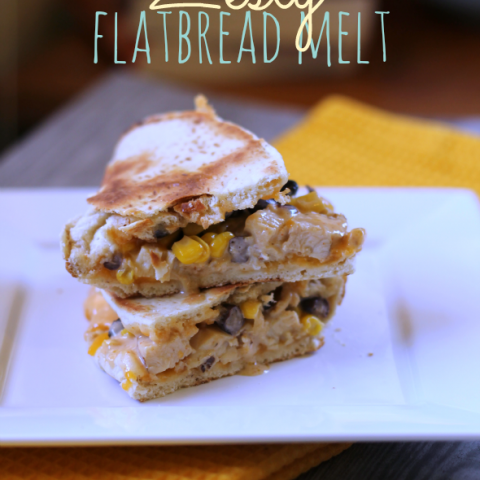 Recipe: Zesty Flatbread Melt
Yield: 1 serving
Prep Time: 5 minutes
Cook Time: 5 minutes
Total Time: 10 minutes
Ingredients
1 flatbread
Grilled chicken (I used Purdue short cuts grilled chicken)
Corn
Black Beans
Chipotle Ranch Dressing
Shredded Cheddar Cheese
Instructions
Heat a saute pan to medium heat. Spray with cooking spray.
Soften the flatbread in the microwave for about 10 seconds and then place it on the heated saute pan.
Top the flatbread with shredded cheddar cheese and spread the cheese to cover the flatbread.
Top with corn, black beans, chicken and chipotle ranch dressing. Allow the cheese to melt and then fold over the flatbread.
Remove the sandwich from the saute pan and half.
A couple more sandwiches that you may enjoy: