Recipe: Oh So Lemon Bars
Oh how I love lemon. If you read last week's Favorite Finds post or if you're following along on Facebook, you probably already know this. But in case you don't already know this, let me reiterate. I truly love lemon flavored cakes and drinks. I've always enjoyed sour and tart treats. When I was a kid, I loved to eat SweetTarts, War Heads and chew on Tear Jerkers gum. There's just something satisfying about sour/tart flavors. Which brings me back to lemons. Have you ever had lemon cake or lemon cookies? Those are two of my favorite treats. I also enjoy munching on a slice of lemon pound cake from time to time as well. And lemon poppy-seed muffins? Yes, I could eat an entire batch of those. Which reminds me, I need to make some lemon poppy-seed muffins one day.
The past few days I was craving lemon sweets so I pondered what I would make. I thought about making lemon cupcakes with lemon butter cream frosting or a lemon cheesecake. But I had just made cheesecake the other day and I didn't really want to have cupcakes. So I got out my Better Homes and Gardens New Cookbook and searched for lemon recipes. I came across a recipe for Lemon Bars. The recipe seemed simple enough so it was the winner in my quest to bake a lemon sweet treat. These little bars are delish! I hope you enjoy this recipe. Oh yea, and let me know what you think of the recipe plugin that I am using. Do you like the format of the recipes like this or do you like my previous method better? Leave a comment and let me know!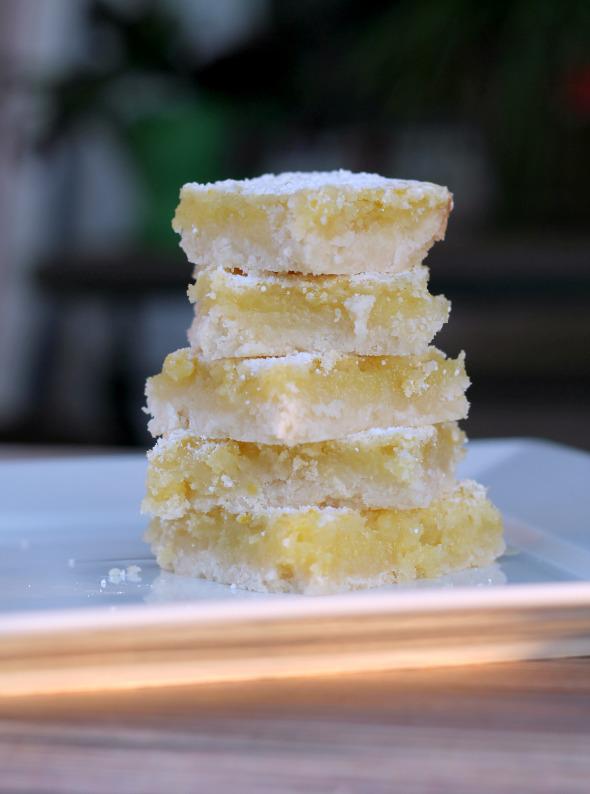 Oh So Lemon Bars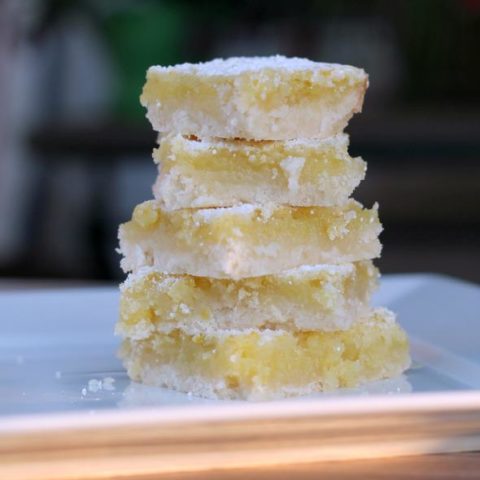 Recipe: Oh So Lemon Bars
Yield: 9

Prep Time: 10 minutes

Cook Time: 18 minutes

Total Time: 28 minutes
Ingredients
1/3 C butter, softened
1/4 C white sugar
1 C all purpose flour
2 eggs, room temp
3/4 C granulated sugar
2 tbsp all purpose flour
2 tsp lemon zest
3 tbsp lemon juice
1/4 tsp baking powder
powdered sugar for sprinkling
Instructions
In a stand up mixer, using the flat attachment, beat the butter on speed 4 for 30 seconds. Add 1/4 C sugar and beat until combined.
Add 1 C flour and beat until the mixture is crumb-like.
Press the flour mixture into an ungreased 8x8 baking dish and bake at 350 for 15-18 minutes or until the edges are slightly browned.
While the crust is baking, in a mixing bowl, combine the eggs, 3/4 C sugar, lemon zest, lemon juice, 2 tbsp flour and baking powder. Using a hand mixer, beat until the mixture is smooth and well combined.
Pour the mixture over the finished crust.
Bake at 350 for 20 minutes or until edges are lightly browned.
Cool on a wire rack. Once cooled, sprinkle with powdered sugar, if desired.
Notes
Adapted from Better Home and Gardens New Cookbook, 1996