Recipe: 100% Whole Wheat Bread
It's been a while since I posted a bread recipe so I figured now's a good a time as any to post a bread recipe. What time isn't a good time to post a bread recipe?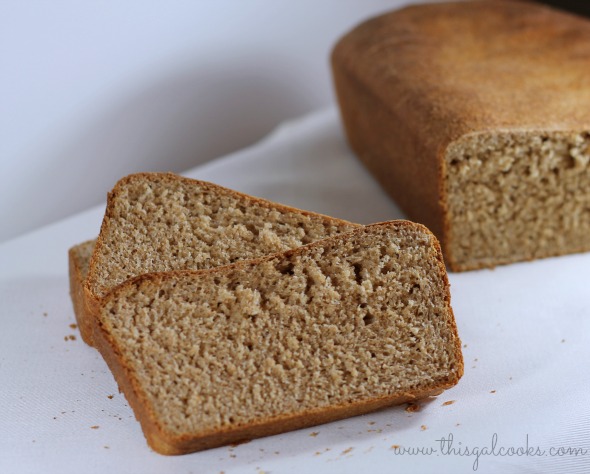 You may know that a few months ago, I finally purchased a Kitchenaid stand up mixer. The main purpose of purchasing the mixer was because I wanted to start making my own breads and pizza dough without the burden of hand kneading. Call me lazy but if I can get out of using up time and energy on kneading, then I surely will!  I've experimented with a couple of different bread recipes, a few of them you will find below. But today I am sharing a 100% whole wheat bread recipe that I got from my Kitchenaid mixer cookbook. The bread tasted pretty good but it was rather dense, a common problem that I've heard many have when baking whole wheat bread. I shall experiment again someday. In the meantime, I hope you enjoy this recipe.
100% Whole Wheat Bread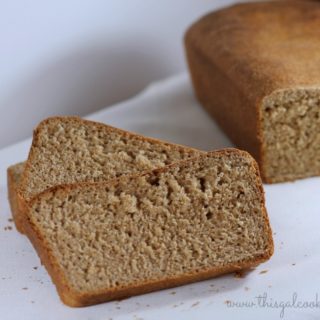 Recipe: 100% Whole Wheat Bread
Yield: 12

Prep Time: 3 hours

Cook Time: 30 minutes

Total Time: 3 hours 30 minutes

Recipe Adapted from Kitchenaid
Ingredients
2 C warm water (115 degrees)
5-6 C whole wheat flour
1/2 + 1 tbsp brown sugar
1/3 C vegetable oil
2 tsp salt
2 packages of dry active yeast
3/4 C dry milk
Instructions
In the bowl of a stand up mixer, dissolve 1 tbsp brown sugar and the yeast in the warm water. Allow the mixture to become foamy.
Meanwhile, combine 4 C of the flour, 1/2 C brown sugar, the powdered milk and the salt. Add it to the yeast mixture and mix together with the flat attachment of the mixer.Add the vegetable and beat for 30 seconds.
Remove the flat attachment and attach the dough hook. Knead on speed 2 for 8/10 minutes. Add more flour until the dough is elastic in consistency and isn't sticking to the sides of the bowl.
Place the dough ball in an oiled bowl and move it around in the bowl until it is coated with the oil.
Cover and let rise for 1-2 hours or until double in size.
Punch down the dough and then divide it in half. Shape each half into a loaf.
Place each half into greased loaf pans. Cover and then let rise until double in size.
Bake at 350 for 30-40 minutes or until golden brown on top.
A few other bread recipes that you may enjoy: