Pumpkin Hummus with Sage + Cranberries
Happy Tuesday. Happy unofficial end of summer. Happy first day of pumpkin recipe sharing season.
I was waiting for the unofficial last weekend of summer to pass before I shared a pumpkin recipe. Of course, I have been participating in pumpkin recipe eating and pumpkin beer drinking since the end of July but can we keep that between you and I?
In addition to shopping, grilling, cleaning my house and beer consumption, I made two soon-to-be-shared pumpkin recipes over the weekend – vegan pumpkin spice coffee creamer and vegan pumpkin cream sauce. The pumpkin hummus I'm sharing with you today, well I made it 3 weeks ago. Yeah, I made it in August. I was preparing for pumpkin season early because I love fall and because I know people start looking for pumpkin recipes come early September.
Hey do you remember what I said on Thursday about reducing waste and using items I have in my pantry instead of buying groceries all the time? My goal is to stop the food waste and save money. I'm happy to report that I've only gone to the grocery store once since Thursday! This is a HUGE deal and a great accomplishment because I usually go to the grocery store at least twice during the weekend. I'm going to try to avoid the grocery store this week and only go once this weekend. I hope I can do it. I know I can do it.
Pumpkin Hummus
Things I like about this pumpkin hummus:
it's easy to make.
it's vegan.
it has dried cranberries and sage in it.
it's topped with more sage and some pine nuts, too.
it can be made in a blender or food processor.
139 calories per 1/4 C serving
use it on sandwiches, as a dip, on a fall themed hummus toast.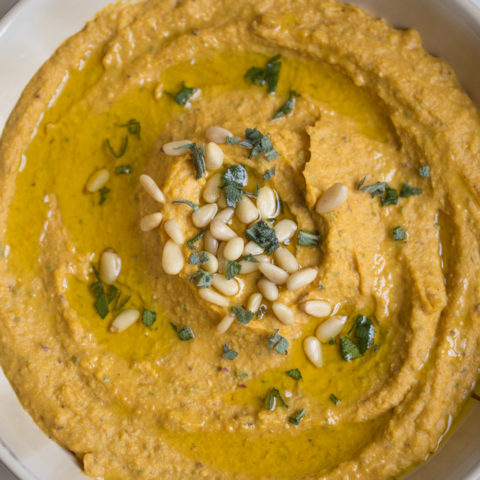 Pumpkin Hummus with Sage + Cranberries
Yield: 2.5 C

Prep Time: 10 minutes

Total Time: 10 minutes
Ingredients
1/4 C dried cranberries
Water
2 small bunches of fresh sage, stems removed (about 1/4 C)
1 15oz can chickpeas, drained and rinsed
1 clove garlic
1 C canned pumpkin purée
1/4 C tahini paste
1 tsp ground chipotle powder
2 tbsp pine nuts
1 tbsp extra virgin olive oil
1 tbsp maple syrup
Salt to taste (optional)
Pine nuts, olive oil and chopped sage for garnish (optional)
Instructions
Soak the cranberries in the water to soften. Drain and place in a food processor.
Place sage, chickpeas, garlic, pumpkin, tahini, ground chipotle powder, pine nuts, evoo and maple syrup in a food processor or blender. Pulsate until smooth. Mix in salt to taste, if desired. Place in a serving bowl and garnish with pine nuts and chopped sage and drizzle with a little olive oil.
Notes
nutrition information is approximate. Use of garnishments will alter nutrition information.
Nutrition Information:

Amount Per Serving: Calories: 139 Total Fat: 7g Saturated Fat: 1g Trans Fat: 0g Unsaturated Fat: 2g Cholesterol: 0mg Sodium: 55mg Carbohydrates: 16g Fiber: 5g Sugar: 4g Protein: 4g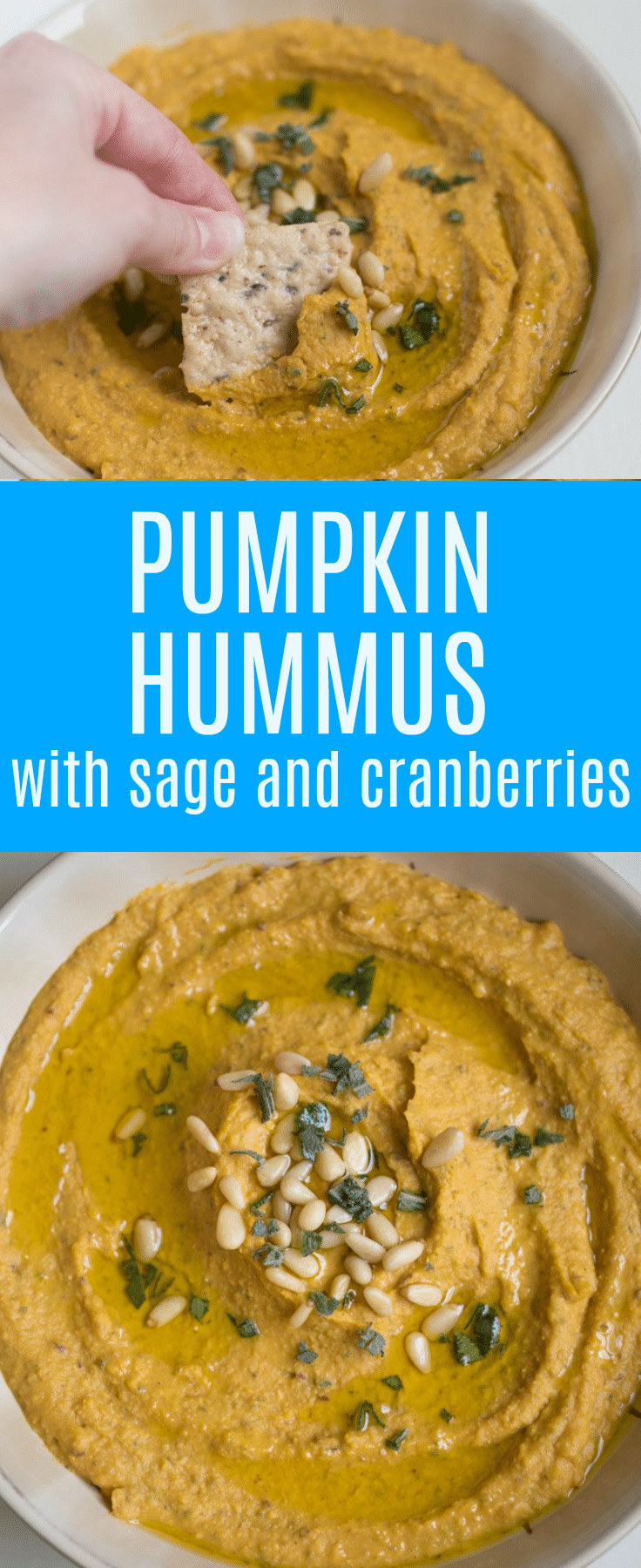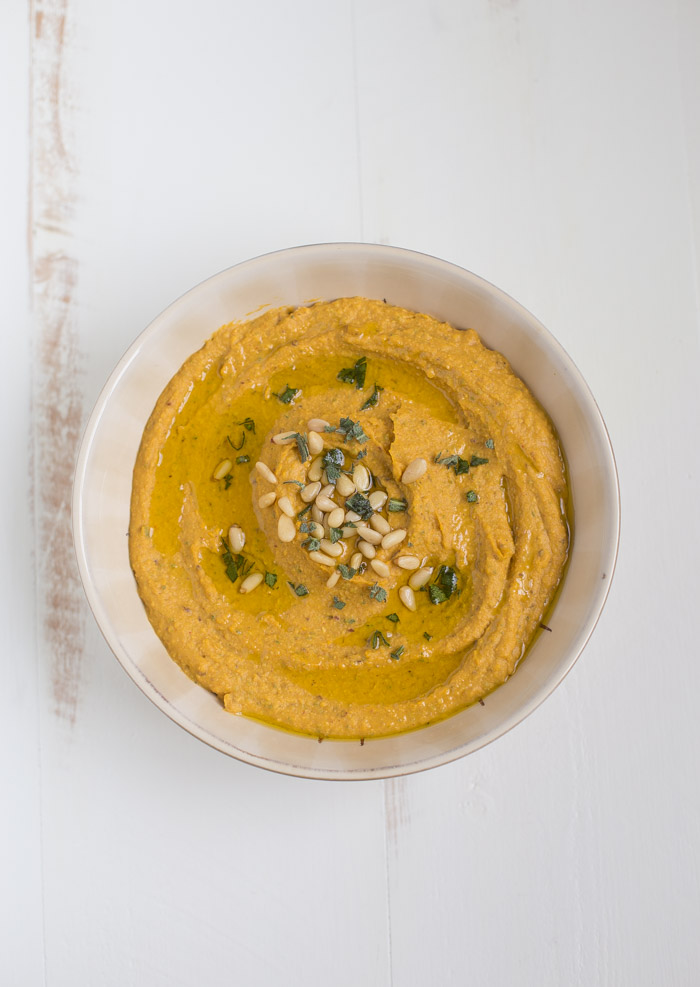 Let's be friends on INSTAGRAM, FACEBOOK, TWITTER and PINTEREST!