Product Review: Skinny Cow Divine Filled Chocolates
Psst, I have a secret to tell you. Well, it's not really a secret anymore but it's something exciting; something fantastic; something that will make you jump up and down for joy! Drumroll please…Skinny Cow now sells spectacularly tasty and low calorie candies! Yes, I said candies! The company that brought you delicious low calorie/low fat ice cream now brings you Skinny Cow Divine Filled Chocolates!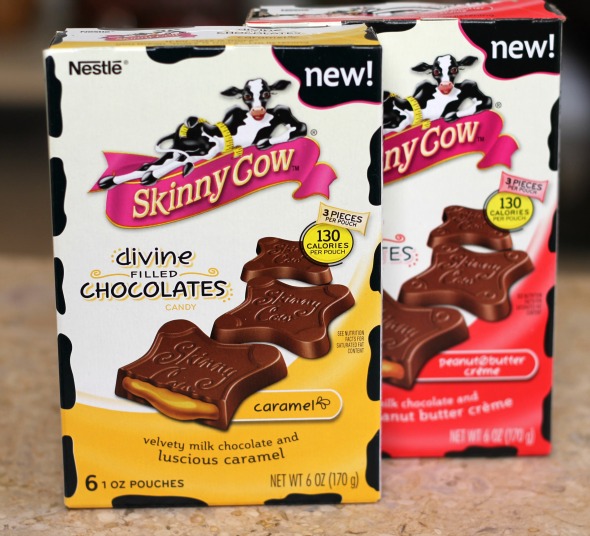 Recently, I had the pleasure of trying out these little gem of a candy. I tried both the caramel  and the peanut butter creme flavors. Let me tell you, chocolate loving gals, these candies are delicious, especially the caramel flavor! I almost forgot that they only have 130 calories per serving and a serving is a whopping 3 pieces! The chocolate is smooth, the filling is luscious  The taste is well, quite divine! This snack definitely satisfied my daily chocolate craving. Do you want to know another thing that is awesome about this guilt free candy? There are 3 little squares in each pouch. One for the morning. One for a mid afternoon snack and one to make the 3PM blues a little more exciting. Of course, you could also eat all 3 at once, which I happened to do on one particular day at work. But again, I didn't feel guilty about it!
Skinny Cow Candies at Work!

Now it's time for you to try out Skinny Cow Divine Filled Chocolates!
Where can you find Skinny Cow Divine Filled Chocolates?  In the candy isle, of course.
Where can you find Skinny Cow on the internet?
Now go on out and pick up a box, or two or three, of these delicious, guilt free candies!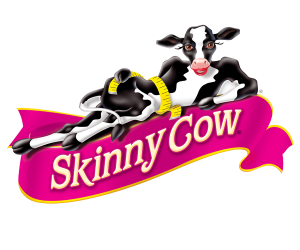 Legal Stuff
I wrote this post while participating in a blog tour conducted by Burst Media. I have been compensated for my time commitment to the program, but my opinions are my own.