Orange Creamsicle Mini Muffins
You can't go wrong by starting your day with these delicious Orange Creamsicle Mini Muffins!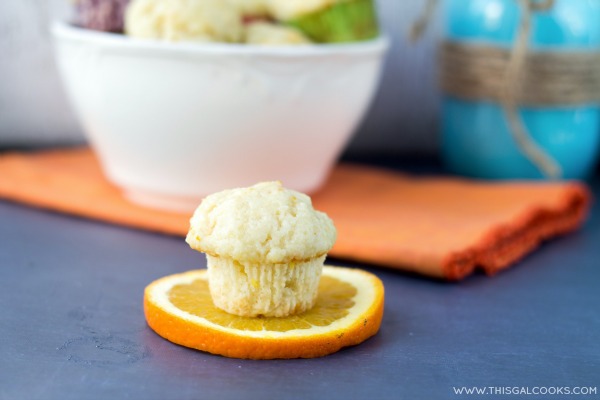 A couple weeks ago I received a huge box of Chobani yogurt from none other than Chobani! I was pretty excited to receive an email from them about one of my recipes that they spotted on FoodGawker. They loved my Peanut Butter Frozen Yogurt so they asked if I would like to receive a box of Chobani so I could experiment with some recipes. Of course, I said yes! I've already made two recipes with the Chobani. You'll get to see one of those recipes right now, these Orange Creamsicle Mini Muffins, and you'll get to see the other recipe next week.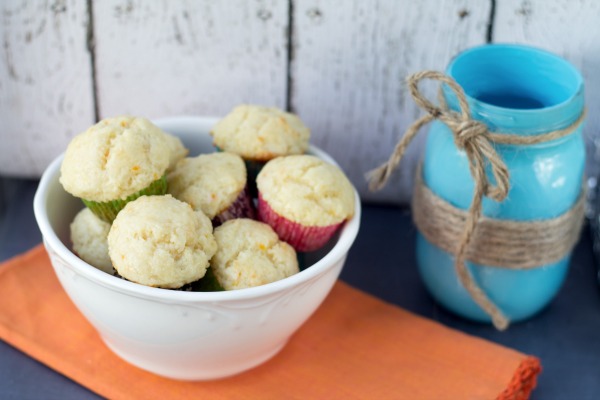 To make these muffins, I adapted the Orange Yogurt Muffins recipe from my Better Homes and Gardens New Cookbook. I used 0% Chobani Vanilla Yogurt, fresh squeezed orange juice and orange zest (lots of it) to achieve a dreamy orange cream flavor. No lie, the batter tasted just like an orange creamsicle. These muffins almost didn't happen because I was extremely tempted to snack on the batter. But alas, I resisted the temptation to stuff my face full of muffin batter. It's a good thing I was able to resist…if I hadn't, then I wouldn't be sharing this delicious recipe with you today!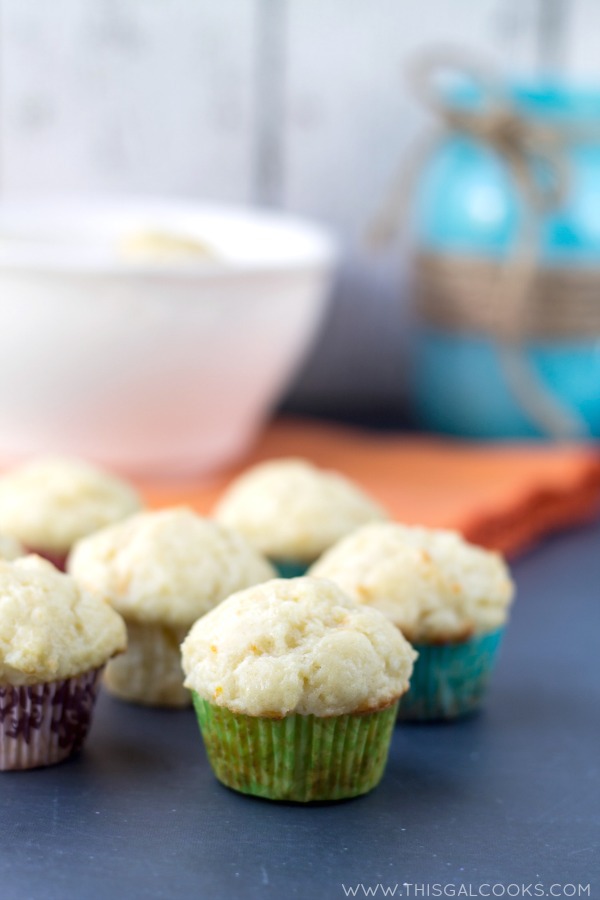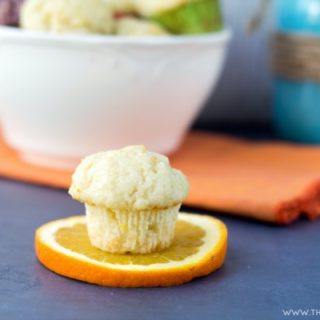 Orange Creamsicle Mini Muffins
Yield: 24 muffins

Prep Time: 15 minutes

Cook Time: 15 minutes

Total Time: 30 minutes
Ingredients
1 3/4 C all purpose flour
1/2 C granulated sugar
2 tsp orange zest
1 tsp baking powder
1/2 tsp baking soda
1/4 tsp salt
1 egg, beaten
1 C fat free vanilla Greek yogurt. I used Chobani.
1/3 C vegetable oil
2 tbsp fresh squeezed orange juice
For the glaze:
1/2 C sifted powdered sugar
1 tbsp whipping cream
2 tbsp fresh squeezed orange juice
1/8 tsp vanilla extract
Instructions
In a large mixing bowl, whisk together the flour, salt, sugar, baking powder, baking soda and orange zest.
In another mixing bowl, whisk together 2 tbsp orange juice, oil, egg and yogurt.
Make a welt in the center of the flour mixture. Pour in the yogurt mixture. Mix with a spoon until just combined. The mixture will be lumpy.
Spoon the batter into 24 lined mini muffin cups in a mini muffin pan.
Bake for 10-15 minutes at 350 or until a toothpick inserted into the center of one of the muffins comes out clean.
Meanwhile, make the glaze. Whisk together the powdered sugar, 2tbsp orange juice, vanilla extract and the whipping cream.
Once the muffins are done baking, remove them from the oven and allow them to cool. Brush the tops with the glaze.
Notes
Adapted from Better Homes and Gardens New Cookbook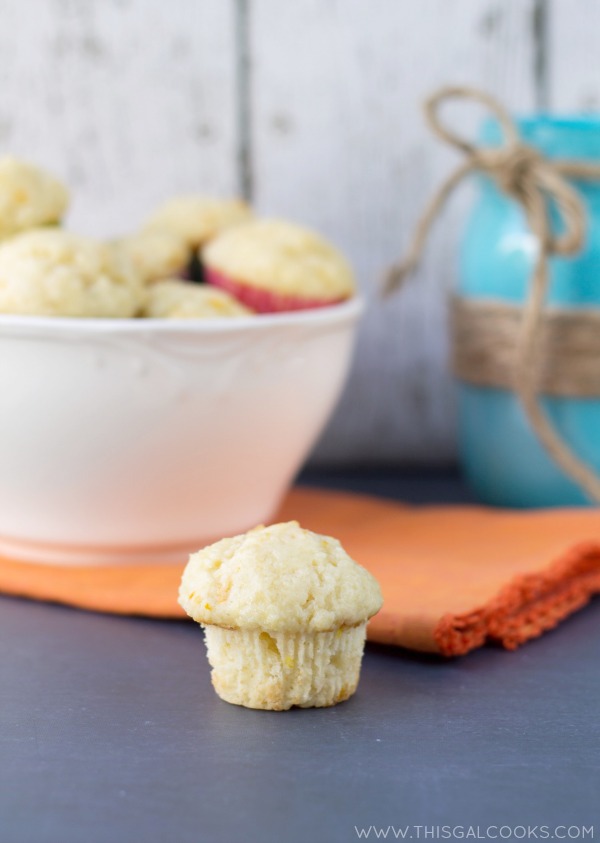 More recipes from This Gal Cooks