Wonderful Snacking Tips & Giveaway

I'm excited and honored to have been selected to participate in a Wonderful Brands campaign on behalf of Clever Girls Collective! Why am I so excited? I happen to LOVE the Wonderful Brands Pistachios and Almonds! And, I get to share some Wonderful Snacking Tips with you!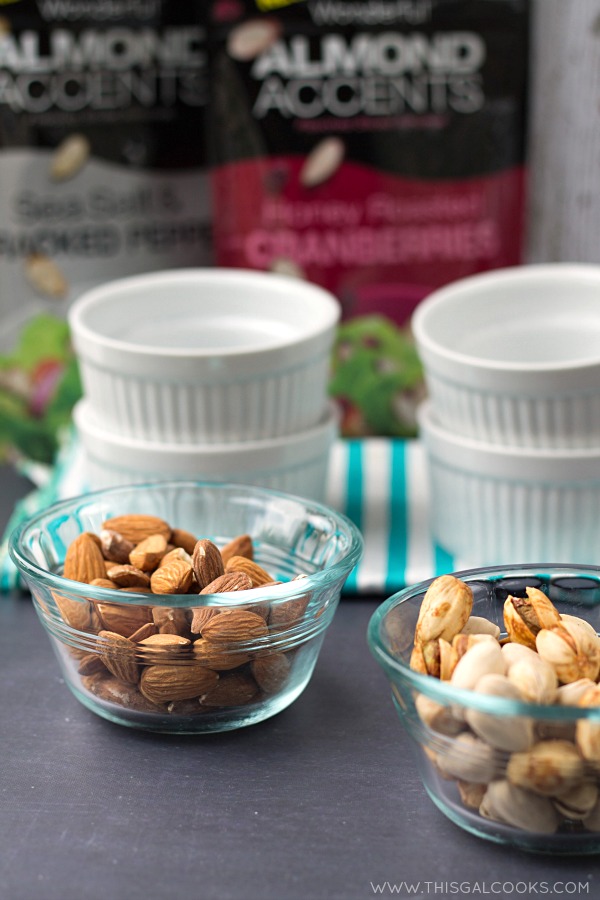 After being selected for this campaign, I received a smashing little box of goodies filled with Wonderful Brands pistachios, almonds, almond slivers, a beach bag and a beach towel. And you're in luck. You can enter to win one of these fantastic prize packs in the giveaway below! We will get to that in just a moment.
So let's talk about snacking. What are some of your favorite foods to snack on? I happen to love cookies, candies and CHEESE but I can't, and won't, allow myself to snack on those unhealthy foods all of the time. Luckily, there are a lot of delicious, budget friendly healthy foods to snack on, including but definitely not limited to cucumbers, green and red peppers, whole grain crackers, granola, fresh fruit and nuts.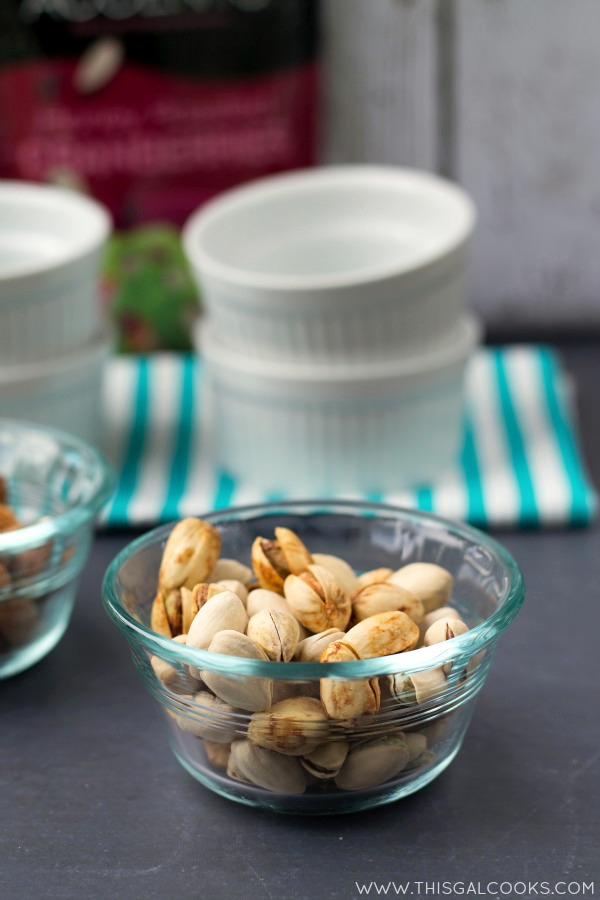 I usually try to pack a healthy snack in my lunch box each day so I am not tempted to hit up the vending machine. Hitting up the vending machine ALWAYS results in me stuffing my face with M&Ms or chips. We all know how dangerous that can be, right? Besides snacking at work, I usually end up snacking on stuff on the weekend, such as when I watch a movie or a football game, or when I go on vacation. For some reason, vacations always induce the urge to snack. It probably has something to do with me skipping lunch to save room for the big, delicious dinner that I know I will have. After all, vacation time = eating a ton of good food time.
So what can you do to make sure your snacks are full of budget friendly, healthy goodness?
Create your own snack packs using nuts, dried fruits and sunflower seeds. Just toss the ingredients together in a bowl and then place in individual mini snack bags.
Make your own granola. It's easy to do. You can use almonds (Wonderful Almond Accents work well), pecans, dried fruit, dark chocolate chunks or chips and honey or maple syrup to sweeten it. It's much healthier than the store bought stuff!
Slice or chop veggies and put them in little containers or mini snack bags. Throw in a small container of hummus or light ranch dip if you like to dunk your veggies in something flavorful.
Buy fresh fruit, such as strawberries, raspberries and blueberries while they are on sale (you can freeze them if you need to.) Dice strawberries and make your own Fruit & Yogurt parfaits using granola and fat free Greek yougurt. Don't want yogurt? Make little snack packs with the fruit!
Pack your lunchbox with Wonderful Brands Pistachios and/or Almonds!
Giveaway Information!
So, about that giveaway…how would you like to win your very own Wonderful Brands Prize Pack? One This Gal Cooks reader will be chosen at random, via a number generator, to win one of these prize packs.
All you have to do to enter is leave a comment below letting me know what types of healthy snacks you would make with the contents of your prize pack.
Prize pack inclueds three indivudual packages of pistachios, two individual packages of almonds, two packages of almond accents, a Wonderful Brands beach tote and a Wonderful Brands beach towel.
Winner will be chosen on August 3rd and notified shortly thereafter.
Good luck and happy snacking!
I was selected for this opportunity as a member of Clever Girls Collective and the content and opinions expressed here are all my own.