Crockpot BBQ Beef Sandwiches
You don't have to have a smoker to enjoy these Crockpot BBQ Beef Sandwiches! Just set your crockpot, go about your business, have a hassle free meal later!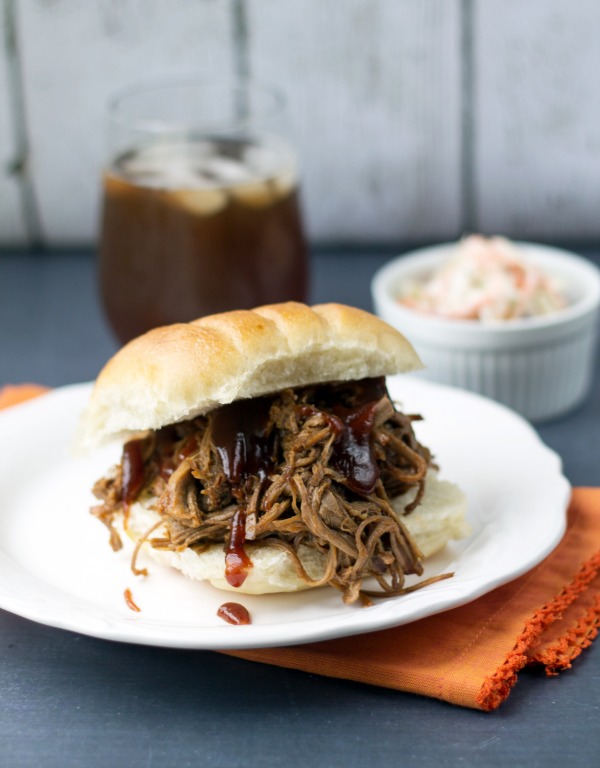 Ok, maybe it isn't exactly as simple as setting your crockpot. After all, you can't exactly put the bread in the crockpot with the meat while the meat is cooking. But you get the idea, right?
We love to BBQ at our house. We have a smoker. And we have two grills. Some of our favorite things to put on the smoker are Boston Butt Roasts, Ribs and Brisket. We've only done brisket twice. Once using the flat cut and once using the fattier cut. The flat cut that we smoked tasted good but it was extremely tough. The fattier cut came out perfect!
As much as we love to use our smoker, sometimes the time just isn't ideal for us. When we have the smoker going, one of us always has to be at home. We can't use it if there is a lot of rain in the forecast and we can't use it if we have to work.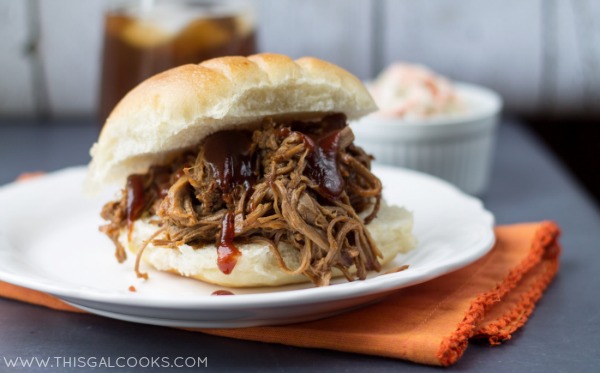 Crockpot BBQ Beef Sandwiches
So what is a BBQ craving person to do when they can't use their smoker or don't have a smoker? Use your crockpot! It's easy, it's simple and there is VERY little mess to clean up. I happened to make this recipe last Sunday. The weather was perfect for it. It rained pretty much all day so the smoker was out of the question. I had a lot of work to do around the house so plopping this bad boy brisket into my slow cooker was a complete life saver. Once the meat was done cooking, I just shredded it, tossed it in some of the juices from the crockpot, put in on my favorite hamburger bun, topped it with BBQ sauce and proceeded to devour every bit of the sandwich!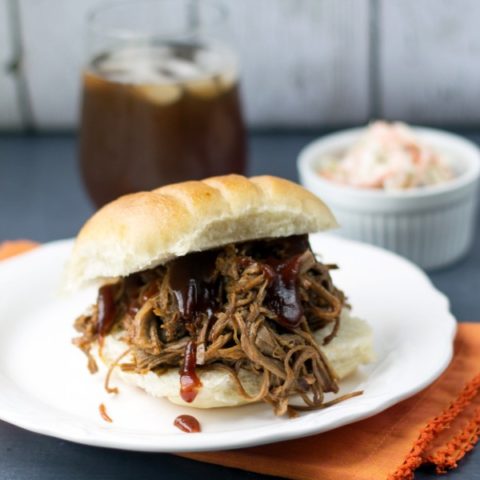 Crockpot BBQ Beef Sandwiches
Yield: 8 servings

Prep Time: 10 minutes

Cook Time: 8 hours

Total Time: 8 hours 10 minutes
Ingredients
1 2-3lb flat cut brisket
2 tbsp kosher salt
2 tbsp brown sugar
2 tbsp paprika
1 1/2 tbsp ground black pepper
1/2 tbsp garlic powder
1/2 tbsp onion powder
1 tsp ground chipotle pepper
1/4 tsp celery seed
1-2tsp Liquid smoke
1/4 C water
Instructions
Whisk together the kosher salt, brown sugar, paprika, ground black pepper, garlic and onion powders, ground chipotle and celery seed.
Spray your crockpot with cooking spray. Spray the bottom and sides.
Drizzle desired amount of liquid smoke in the bottom of the crockpotr.
Rub the seasoning mix on all sides of the brisket.
Place the brisket in the slow cooker, fat side down. Pour the 1/4 C water around the brisket.
Set on low and cook for 8-10 hours.
Once the meat is done cooking, remove it from the slow cooker and scrape the fat off of the bottom. Cut the brisket in 3 places in order to make the shreds smaller and then shred. Add some of the juices from the crockpot and mix well. Place on your favorite hamburger bun and then top with your favorite BBQ sauce.
Notes
Seasoning Mix adapted from BBQ Bible: Sauces, Rubs and Marinades by Steven Raichlen.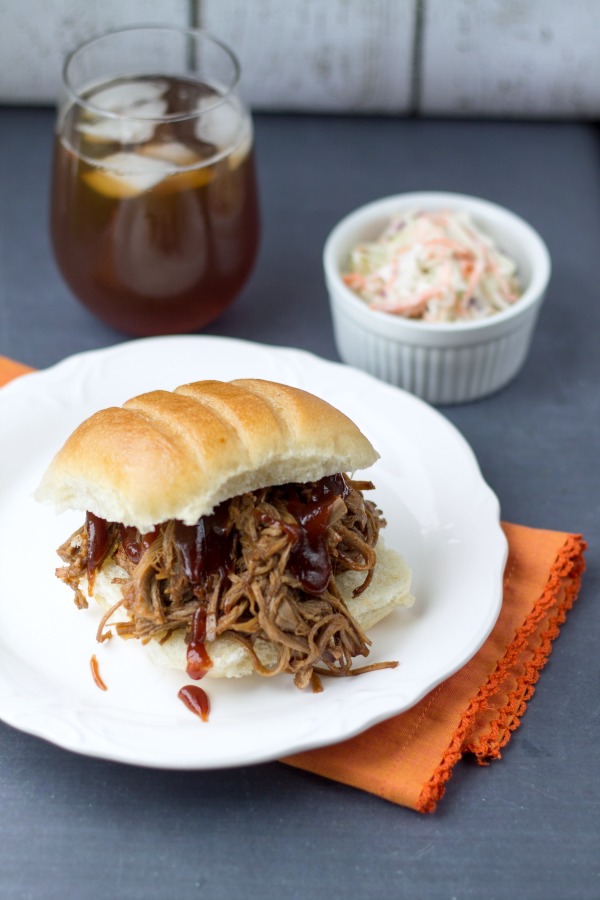 More recipes from This Gal Cooks