Orange Carrot Protein Smoothie
Thank you Blue Diamond Almond Breeze for sponsoring this post.
Happy Monday! Get your Monday smoothie on with this Orange Carrot Protein Smoothie.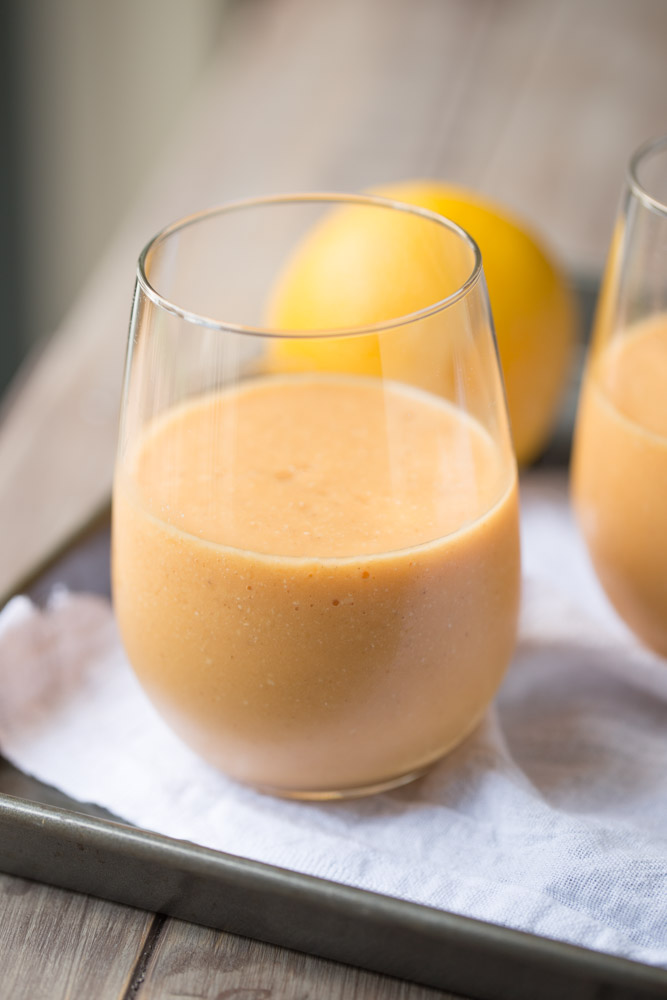 For the past month, my go to breakfast meals have been smoothies. I've made this Orange Carrot Protein Smoothie for Ken and I a couple of times. It's sweet – but not too sweet – thanks to the fresh carrot juice and sweetly scented fresh oranges. It's dairy free thanks to Blue Diamond Almond Breeze Almond Milk. It's provides protein, thanks to plant based protein powder.
It's perfect for Monday mornings because we all need a boost of energy (hello Vitamin C!) and some healthy proteins to begin the work week, am I right?
The inspiration for this recipe comes from the BlendTech recipe booklet that comes with the BlendTech blenders. We bought a BlendTech about a month ago, after our old blender died. It's a beast. And it's seen many a smoothie made with Blue Diamond Almond Milk. Why almond milk? Because this gal's lactose intolerant. And because almond milk tastes GOOD!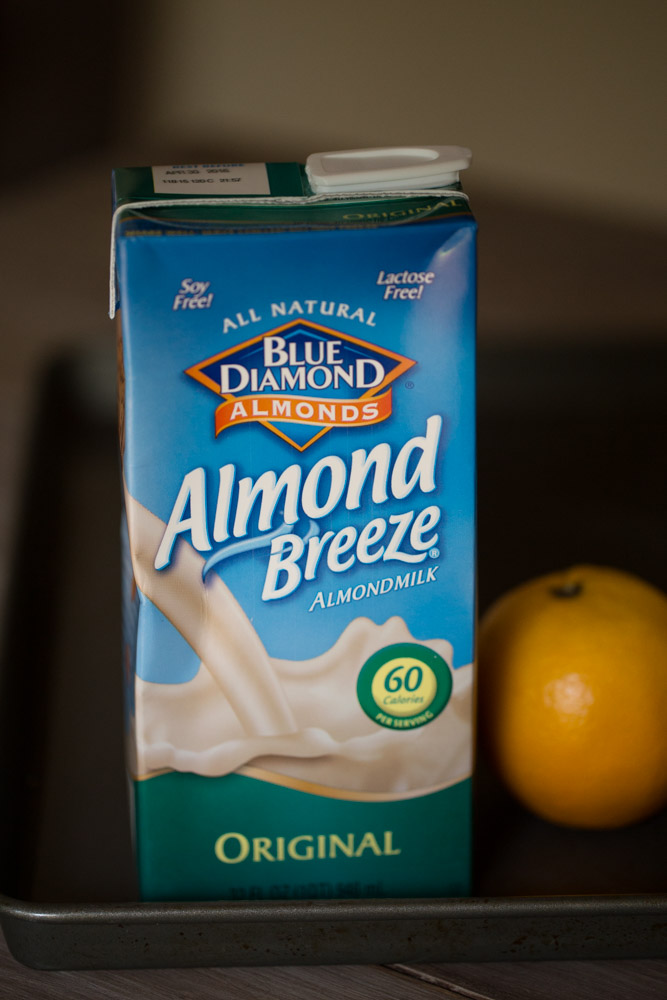 This smoothie tastes good, too. Grab a straw and I'll share one with you. Or you can easily make on in less than 5 minutes. Enjoy!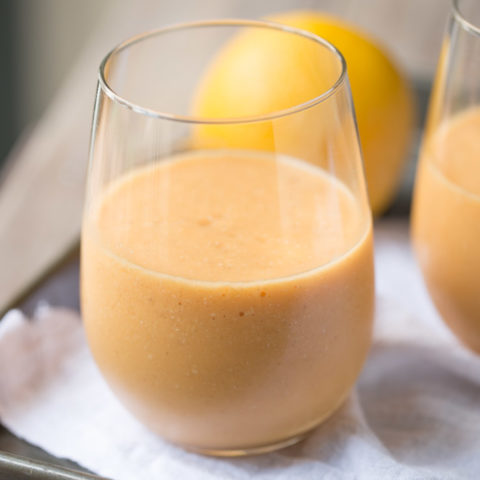 Orange Carrot Protein Smoothie
Ingredients
¾ C carrot juice
¼ C Blue Diamond Almond Milk
1 medium orange, peeled
¾ C frozen pineapple chunks
¾ C frozen mango
¼ C unsweetened coconut flakes
½ scoop plant based vanilla protein powder
¼ C old fashioned oats
Instructions
Add all ingredients to your blender in the order listed. Blend until smooth, about 1-2 minutes, depending on the strength of your blender.
Notes
For the Blendtech designer series blender, use the smoothie setting. There may be a slight texture to the smoothie - shredded and flaked coconut typically don't completely pulverize in a blender.
Nutrition Information:

Amount Per Serving: Calories: 300 Total Fat: 11g Saturated Fat: 9g Cholesterol: 0mg Sodium: 53mg Carbohydrates: 51g Fiber: 8g Sugar: 30g Protein: 4g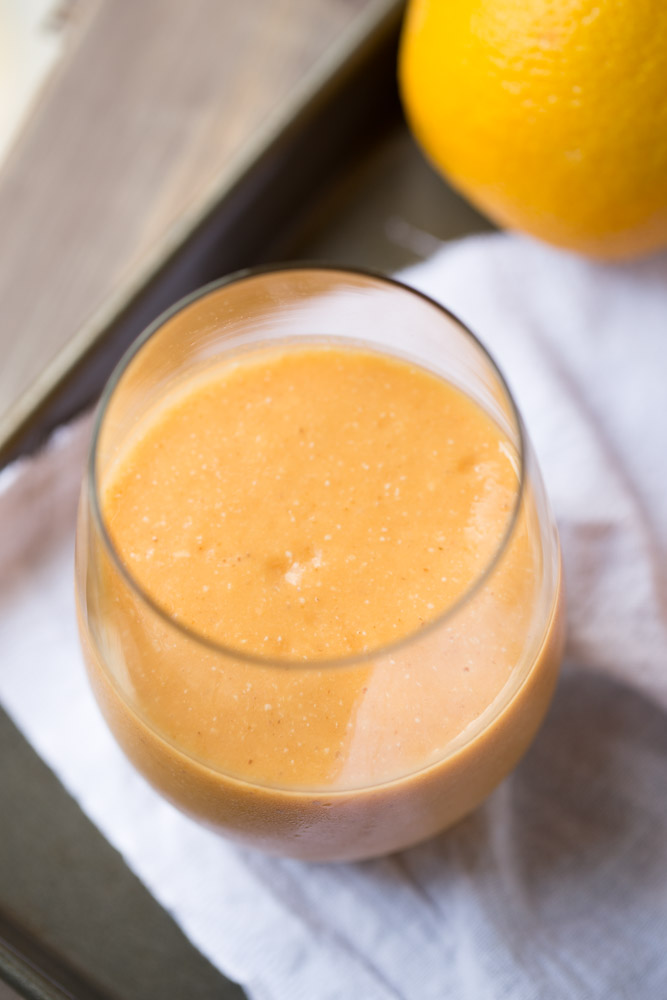 This post was sponsored and compensated for by Blue Diamond Almonds. All opinions, photos and recipe are my own.
RELATED POSTS
Strawberry Banana Protein Smoothie