Merry Moolah $500 Giftcard Giveaway
Good morning and Happy Sunday! Just in time for Christmas, you have the chance to win $500 worth of giftcards to either Target or Amazon with the Merry Moolah $500 Giftcard Giveaway!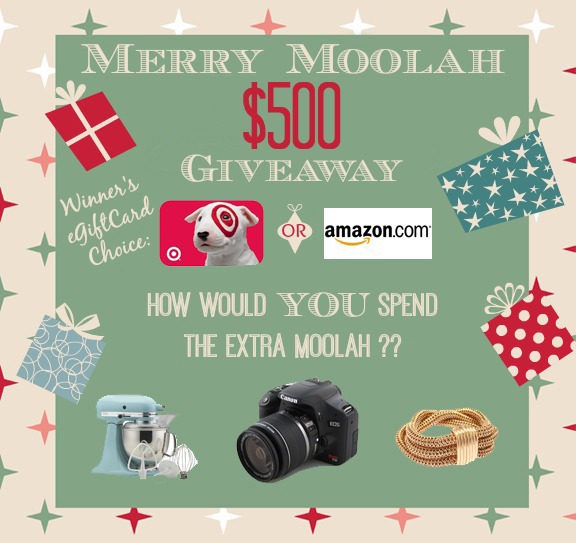 One day my bloggy friend Claire (A Little Claireification) had this sweet idea. What was the sweet idea you ask? A $500 giftcard giveaway that would go live on the first day of December, just in time for Christmas! So a bunch of rad bloggers, including myself, teamed up with Claire to make this giveaway possible. Amazon or Target? It's a pretty tough decision that our winner will have to make. But we're confident they'll make the right one.
You'll need active social media accounts in order to enter this giveaway. So be sure you've got 'em to increase your chance of winning. The more entries you have, the better your shot at being our lucky winner.
Now what are you waiting for? Scroll on down and enter to win.