Easy Autumn Granola Recipe
"This post is part of a social shopper marketing insight campaign with Pollinate Media Group™ and Post Pebbles, but all my opinions are my own. #pmedia #PostWalgreens http://cmp.ly/3/8vNxcO."
Bring the flavors of fall to your breakfast with this Autumn Granola Recipe. Made with Great Grains cereal, this simple recipe is perfect as a grab n go breakfast or an afternoon snack!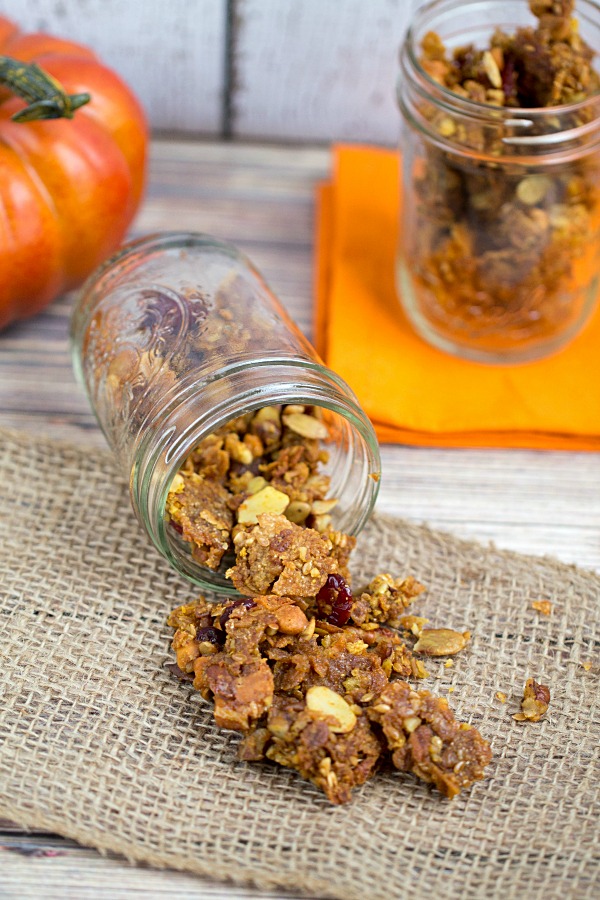 I love the flavors of fall. Don't you? I just happen to have a love affair with pumpkin and cranberry flavored goodies. Shhh. Don't tell Ken. He has some pretty hefty competition when it comes to pumpkin flavored treats. When August rolls around each year, I start getting ready for the pumpkin goodies. I keep a small stash of pumpkin puree in my pantry. I'm ready for pumpkin before pumpkin even knows it!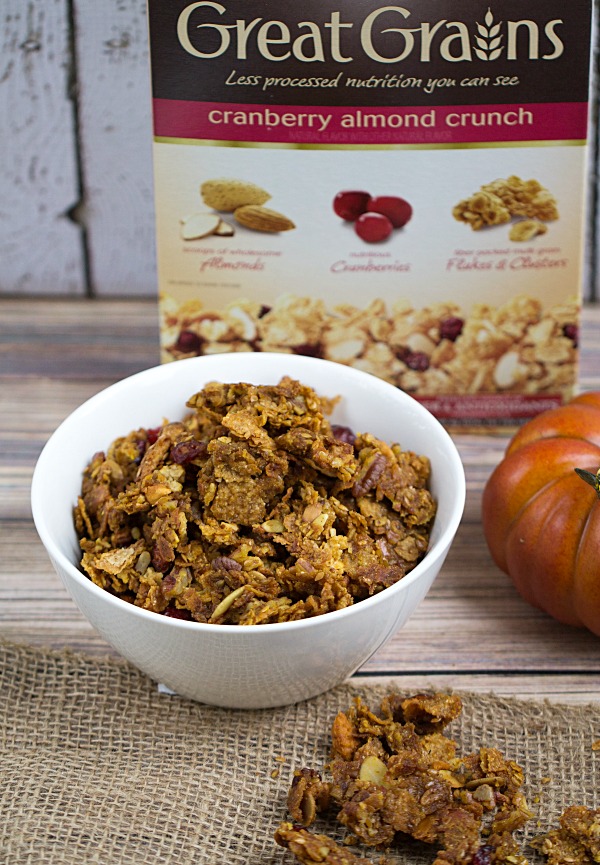 You know what else I like? Cereal. You know what else I don't always have time for? Cereal. My lack of affection for early mornings often results in me grabbing a piece of toast or a bagel for breakfast. Rarely do I eat at home. I usually enjoy my breakfast at my desk at work. Enjoy? I guess you could call it that. I'd much rather be enjoying my breakfast while still wearing my pajamas. But then there's that thing called work that prevents that from happening Monday thru Friday.
The problem? Cereal withdrawals on a daily basis. The solution? Make granola out of cereal. Make a fantastic Autumn Granola Recipe! It's the perfect grab n go breakfast!
Autumn Granola Recipe
Recently I had the pleasure to try out the Post Great Grains Cereal. I'd never had this cereal before but it looked pretty tasty and it's less processed than the typical cereal so I gave it a try. I'm glad I did. This cereal is good! I tried a little bowl of it Friday night and almost couldn't stop eating it. I've been snacking on a little here and there since Friday. I had to make myself stop so I could ensure I had enough to make this granola. Good thing I have a little control, right?

Easy Autumn Granola Recipe
Yield: 4

Prep Time: 5 minutes

Cook Time: 20 minutes

Total Time: 25 minutes
Ingredients
2 C Great Grains Cranberry Almond Crunch Cereal
1/4 C butterscotch chips
1/2 C chopped pecans
1 tbsp flax seeds
2 tbsp roasted pumpkin seeds
1/4 C pumpkin puree
1/2 tsp pumpkin pie spice
2 tbsp maple syrup
1 tbsp coconut oil
Instructions
In a mixing bowl, combine the cereal, butterscotch chips, pecans, flax, pumpkin seeds and mix well.
In another mixing bowl, whisk together the pumpkin puree, pumpkin pie spice, maple syrup and coconut oil. Pour into the cereal mixture and mix well.
Press into an 8x8 pan lined with parchment paper. Bake at 350 for 20-25 minutes.
Allow to cool completely and then break up into pieces.
Notes
I initially intended to make cereal bars but when I tried to cut the bars, the granola sorta crumbled apart. So voila. I have granola! This is a chewy granola rather than a crunchy granola.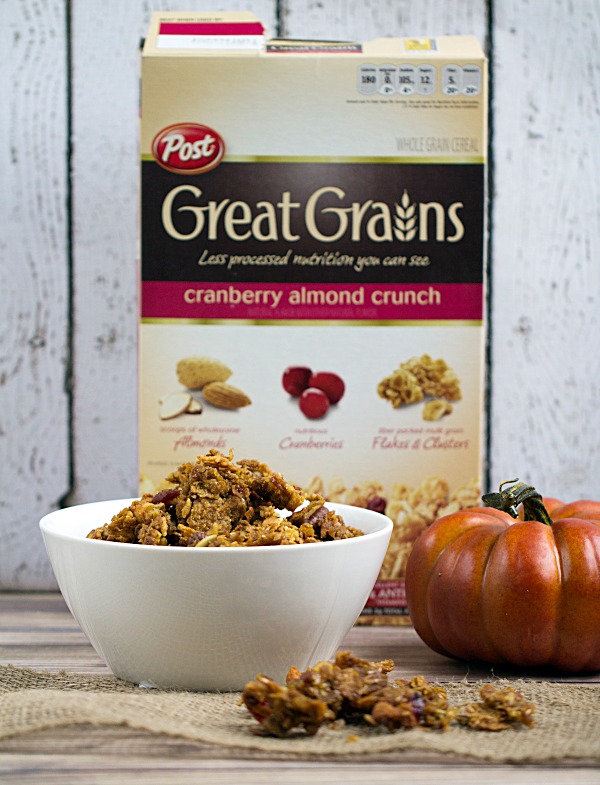 Pick up a box of your favorite Post cereal for $1.99 at Walgreens. This Walgreen's exclusive, in-store discount is for a limited time only so don't miss out on this deal. Head to your nearest Walgreen's today!