Homemade Honey Biscuits
I had never made homemade biscuits, that is until this past Sunday. I don't really know why I never made them; I guess I thought the frozen biscuits were good enough. And the frozen biscuits are pretty good, especially the Alexia biscuits. Yum. But alas, when I was making our breakfast on Sunday, I came to the realization that we didn't have any bread in the house. At all. Now I could do without bread but Ken wanted "eggs and toast." It was rainy due to Tropical Storm Isaac so there was no way that I was going to make a run to the store for some bread. Then I got an idea. Why not make some biscuits. I had all of the items needed to make them. So I did just that. And these little gems turned out wonderful. Now you will notice that the recipe I based this off of called for kneading the dough before cutting out the biscuits. I didn't do this. I forgot to but then instead of doing it when I remembered, I just spooned the batter onto a baking pan and cooked them that way. They came out perfect! Please enjoy the recipe.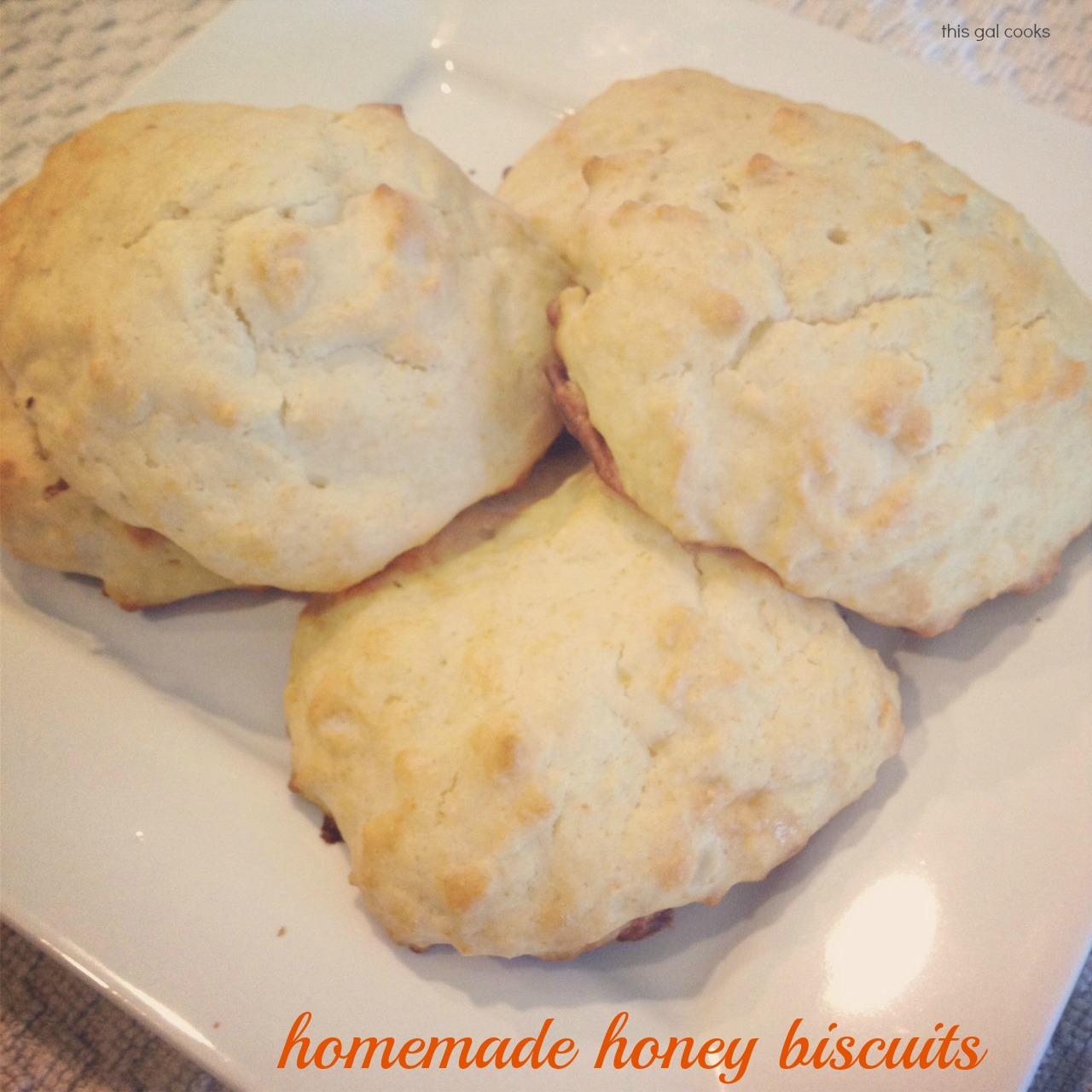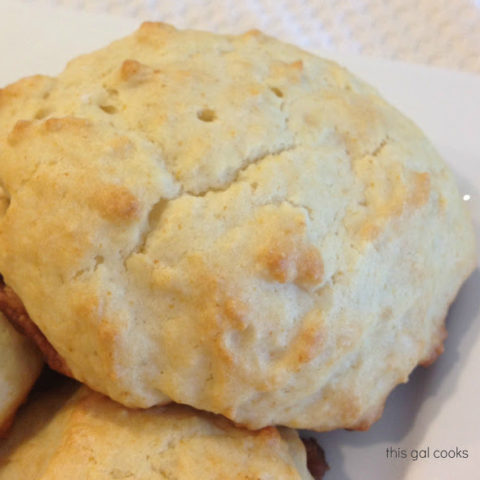 Homemade Honey Biscuits
Yield: 5
Prep Time: 15 minutes
Cook Time: 15 minutes
Total Time: 30 minutes
Ingredients
1 1/4 C all purpose flour
1 1/4 tsp baking powder
1/4 tsp salt
1/2 tbsp white sugar
1/4 C cold unsalted butter, cut into small pieces
1/4 C plus 2 tbsp of milk
1 large egg, lightly beaten
1 tbsp of honey
Instructions
1. Preheat oven to 400. Grease a baking sheet with shortening.
2. In a large mixing bowl, whisk together flour, baking powder, salt and sugar. Cut in the butter until the mixture is crumb-like and course.
3. Add the milk, honey and slightly beaten egg to the four mixture and stir until just mixed.
4. Scoop batter onto pan in large spoonfuls (probably about 2-2.5 tbsp, spacing about 1-2 inches apart.
5. Bake for 10-15 minutes or until a toothpick stuck into the center comes out clean.
Notes
adapted from Joy of Baking
Nutrition Information:
Yield: 5
Serving Size: 1
Amount Per Serving:
Calories: 231
Total Fat: 11g
Saturated Fat: 6g
Trans Fat: 0g
Unsaturated Fat: 4g
Cholesterol: 62mg
Sodium: 258mg
Carbohydrates: 29g
Net Carbohydrates: 0g
Fiber: 1g
Sugar: 5g
Sugar Alcohols: 0g
Protein: 5g
Enjoy