Gluten Free Pancakes
Lately I've been trying to cut back on my intake of gluten. I bought some pretty darn good gluten free all purpose flour from Jules Gluten Free recently so I decided to make some pancakes with it. These pancakes were delicious! Not only did they taste like pancakes made with wheat flour, they also had the same texture. If you've been looking for a great gluten free pancake recipe, look no further!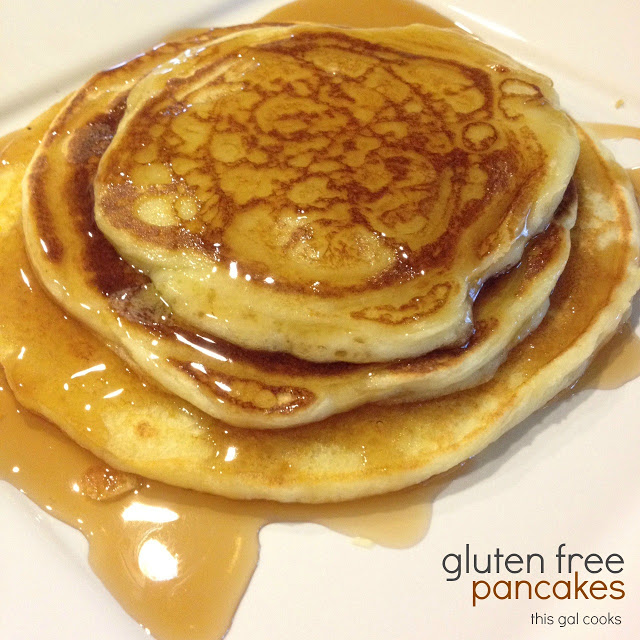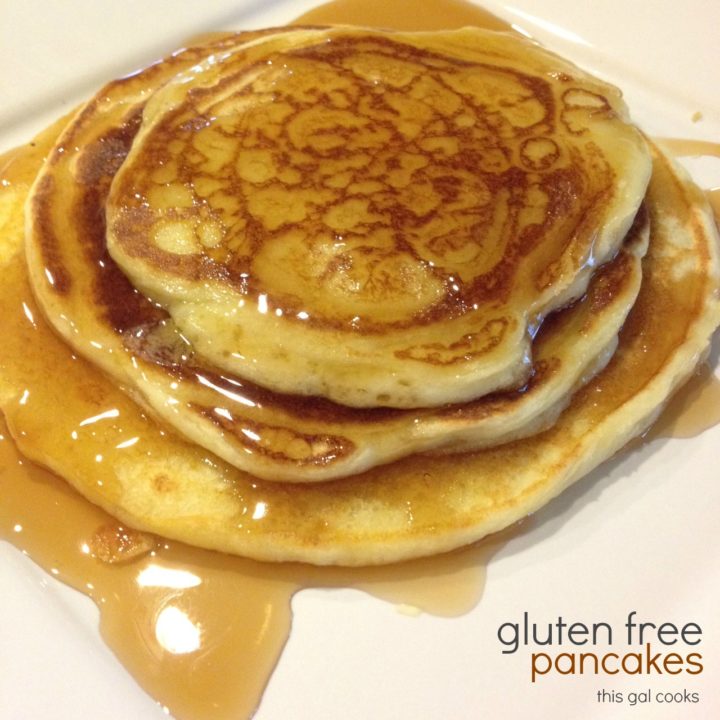 Gluten Free Pancakes
Yield: 4
Prep Time: 5 minutes
Cook Time: 15 minutes
Total Time: 20 minutes
Ingredients
1 C gluten free all purpose flour
1 tbsp white sugar
2 tsp baking powder
1/2 tsp baking soda
1/4 tsp salt
1 C milk
2 tbsp vegetable oil
1 egg
Instructions
1. Combine the flour, sugar, baking powder, baking soda and salt.
2. In another bowl (I prefer a pouring mixing bowl) combine the wet ingredients.
3. Add the dry ingredients to the wet ingredients and whisk together.
4. Pour about 1/4 cup of batter onto a greased pan (cooking spray) over medium heat and cook until bubbly. Flip and cook for another minute or so.
5. Spread butter or margarine onto each pancake.
6. Enjoy with your favorite syrup or honey.
Notes
adapted from allrecipes.com