2013 Personal Goals
Good morning and welcome to This Huge Giveaway 2013! I've organized this giveaway with some of my favorite blogger gals in order to thank you for your support of This Gal Cooks and to introduce you to some lovely blogs that you may or may not have visited yet.
With the ringing in of 2013, we all have new goals for this year. What are some of yours? Mine would be to manage my time and money better and to stay consistent with pursuing my bachelors degree. I asked my lovely blogger friends what their goals for 2013 are. Here's what some of them had to say:
Pamela from Pamela's Heavenly Treats
"My goals for the new year are to walk by God's GRACE (that is my word for the new year)! To watch God show up and show out! To keep eating healthy, exercising, to lose the remaining 50lbs before December 2013. For my Healthy Cupcake and Cookie business to have more business each month, and for my Etsy shop to have an overflow of orders, I am so ready for that!"
Jen from Boys will be Boys
"I want to get faster with my running. I want to get more organized. I want to get better at saving money.
Sarah from Fantastical Sharing of Recipes
"My main goals for 2013 are to find balance between having one baby in school and one at home, keeping up with two blogs, volunteering in my husband's unit, and being a total bookworm – all why trying to keep my house clean and not let my DVR get too full."
Raquel from Organized Island
"My goals for this year include: saving more money, better understanding Google+ and baking more cupcakes."
Deb from Cooking on the Front Burner
"My goals are to learn how to use my Rebel camera to improve my picture taking, hit the gym 4 days a week, cook dinner meals under 500 calories and to finish going through my magazines and organizing my recipes!"
Jaime from Mom's Test Kitchen
"My goals for the new year are to be better organized and to find more time for the things I enjoy – find time to read, find more time to cook and spend more time with my family."
Carrie from Frugal Foodie Mama
"My New Years Goals – Improve my food photography skills. Be more present with my family more often. Get on the right track financially."
Now, let's move on to the giveaway.
A few rules:
Please do not submit for an entry if you did not actually complete the task required for that entry. I do check to make sure that all tasks submitted for were actually completed. I've had to disqualify a selected winner one time because they submitted for entries that they didn't actually complete.
Please note, due to shipping costs of items, this giveaway is only open to US and Canadian residents.
Let's meet the gals who are participating in this giveaway!
First, the organizer, Julie from This Gal Cooks.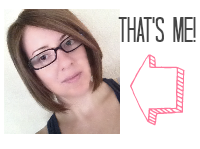 The lovely gals who volunteered to participate: