Roasted Poblano Crab Chowder
I love making soups, stews and chowders. If you check out my recipes tab and view my soups, it's pretty evident that I have a love affair with soups. A while back I made a delicious Spicy Crab & Corn Chowder. I've wanted to make it again since it was so good but I decided to try something a little different this time around. I've seen a lot of Roasted Poblano & Corn Chowder recipes while surfing recipe sites on the internet so I wanted to try something along those lines but with crab. Because crab just tastes wonderful. Especially in chowders. So I present to you Roasted Poblano & Crab Chowder. A creamy, spicy, thick chowder that's sure to warm your bones on a cold day. Not that we have many cold days in Florida but hey, it sounded like a good thing to say about a soup! I hope you enjoy this recipe.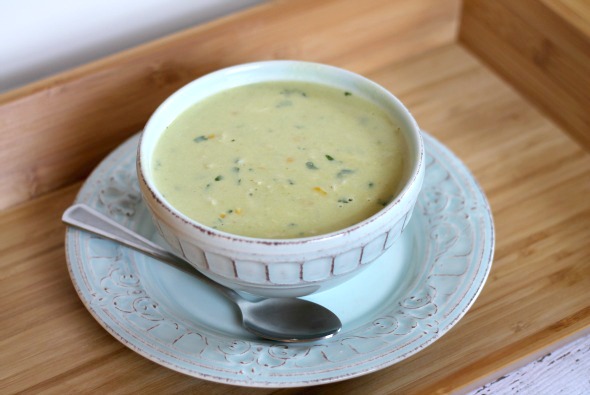 Roasted Poblano Crab Chowder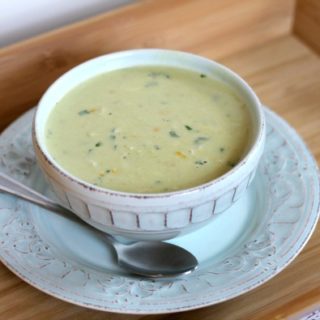 Recipe: Roasted Poblano & Crab Chowder
Yield: 6

Prep Time: 20 minutes

Cook Time: 1 hour

Total Time: 1 hour 20 minutes
Ingredients
2 poblano peppers, roasted, skins removed, seeded and chopped
4 cloves of garlic, chopped
1 small onion, chopped
3 C frozen sweet corn
2 large baking potatoes, peeled, diced and boiled until tender
8 oz of fresh lump crab meat
4 C chicken broth
1 C heavy cream
2 tbsp cornmeal
2 tbsp butter
1/4 C fresh chopped cilantro
salt & pepper to taste
Instructions
Melt the butter in a large pot. Add the onion, garlic and 2 C of corn and saute until tender.
Add the poblano peppers. Mix well.
Add the chicken broth and bring to a boil. Reduce head and add 1/2 of the cooked potatoes and all of the cornmeal. Mix well and then puree with an immersion blender.
Remove any solids with a strainer.
Add the remaining potatoes, crab, corn, cilantro and cream. Reduce heat and let simmer for about an hour.
Add salt and pepper to taste.