Friday Four 9: Halloween Dessert Recipes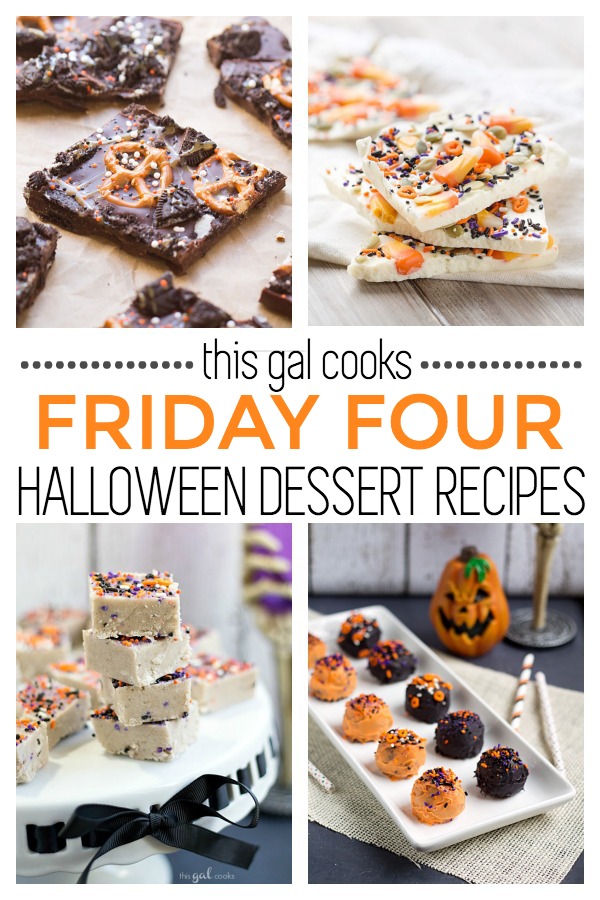 Happy happy Friday.

Halloween is in one week. I'm so excited because it's my favorite holiday! I may actually dress up this year. Have you ever seen The Rocky Horror Picture Show? No? Here's a clip from the movie.

The characters in the chorus (let's do the time warp again), well I want to dress up as one of them. I mean, it would be such a SIMPLE costume to throw together. I already own tons of black dress pants and a couple of suit jackets. All I would need are a few accessories and then I'd be good to go. Plus, I doubt I would run into anyone in the same costume. Rocky Horror costumes are popular but people usually dress up as Frank-n-Furter or Magenta.

Are you dressing up for Halloween? If so, what will be dressing up as?

This week

ON THE BLOG: I shared these Pumpkin Cinnamon Chip Cream Cheese Cookies and Dark Chocolate Oreo Pretzel Bark, which I will be sharing below. Today I will be sharing Four Halloween Dessert Recipes with you. All of these Halloween dessert recipes have been made by me and taste test approved by my co-workers.

IN MY LIFE: I ate more chocolate this week. I bought Take 5 candy bars, which are the best candy bars ever, and I ate some of them. Chocolate, pretzels, peanut butter, caramel and peanuts. You could not win me over with any other candy bar as much as you could win me over with a Take 5. Over the weekend, I used my new Canon 6D for the first time. I did three food shots with it, the first being the pumpkin cinnamon chip cookies I mentioned above. I haven't shared the other two recipes yet. But stay tuned because they will be here soon. I also created my own line of cheesy horror movies. Actually, I've been doing it for a while but now it's in force. Well, I didn't really create movies. I just make up cheesy names for movies, like Attack of the Small Dog, Attack of the Giant Millipede and Attack of the Sunshade. I'm such a comic, aren't I?
Four Halloween Dessert Recipes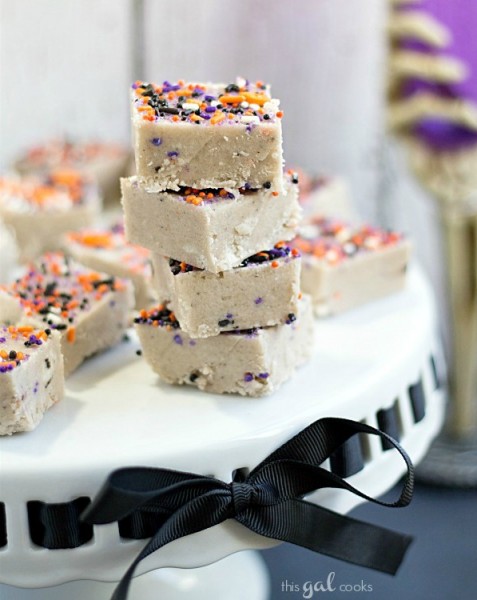 Candy Corn White Chocolate Halloween Bark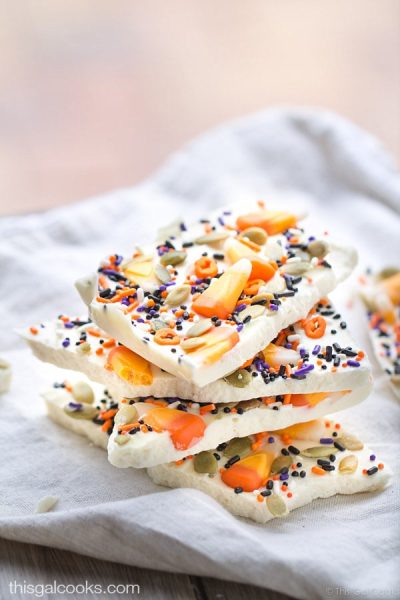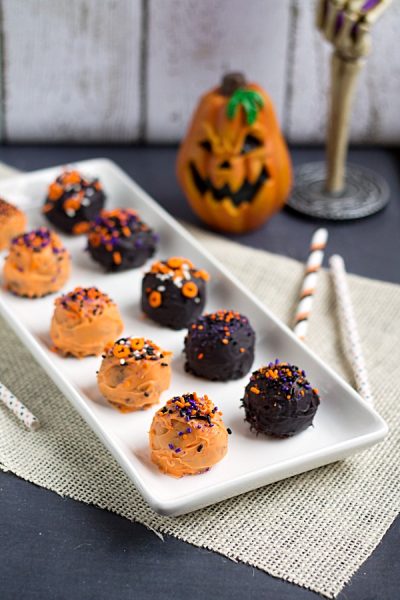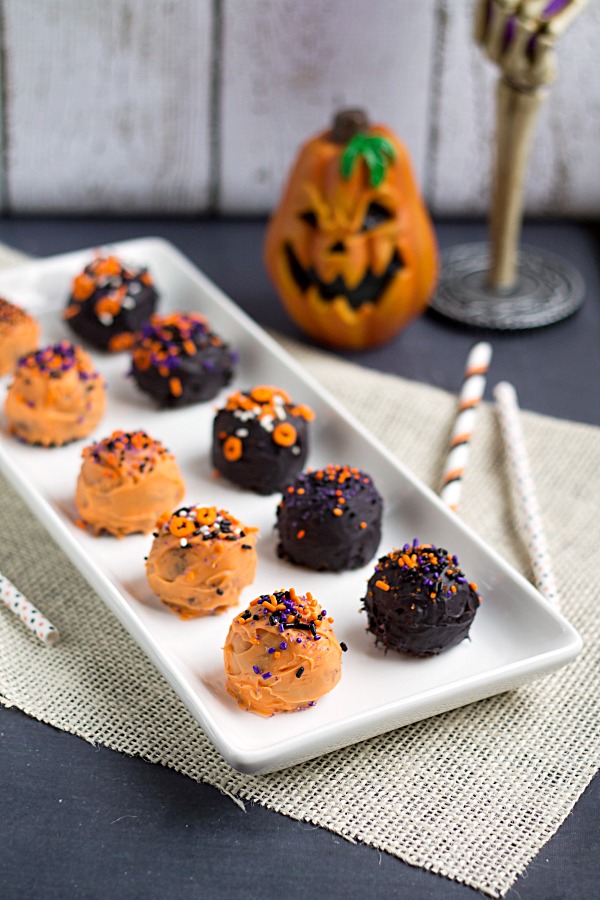 Dark Chocolate Oreo Pretzel Bark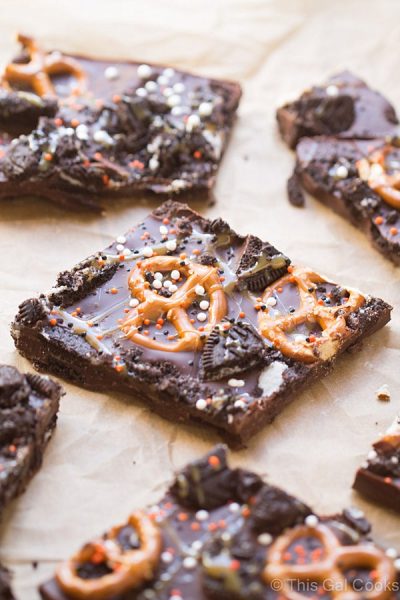 Have a lovely weekend!