Friday Four 13: Thanksgiving Brunch Ideas
Happy Friday to you.
Happy Friday to you. Happy Friday dear This Gal Cooks blog readers, Happy Friday to you. Today is all about Thanksgiving Brunch Ideas.
Be sure to follow This Gal Cooks on Instagram to get sneak peeks at new recipes and a view of life from my eyes!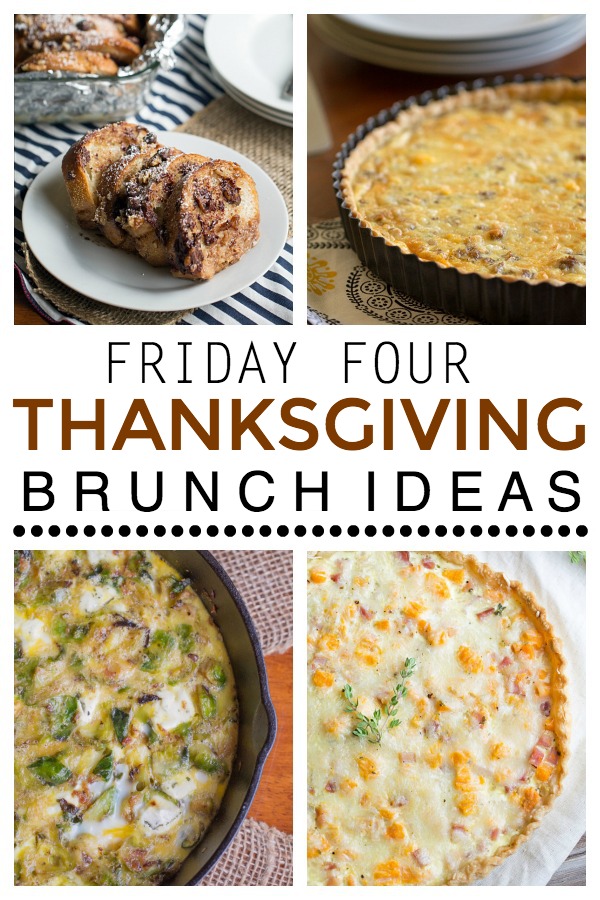 And Thanksgiving being LESS than a week away. SAY WHAT? Are you ready? What are you making for dinner? We are going to smoke a turkey and some ribs. Heck yeah! And of course, I will be making all of my favorite side dishes. Plus a few that aren't listed in that collection right there. Like macaroni and cheese. A holiday dinner is not a holiday dinner without macaroni and cheese. That's just how it is in my world.
Ah, but I'm still not sure which dessert I will make. I'm leaning towards my Pumpkin Pie Cheesecake. It's always a winner and while it will only be Ken and I this year, pumpkin pie cheesecake is still a winner with us. Oh the little dog will be with us too. I'm such a dork. I usually buy some Turkey and Gravy fancy dog food for her. The really good kind that actually has chunks of vegetables in it. I call it her Thanksgiving dinner. Ken thinks I'm ridiculous but the dog loves it. And I love that the dog loves it. So there.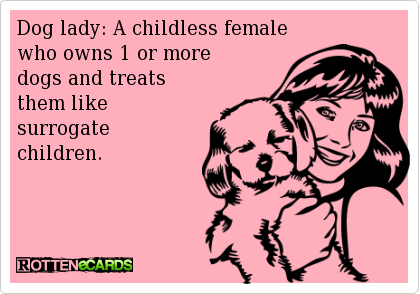 THIS WEEK
ON THE BLOG: This week I shared this Slow Cooker Moroccan Lentil Soup and this BBQ Chicken Naan Pizza with Malbec BBQ Sauce. For your sweet tooth, I shared this Chocolate Peppermint Fudge. Yes, I went there and shared a Christmas recipe!
IN MY LIFE: Sadly, not a lot happened this week. We hung out with the neighbors Saturday night. On Sunday, we lazied around the house. We welcomed cooler weather on Tuesday that actually lasted for 3 days. I had a recipe fail on Wednesday and I ate too many donuts at work on Thursday. Just when I say NO sweets for the entire day (not even a tiny candy bar) someone decides to bring donuts to work. DAMN YOU, DONUTS!
Now it's time to check out those Thanksgiving Brunch Ideas! You could serve one of these or make each of them and create a brunch buffet for your guests!
Four Thanksgiving Brunch Ideas
Sausage Egg and Cheese Quiche Tart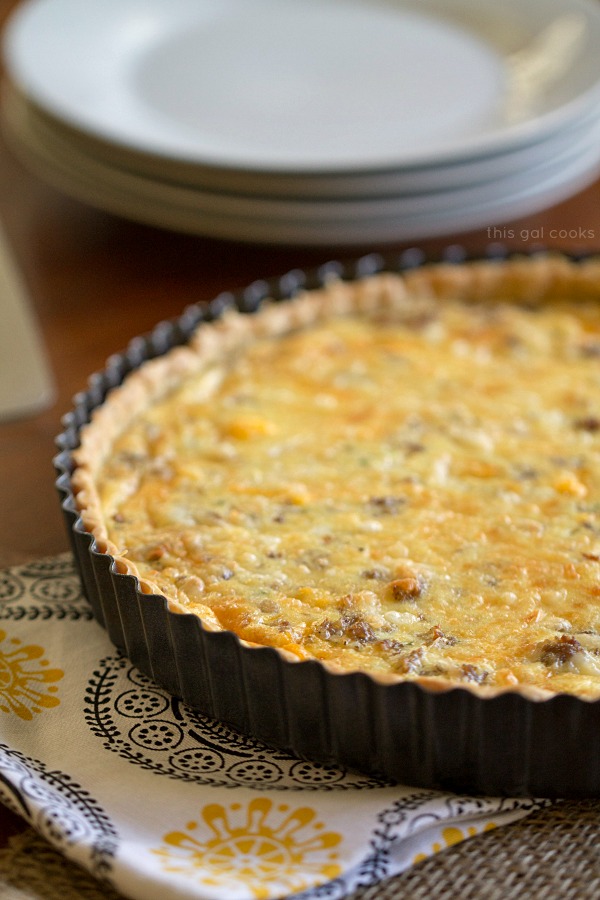 Overnight Chocolate Pecan Pie French Toast Casserole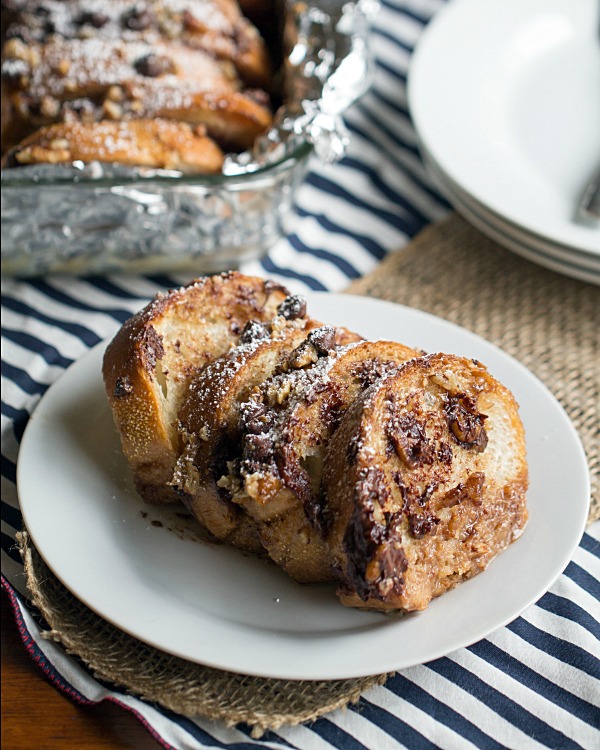 Sweet Potato, Ham and Swiss Tart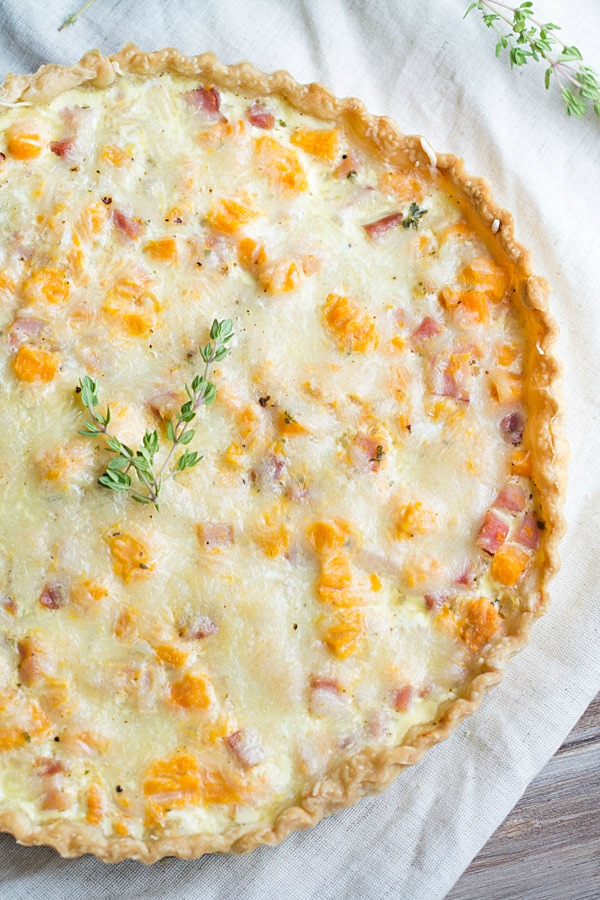 Brussels Sprouts, Bacon and Goat Cheese Frittata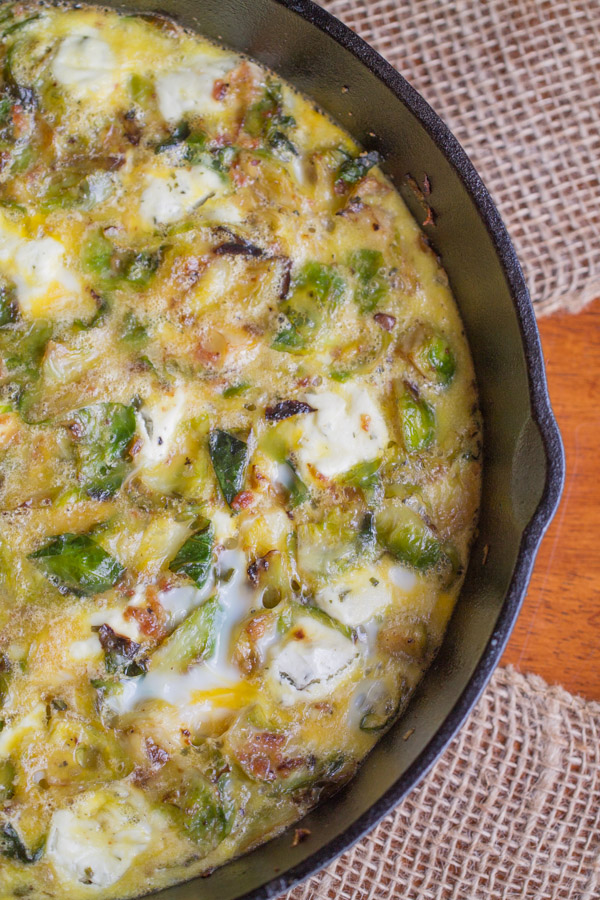 Have you entered this giveaway yet? Enter the giveaway on Cooking With Curls. Good luck and have a great weekend!