Pumpkin Pie Oatmeal
This creamy Pumpkin Pie Oatmeal is full of flavor and is so easy to make! It's the perfect breakfast for busy folks and it can even be made ahead of time!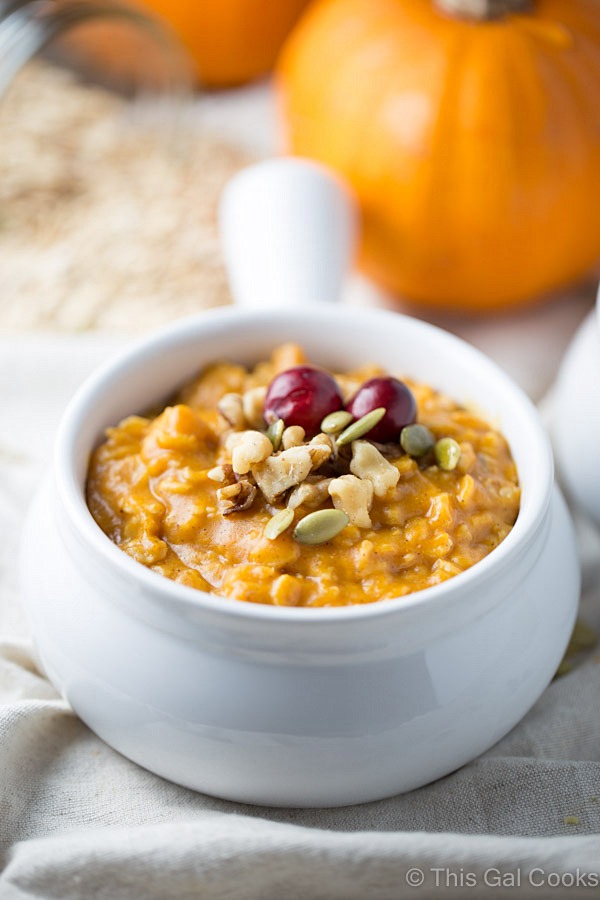 I love a good hearty oatmeal. A while back, I made this Apple Pie Oatmeal. Another flavorful oatmeal recipe was long overdue.  So I teamed up with I Can't Believe It's Not Butter®  to create this Pumpkin Pie Oatmeal for your enjoyment. I'm a total fan of the all new I Can't Believe It's Not Butter® products. The new formula is full of omega 3s, healthy fats and non-GMO plant based oils. It doesn't contain any cholesterol, trans fat or partially hydrogenated oils. I can easily spread it over a slice of this Apple Pie Snickerdoodle Bread without having to wait for it to soften. It's soft and creamy straight from the fridge!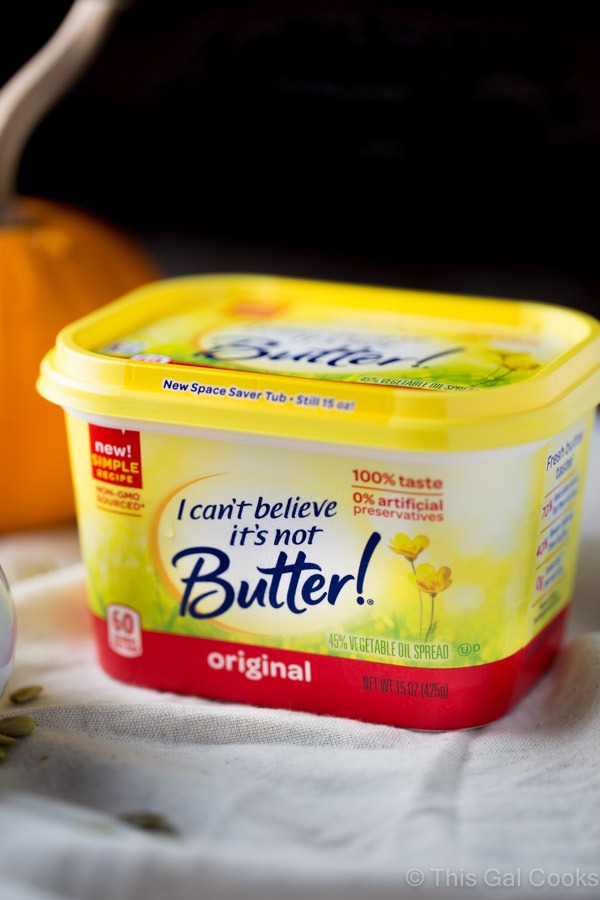 I used I Can't Believe It's Not Butter in my Pumpkin Pie Oatmeal recipe. It boosted the creaminess factor. And it helps prevent the oatmeal from clumping. This is great if you plan on making the oatmeal ahead of time. The oatmeal won't clump up while being stored in your refrigerator. One cup of pumpkin boosts the nutrition in this oatmeal. Fiber. Vitamins A, E and C. Omega 3 and 6. And of course, pumpkin pie spice boosts the flavor of this oatmeal.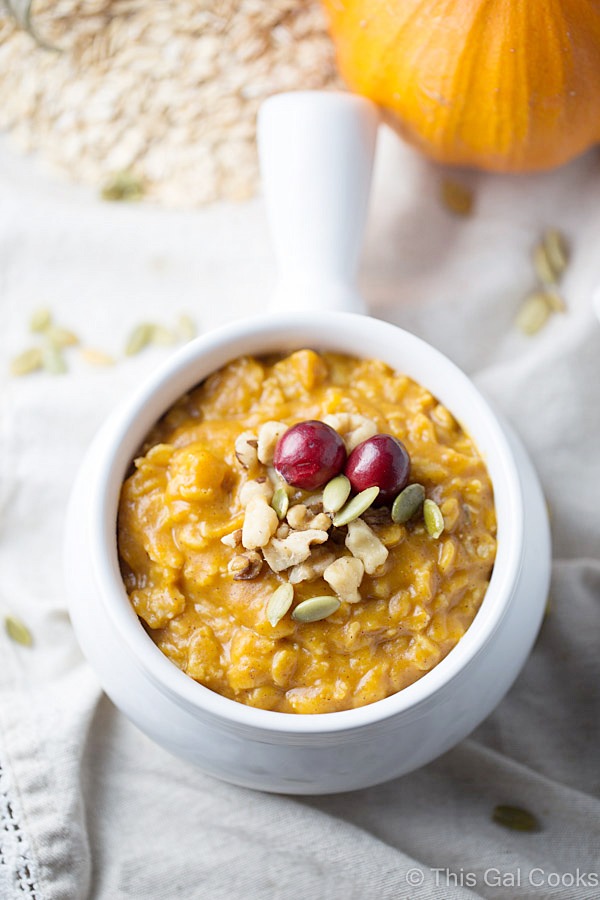 This recipe makes two large one cup servings or four smaller half cup servings. If you're serving more people, increase the ingredient quantity to meet your needs. Ken isn't a fan of oatmeal so I made a batch of this for myself. I'll have a nice hearty breakfast for a couple of days this week, thanks to this pumpkin pie oatmeal!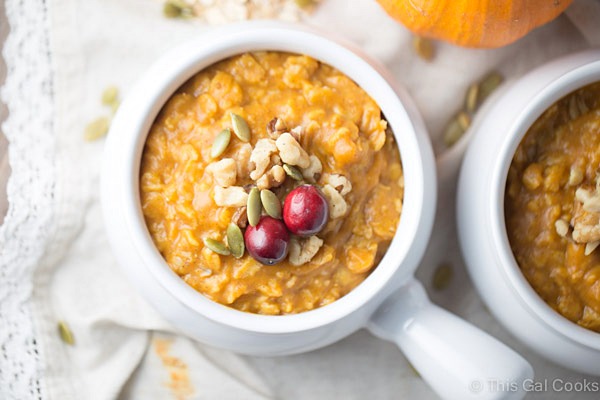 Pumpkin Pie Oatmeal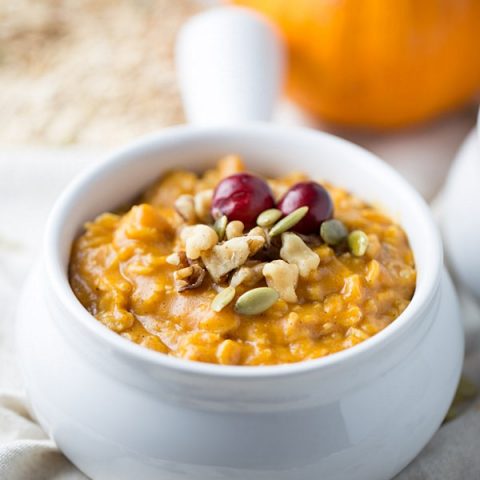 Pumpkin Pie Oatmeal
Yield: 2-4 servings

Prep Time: 10 minutes

Cook Time: 5 minutes

Total Time: 15 minutes
Ingredients
1 C old fashioned oats
1 3/4 C water
1/4 tsp salt
1 C pumpkin puree
2 1/2 tbsp maple syrup
1 1/2 tbsp I Can't Believe It's Not Butter
1 tsp pumpkin pie spice
1 tbsp unsweetened vanilla almond milk
Pepitas, walnuts and fresh cranberries for garnish, if desired
Instructions
In a medium sized sauce pan, bring the water and salt to a boil. Add the oats and reduce temperature to medium heat. Cook for 5 minutes, stirring occasionally. Once done cooking, remove from heat.
Mix in the pumpkin puree until well incorporated. Then mix in the almond milk, I Can't Believe It's Not Butter, maple syrup and pumpkin pie spice. Stir until well incorporated.
Serve in bowls and garnish with pepitas, walnuts and fresh cranberries, if desired.
Notes
This oatmeal make 2 1 cup servings or 4 1/2 cup servings. Nutrition information is for 2 1 cup servings.
Nutrition Information:

Amount Per Serving: Calories: 310 Total Fat: 8g Sodium: 374mg Carbohydrates: 54g Sugar: 23g Protein: 6g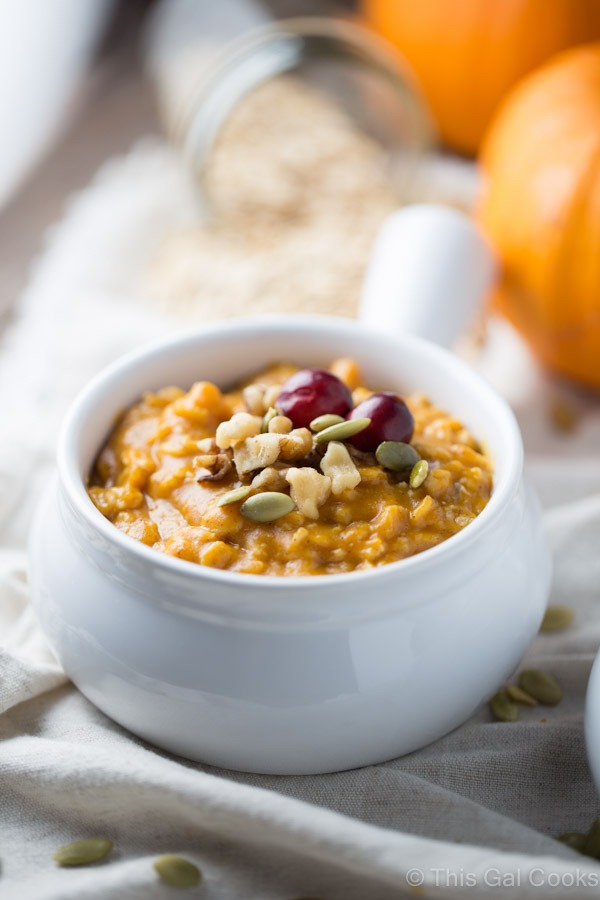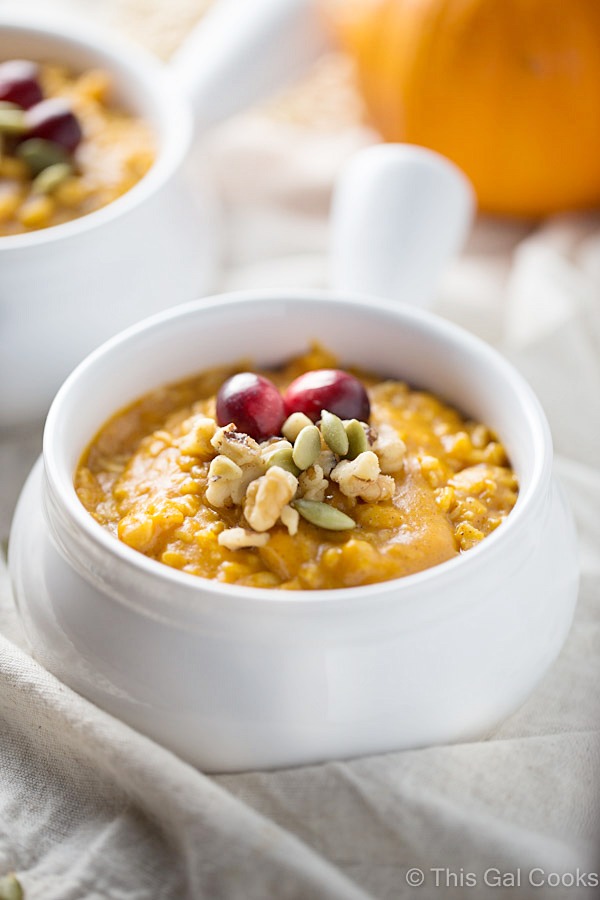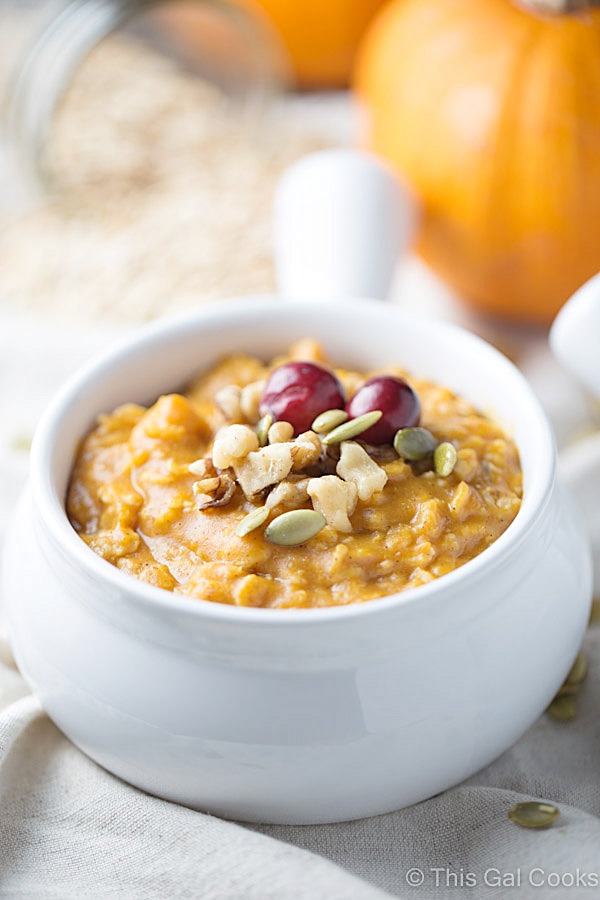 I was selected for this opportunity as a member of Clever Girls and the content and opinions expressed here are all my own.