BBQ Chicken Naan Pizza with Malbec BBQ Sauce
Thank you Barefoot Wine for sponsoring this post!
You guys. This BBQ Chicken Naan Pizza is SO good. And the homemade Malbec BBQ Sauce, I could drink it straight from the jar.
I've teamed up with Barefoot Wine to bring you delicious, budget friendly recipes that are easy to make. Today I'm sharing this BBQ Chicken Naan Pizza with Malbec BBQ Sauce. I made the sweet and spicy BBQ sauce with Malbec from Barefoot Wine. This recipe will easily feed a family of four. Pair it with a light salad and a glass of Malbec for the adults at the table.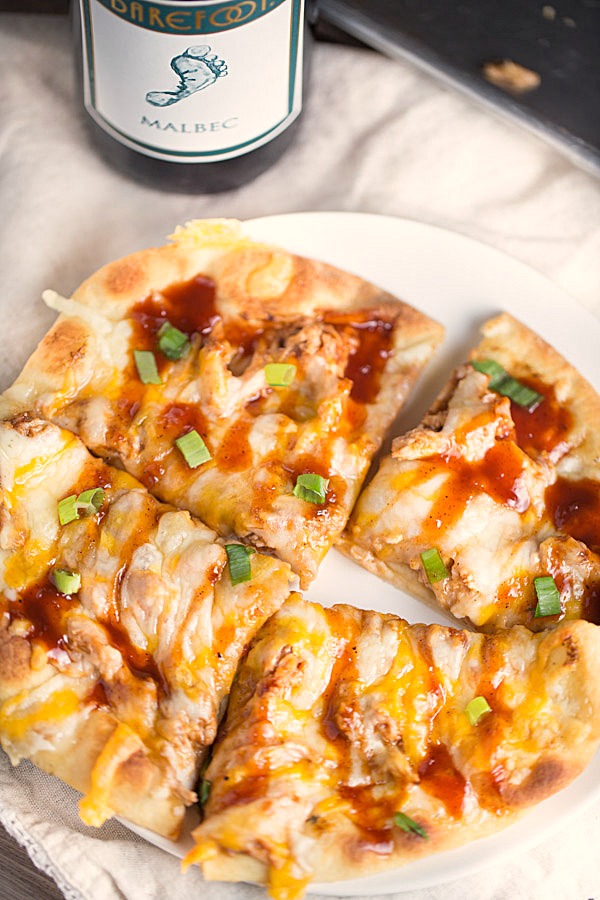 Ken and I actually devoured BOTH of these pizzas by ourselves. They were gone within 20 minutes of me setting them in front of us at the coffee table. The soft, pillowy naan crust topped with creamy ranch dressing, tender shredded chicken, sweet and spicy BBQ sauce and gooey cheese was simply irresistible.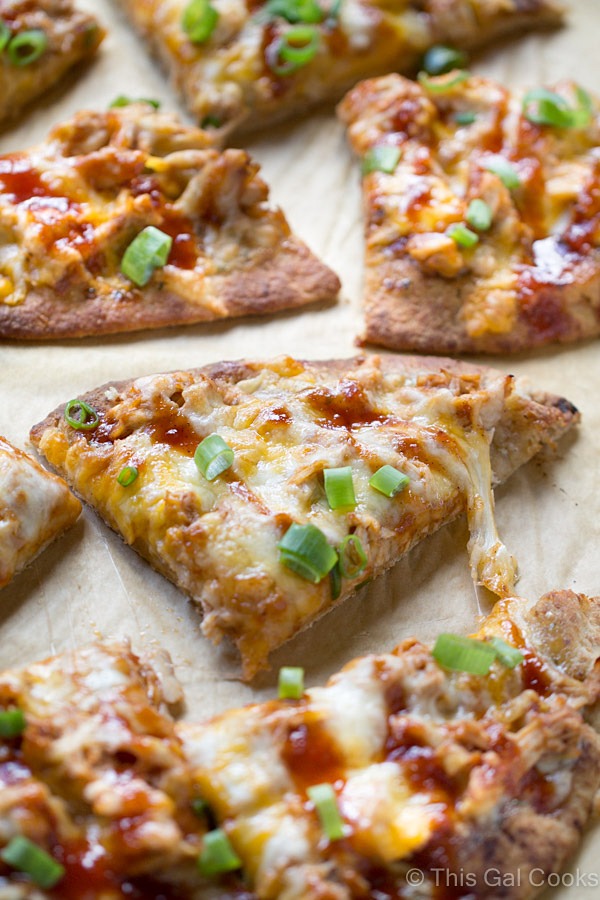 You'll start of making the Malbec BBQ Sauce. I made the sauce the day before I made the pizzas. I wanted to give the flavors of the sauce time to mingle together. It was totally worth it. The sauce tasted even better the next day. If you don't have time to make the sauce the day before, it's quite alright to make it the same day you make the pizza.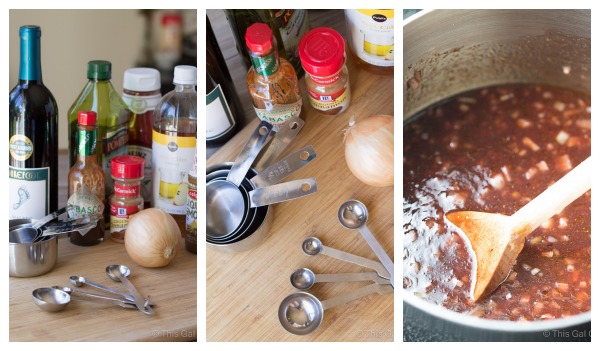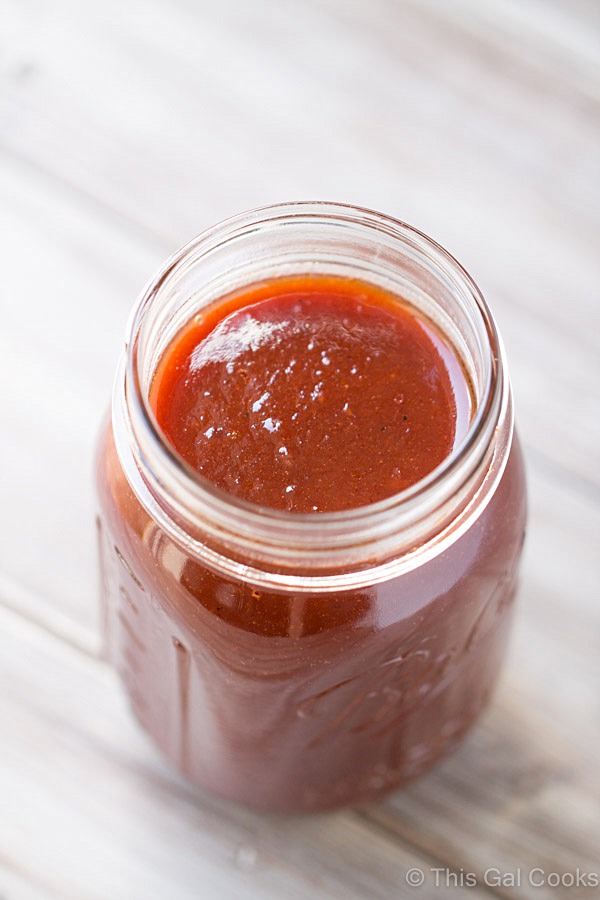 Once your sauce is ready, you're ready to make the pizza. Place two pieces of naan on a baking sheet. Top with ranch dressing, shredded chicken and cheese.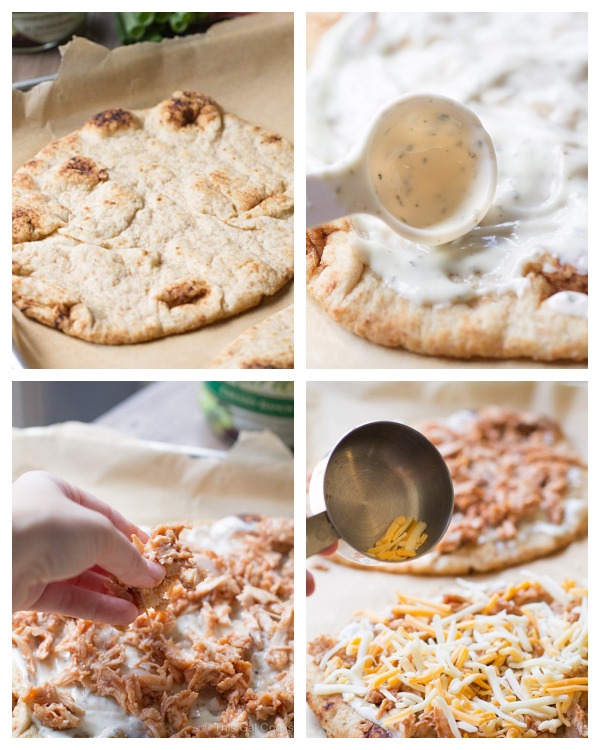 Bake for 8 to 10 minutes then drizzle with BBQ sauce and sprinkle with sliced green onion. BOOM. You have great pizza that the entire family will love.
BBQ Chicken Naan Pizza with Malbec BBQ Sauce
BBQ Chicken Naan Pizza with Malbec BBQ Sauce
Yield: 4 servings

Prep Time: 30 minutes

Cook Time: 10 minutes

Total Time: 40 minutes
Ingredients
For the Malbec BBQ Sauce
1 C Barefoot Malbec
1 C Ketchup
1 C light brown sugar
1/2 C cider vinegar
1/2 C finely chopped onion
1 tsp ground cinnamon
2 tbsp chipotle hot sauce
1/2 tsp ground black pepper
1/2 tsp kosher salt
1 tbsp olive oil
1/2 tsp liquid smoke (optional - I did not use this but if you want to add smokey flavor to your sauce, add some liquid smoke).
For the Naan Pizzas
2 pieces of Naan (9oz package)
1 1/2 C cooked shredded chicken (I used a rotisserie chicken from my grocery store)
3 tbsp Malbec BBQ sauce, plus more for drizzling
2 tbsp ranch dressing, divided
1 C shredded Mexican or cheddar cheese, divided
2 tbsp sliced green onion
Instructions
For the sauce
Place all of the sauce ingredients in a large sauce pan and mix well. Bring to a boil. Stir and reduce heat to a simmer and simmer for 20 minutes or until slightly thickened.
After simmering, puree with an immersion blender. I did this to blend the onions into the sauce.
For the pizzas
Mix the shredded chicken with 3 tbsp of Malbec BBQ sauce.
Line a large baking sheet with parchment paper. Place the naan on the baking sheet. Spread the ranch dressing over each piece of naan. Divide the shredded chicken and then sprinkle over each piece of naan (3/4 C each). Top each of the pizzas with the shredded cheese (1/2 C each).
Bake at 350 for 8 minutes. After baking, turn on the broiler and broil until the cheese is slightly browned.
Remove the pizzas from the oven and drizzle with the Malbec BBQ sauce. Sprinkle the pizzas with the sliced green onion. Cut each pizza into four wedges.