Chocolate Peppermint Fudge
Chocolate Peppermint Fudge is smooth, creamy and perfect for the holiday season. Top with Christmas sprinkles for even more holiday flare!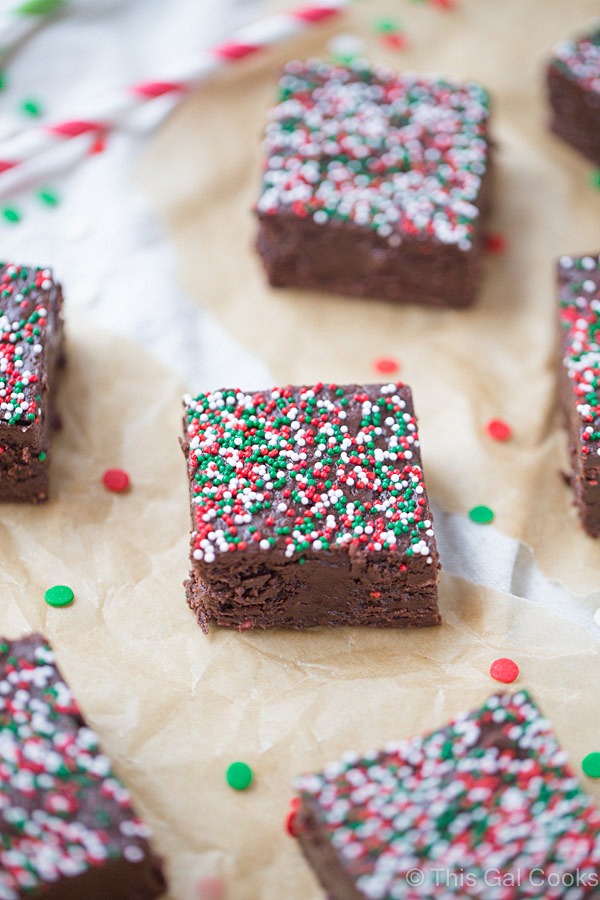 You guys. Don't hate me.
I'm sharing a Christmas recipe today. Yes, I know. It isn't even Thanksgiving yet. Why the heck would I share a Christmas recipe? And really, last year I REFUSED to share any until after Thanksgiving. But I've been browsing Pinterest and everyone seems to be excited about the Christmas recipes and decorations. My Christmas Galore Pinterest Board has been getting some action – repins, new followers. I have to be a good little food blogger and keep up with the food trends so I don't get left behind. Which brings me to this Chocolate Peppermint Fudge.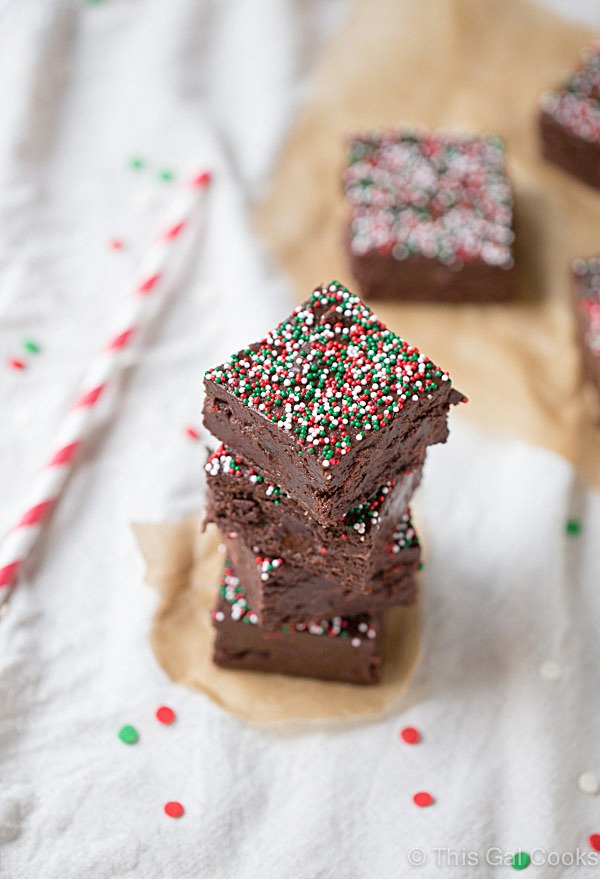 It's crazy good fudge. It's the kind of fudge that you want to hoard and keep to yourself. Or share with friends and family, if you can get over the hoarding part. And it's easy to make, too. 6 ingredients plus sprinkles, if you're into sprinkles. But who the heck isn't into sprinkles?
Are you ready for the holiday season? Are you ready for Christmas? I'm as ready as I'm going to be. Just about. I refuse to put my decorations up until after Thanksgiving. My fall decorations are still lining my shelves. My fall wreath is still on my front door. And I still have pumpkin scented candles and Glade plugins all over my house. Christmas, I am not ready for your decorations and scents yet. But I am oh so ready for the delicious treats.
Chocolate Peppermint Fudge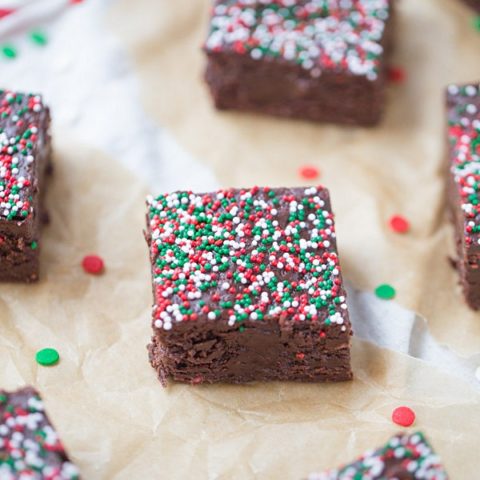 Chocolate Peppermint Fudge
Yield: 16 pieces of fudge

Prep Time: 10 minutes

Total Time: 10 minutes

Chocolate Peppermint Fudge is smooth, creamy and perfect for the holiday season. Top with Christmas sprinkles for even more holiday flare!
Ingredients
3 C semi-sweet chocolate chips
1 14oz can of sweetened condensed milk
3/4 C Andes Peppermint Baking Chips
1/2 tsp vanilla extract
1 tsp coffee extract
1 tbsp butter
Sprinkles for topping
Instructions
Line an 8x8 baking dish with foil. Spray with cooking spray to lightly coat. Wipe away any excess cooking spray with a paper towel.
Place the chocolate chips, sweetened condensed milk and butter in a large microwave safe bowl. Glass is best to use. Stir and then heat in 1 minute increments, stirring between each increment. Repeat this process until the chocolate chips are completely melted. Do not overheat. You will probably only need to heat for a total of 2-3 minutes. The mixture will be thick. That's ok.
Stir in the vanilla and coffee extracts. Then carefully mix in the peppermint baking chips.
Scrape into the prepared baking dish and smooth the top with the backside of a wooden spoon or a plastic spatula. Top with sprinkles, if desired.
Cover and refrigerate for 1-2 hours or until firm.
Best served at room temperature but you can store in a refrigerator for up to 2 weeks.
Notes
I was trying to achieve a peppermint mocha flavor but the coffee extract was not strong enough. If you want to have a stronger coffee flavor, you could try eliminating the vanilla extract and replacing with coffee extract.
Nutrition Information:
Yield: 16 Serving Size: 1
Amount Per Serving: Calories: 339 Total Fat: 17g Saturated Fat: 10g Trans Fat: 0g Unsaturated Fat: 6g Cholesterol: 16mg Sodium: 69mg Carbohydrates: 47g Net Carbohydrates: 0g Fiber: 2g Sugar: 42g Sugar Alcohols: 0g Protein: 5g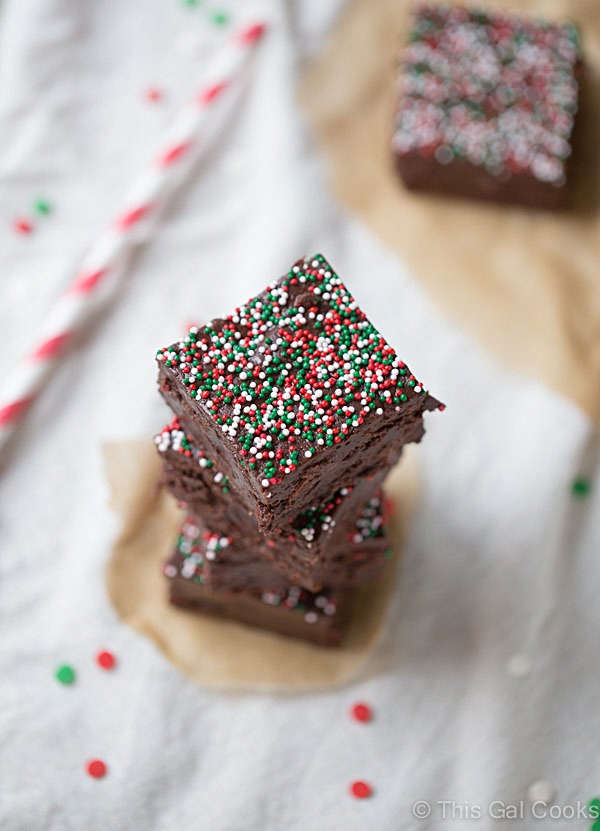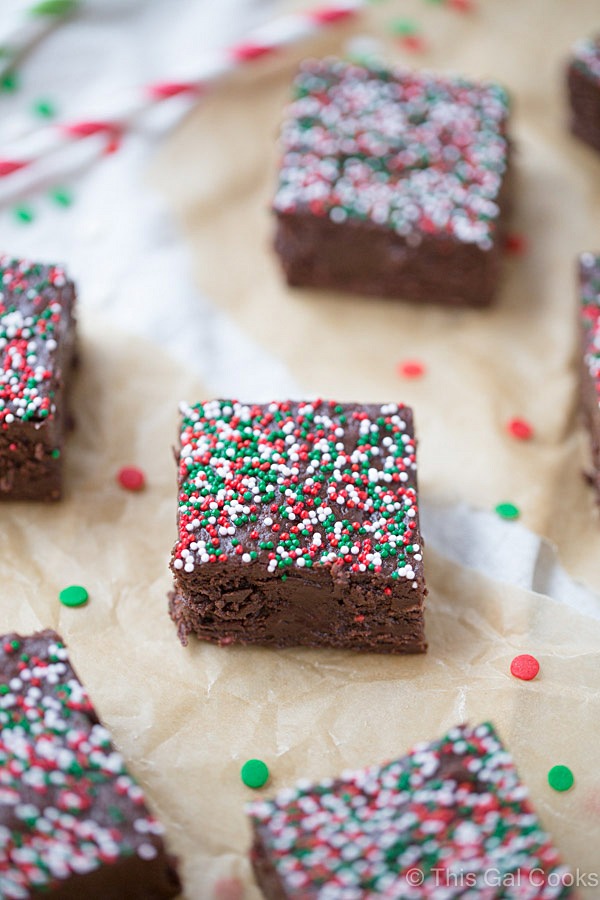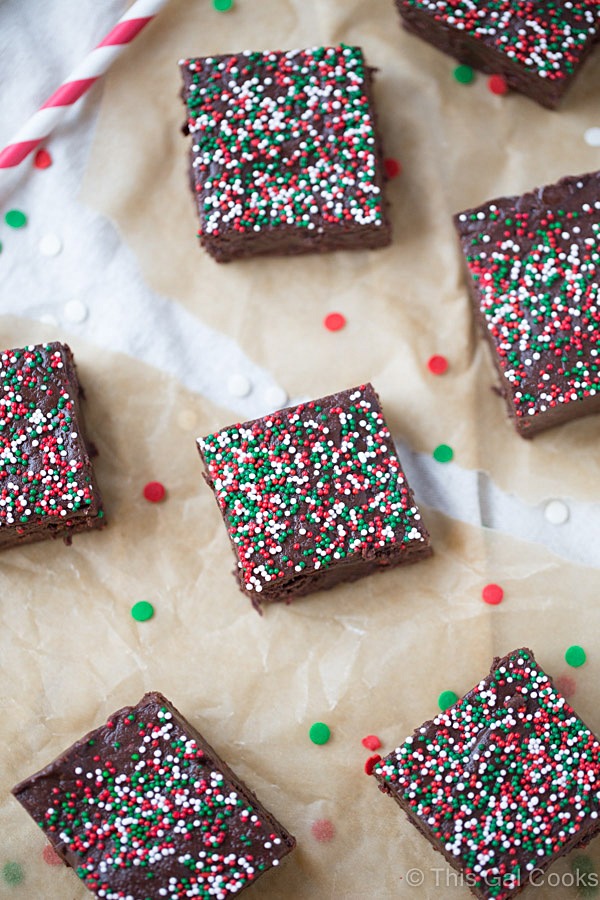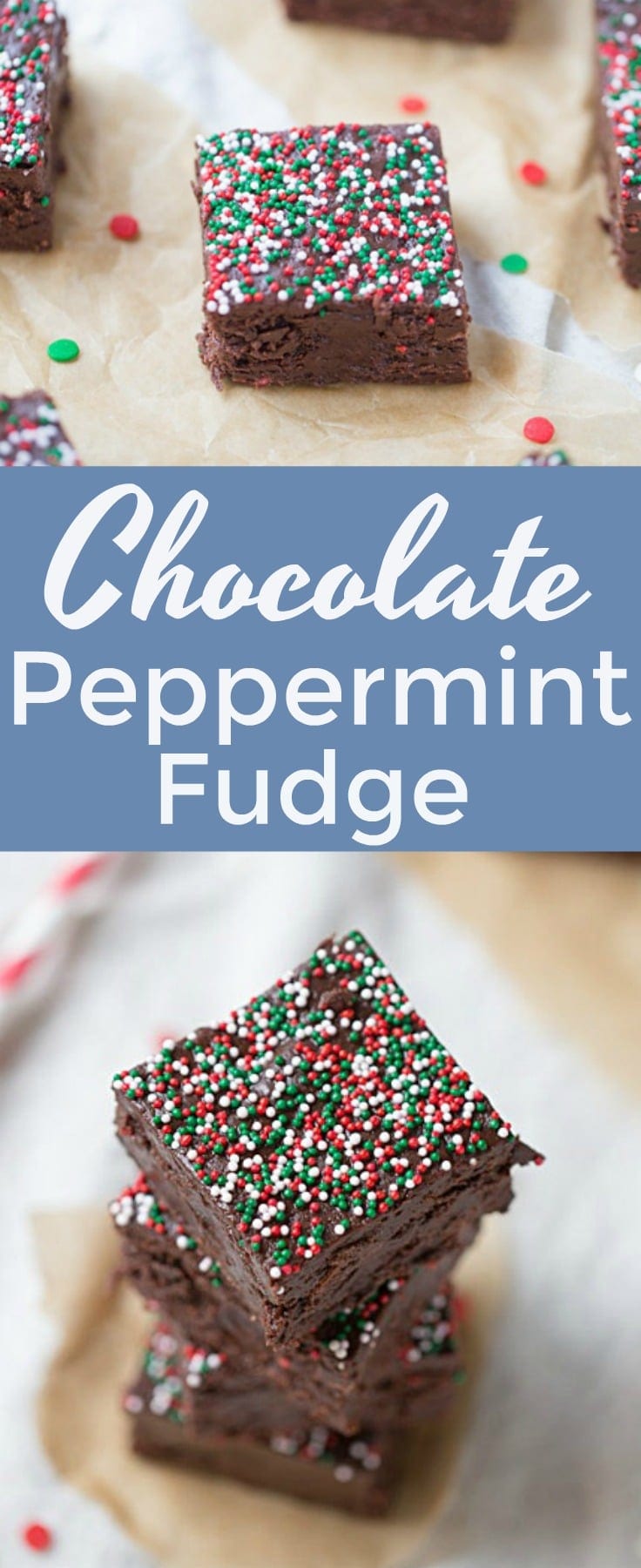 HUNGRY FOR MORE?
Try these Christmas recipes.